Do you check your mail every day? If you are a Mobile App Owner then Email Marketing Services Australia can prove invaluable, in not only acquiring new users but also increasing the engagement, monetisation and retention of existing users.
If you're looking to get the word out about your Mobile App, then sending a highly targeted, responsively designed and correctly worded email can do wonders in driving the growth of your Mobile App.

In this article, we list the Top 9 Mobile App Email Marketing Services in Australia (2024)
What are App Email Marketing Services?
Email Marketing is a service offered by Digital Marketing Agencies in Australia that helps Mobile App owners the opportunity to directly reach out to existing and potential customers via the medium of email.

Email Marketing Services are specially made more attractive to Mobile App owners here in Australia, as Australia has the highest email open rate in the world. Gone are the days of emails with simple text only bodies, these days rich interactive HTML designs can motivate users to click through and convert.
"In 1978, Gary Thuerk of Digital Equipment Corporation (DEC) sent out the first mass email to approximately 400 potential clients via the Advanced Research Projects Agency Network . He claims that this resulted in $13 million worth of sales in DEC products."


Britannica
3 Types of App Emails
Marketing Emails
These emails are usually shared with those who have already subscribed and indicated they want to receive updates from you, generally in the form of a newsletter that highlights announcements, promotions and updates related to your Mobile App.
Transactional Emails
These are often the result of a user's actions which can include welcome notes, registration confirmations or sales receipts and have a high open-rate as the sender is already trusted by the Mobile App user.
Operational Emails
This is when you want to inform users of any existing or upcoming service interruptions or maintenance notices and are most likely to remain unopened.
How do App Email Marketing Campaigns Work?
Strategy
What is the key message/purpose of the campaign? What do you want to talk about? New products or services, value additions, exclusive offers or promotions, newsletter etc.
Who are you targeting? Existing or potential users.
What is the required outcome or result? i.e. Increase in downloads, increased in-app spending, increase in retention, increased brand awareness, or increase in engagement and loyalty.
Design and Technical
This is about wording, designing and creating email templates that are technically functional, optimised, responsive and interactive.
This means your email should open on any device and be displayed in full, with interactivity in-built.
Tracking and Measuring
This is about actively tracking your emails to find out if they were opened, if they were read and who clicked on what interactive elements of the email or how many clicked on 'unsubscribe'.
This stage also allows for the development of different visuals for your emails, so you can utilize A/B Testing to figure out which design templates are more popular, engaging and bring in the desired results.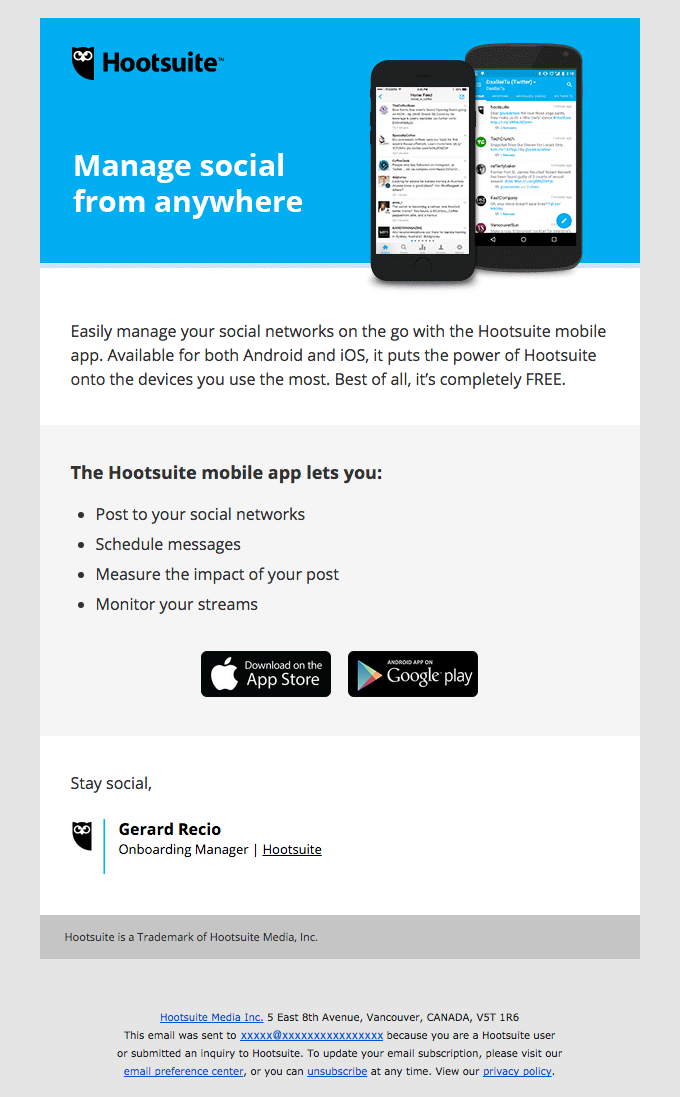 Benefits of App Email Marketing Services
Direct Channel to Customers who have Already Subscribed
Cost Effective and High ROI
Ability to Target Specific Audiences using Segmentation
Ability to Track and Measure Results
Increased Engagement, Trust, Loyalty and Retention
Enhanced Conversion, Sales and Profitability
Obtain Valuable Insights to Power Future Email Campaigns
Now that you know more about Email Marketing here are the Top 9 Mobile App Email Marketing Services in Australia (2021)
1. Uplers
Established in 2013, Uplers began as a service for designing landing pages and banners but as of 2021 Uplers manages end-to-end Mobile App Email Marketing Services and collaborates well with popular ESP software such as MailChimp, Marketo and HubSpot to name a few.
Uplers offers Mobile App owners email template production, email operations support, digital asset creation, ESP support and dedicated email related specialists developers and experts.
2. Elevate Communications
Elevate was founded in 2007 and helps Mobile App owners to build, engage and convert users through the use of Mobile App Email Marketing Services.
3. One Egg
OneEgg offers data-driven Mobile App Email Marketing Services counting on over 20 years of industry experience to deliver cost-effective, creative and customised Email and Automation Services.
4. Clearwater
Since 2012 Clearwater has offered Mobile App Email Marketing Services spanning strategy, technical and production to acquire customers, grow revenue and increase retention.
5. Brafton
Dating back to 1998, Brafton provides Mobile App Email Marketing Services with targeted email campaigns, drip campaigns and automation services as well.
6. Fat Digital
With over 15 years of experience Fat Digital offers fully managed Mobile App Email Marketing Services with irresistible email templates and a wide range of tools to track the success of your campaigns.
7. Web Central
Part of the WME Group, Web Central has been around since 2008 and offers Mobile App Email Marketing Services that help streamline communication with automation.
8. Simbaa
Simbaa brings 15 years of digital marketing experience into its Email Marketing Services for Mobile App owners that leverage analytics and online reputation management to drive conversions profitably.
9. The Orchard Agency
Founded in 2010, The Orchard Agency supplies Email Marketing Services for Mobile App owners including email design, strategy, coding, campaign management and post-campaign analysis.
Top App Email Marketing Tips
Promote your Emails – To potential and existing users by making it easy to subscribe and also advertise the special benefits of signing up, such as previews, discounts, exclusives and more. Always keep collecting emails by actively recruiting new subscribers.
Segment and Target your Subscribers – So you only communicate with those relevant and applicable to the contents of your email. Always make it easy to unsubscribe to avoid a negative brand image and falling foul of the 2003 Spam Act.
Personalise as much as Possible – By simply personalizing the subject line of your emails you are sure to experience higher open rates for your important message.
Make it Interactive – Interactive email campaigns perform amazingly well in driving interest, attention, click throughs and underpin brand awareness, loyalty and retention along the way.
Nail that CTA! – Your Call to Action must be inviting, attractive, thought provoking and reactive as personalized call to actions can outperform basic CTAs by 202%
Avoid ending up in Spam – This is not easy to do but one way is to keep away from commonly used 'spammy' words and phrases in order to keep the bots guessing!
Maintain and Update your Email Database – Delete those that don't want to hear from you and always a have a Clean List of verified emails of those who have already agreed to listen to you

Use a Professional Email Service Provider – Although there are many Email Service Providers (ESP), softwares and tools, it is important to select a combination that is reliable, dependable, fits your budget and most critically, offers the features and returns you expect from a Mobile App Email Marketing Campaign.
Future of Email Marketing Services
With the rapid continuous uptake of Digital Marketing tools, Email Marketing Services still offer one of the best ways to reach your Mobile App audience in a targeted and focused manner.
In the future, Email Marketing Services will become more and more automated with the enhanced ability of artificial intelligence to provide a consistent method to communicate with existing and potential Mobile App users in an exceedingly human tone.
Success Checklist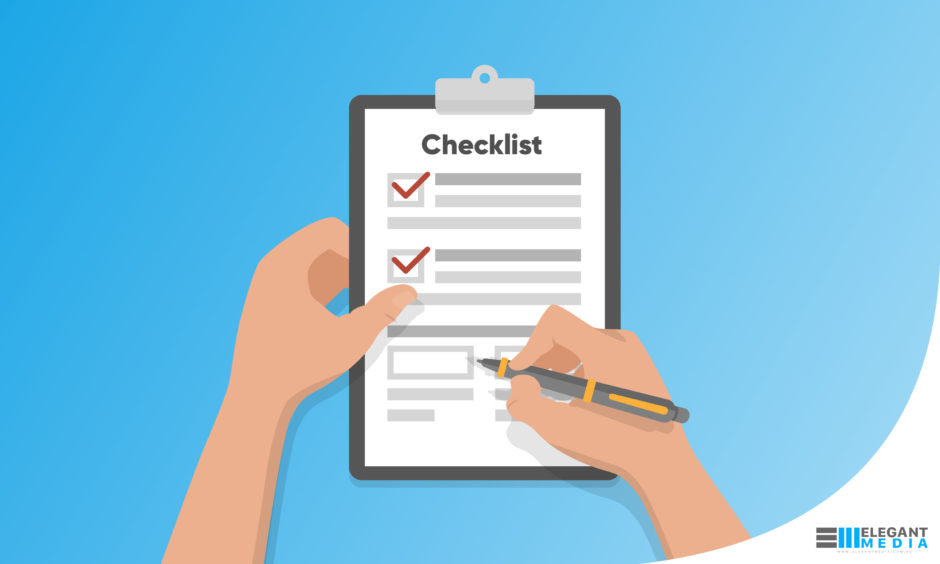 Target & Segment your Audience
Keep it Attractive, Interactive and Responsive
Include a Clear Call to Action
Track and Measure
Improve and Repeat
Conclusion
If you own a Mobile App and are looking for a cost-effective medium to reach existing and potential users then Email Marketing Services will definitely add value.
This is because almost everyone has an email address despite not being on social media. Emails also bypass traditional social media algorithms so you can really get in touch with those who have expressed an interest in your Mobile App.