Venture Capital (VC) firms are the lifeblood of start-ups in Australia. A VC firm basically raises capital and provides funding to start-ups and small businesses with long term growth potential.
In the last decade, Australia has seen exponential growth in the number of startups being launched and quite a few of them have gone on to become world-renowned names. This new wave of Aussie startups and their success has been made possible by the millions of dollars being invested in them by venture capital firms. VC firms are different from Angel Investors or startup accelerators, you can also read our list of the top 12 Angel Investors in Australia and the top 11 Startup Accelerators in Australia.
In this article, we have a closer look at the top 12 Australian venture capital firms.
1. Blackbird Ventures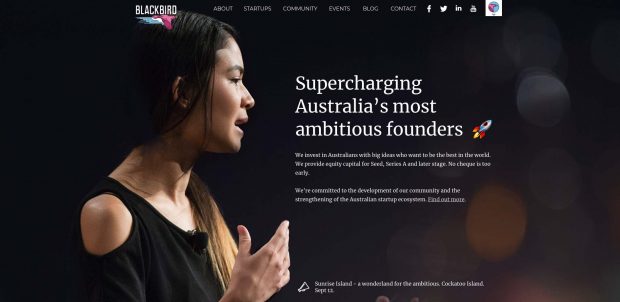 Blackbird Ventures raised $500 million for its fourth round of fund in August 2020, making it the largest in Australia's venture capital history. This round of funding takes the group's total committed capital to $1.24 billion, making it the largest VC firm in Australia and New Zealand.
Blackbird Ventures is a Venture Capital Sydney based firm founded in 2012. Their website states that 'Blackbird is a venture capital firm whose mission is to invest in wild hearts, with the wildest ideas, right at the beginning.'
Their portfolio list includes some of the best known Australian startups that have grown to become global phenomenons like Canva, Zoox, SafetyCulture and Culture Amp.
2. Brandon Capital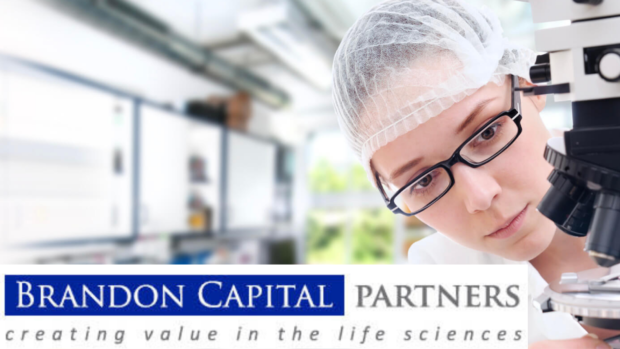 Brandon Capital might be one of the most relevant Venture Capital Australian firms in 2021. They are Australia's largest life sciences investment firm, and the current covid pandemic has brought forth the importance of biotechnology startups in Australia. "Biotech is recession-proof, and we have companies where COVID has created an opportunity," Brandon Capital Partners' managing director, Dr Chris Nave.
Brandon Capital has its headquarters in Sydney. This Venture Capital Sydney based firm started with a $30 million fund in 2007 and has grown to more than $700 million in capital under management.
3. Telstra Ventures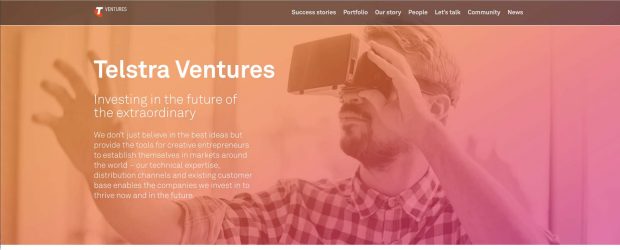 Telstra Ventures is backed by the telecom giant Telstra and one of the largest private equity firms Harbor West. This venture capital firm went on an investment spree in 2019, where they backed four startups in two and a half weeks. The firm mainly focuses on technology start-ups with high growth potential.
"The technology innovation market remains strong, we review over 1000 companies a year and our track record of introducing our investee companies into the Telstra eco-system has returned some $300 million in revenues to our portfolio companies." Telstra Ventures managing director Mark Sherman
It has invested over US$350 million in 60+ companies, generated more than US$200+ million in revenue for their portfolio companies and managed 17 liquidity events.
4. Square Peg Capital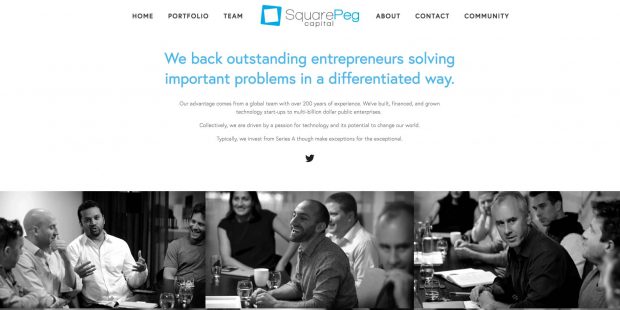 Square Peg raised $350 million ahead of closing its fourth fund in 2020, making its total assets under management cross over the $1 billion mark.
A Venture Capital Melbourne-based firm, Square Peg and was founded in 2012. Since its inception, the VC firm has backed some of the most successful Australian tech startups, the likes of Canva, Airwallex, Deputy and Athena.
It mainly invests in technology-based start-ups in early-stage or growth stage. It is one of the leading venture capital firms in Australia that has invested in nearly 38 innovative start-ups. The investments are largely backed up by Hostplus and AustralianSuper.
5. GBS Venture Capital Firm Australia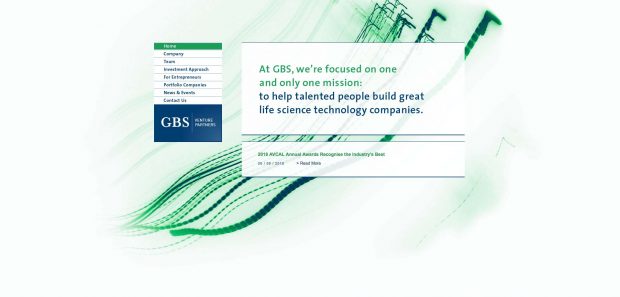 GBS Venture Capital firm was founded in 1996 and has assisted medical development and life science-based start-up firms. They have recently started investing in medical devices and diagnostics related firms.
The best part is that their experience in life sciences has made them take up a board-level role in developing portfolio firms. GBS invests in private or public companies whether at a start-up stage or later stages of company development. Their investors include major Australian superannuation funds. This Venture Capital firm manages over $400 million funds and has actively invested in nearly 332 firms since its initiation.
6. Carthona Capital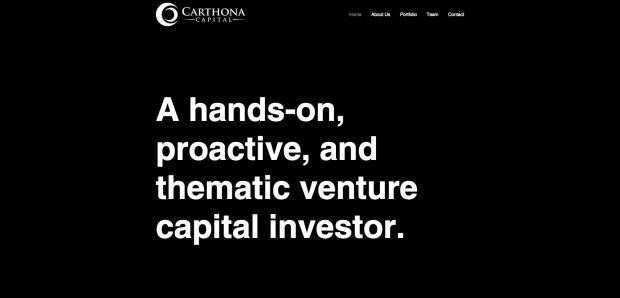 Carthona Capital, founded in 2014, is one of the leading VC firms in Australia which is active in seed funding. They have raised over $220 million so far and have invested in nearly 61 firms since their inception.
Carthona Capital invests by pooling its own capital in collaboration with a few high worth family businesses and institutions. This venture capital firm likes to invest very early, and their initial investment into a business is usually at the Pre-Seed, Seed, or Series A stages. Carthona's portfolio list includes companies like Abra, credible, Hint Health and many more successful startups.
7. AirTree Ventures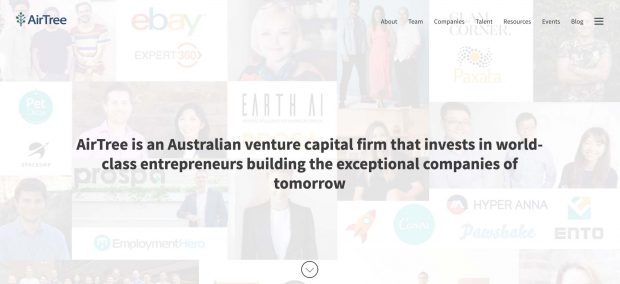 AirTree Ventures Private Limited is a venture capital Sydney firm, founded in 2014. They are another venture capital firm that focuses on investments in seed and early-stage ventures. They raised $270 million in 2019 coming off a $250 million round of fundraising in 2017.
AirTree Venture is one of the leading VC firms in Australia that focuses on technology and software-based firms. They have partnered with several prominent artificial intelligence firms like Hyper Anna, Seconds and Prospa. And some names in their high profile investment portfolio includes Canva, Athena, Secure Code Warrior and Thematic.
8. One Ventures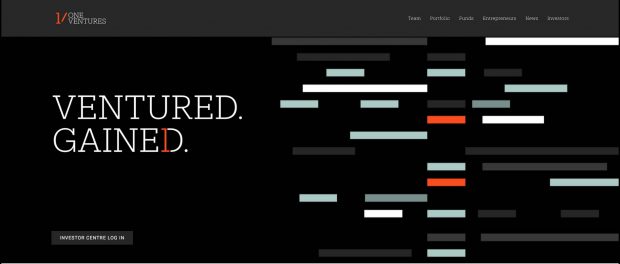 One Ventures is another one of those venture capital firms that has grown to prominence in the last decade. This VC firm was founded in 2006, in Vancouver. Rather than just investing, they even work with these start-ups to trigger their growth and assist in promoting these firms to Global Marketplaces.
One Ventures mainly focuses on start-up funding in healthcare and technology-based sectors. They manage over $400 million in funds and have invested in twenty-five start-ups since its inception. One of its most recent investments is in the Aussie e-bike subscription startup Zoomo.
9. Reinventure Group Venture Capital Firm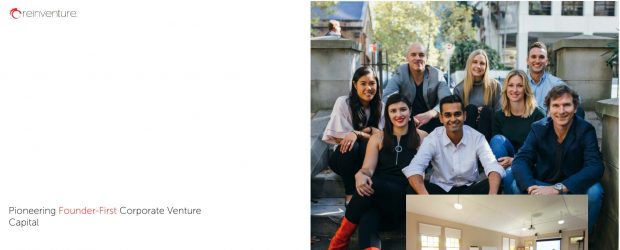 Reinventure Group is a venture capital Australia investment fund that was launched as Westpac groups investment arm. Founded in 2014 this venture capital firm invests in seed and early-stage fintech ventures.
Reinventure Group manages over $150 million in funds. Being backed by one of the top 20 banks in the world gives it the potential to raise more funds when needed. The VC firm boasts of some notable names in its portfolio of 29 startups they have invested in so far (i.e Society one, Basiq, Coinbase and Valiant).
10. Ellerston Ventures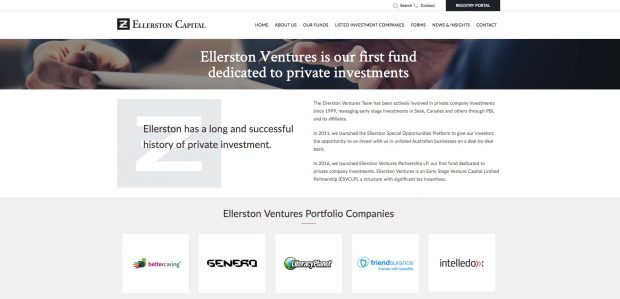 Ellerston Ventures has been active in start-up funding since 2016. This venture capital firm focuses on investing in technology companies in the early expansion stage of development, as well as qualifying pre-IPO companies in other sectors (for example, healthcare and consumer staples) that meet the ESVCLP investment rules. Ellerston Ventures manages over $100 million funds and has invested in nearly 11 firms since its foundation.
The best part about this VC firm is that you can avail various tax incentives if they invest in your firm.
11. MH Carnegie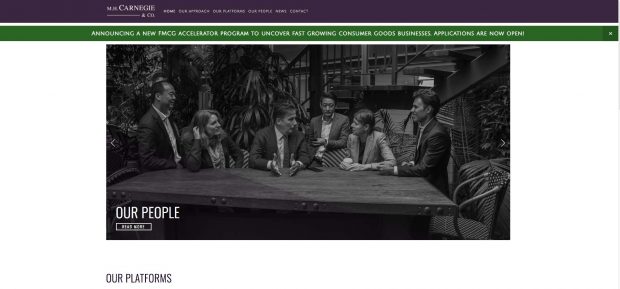 MH Carnegie is another top Australian venture capital firm Founded in 2010. This VC firm manages over $900 million and has invested in 23 firms since its inception. The firm focuses on medical and real estate firms and is specialized in expansion capital.
The VC firm has its headquarters in Paddington NSW. The firm was founded by venture capitalist and philanthropist Mark Carnegie
12. H2 Ventures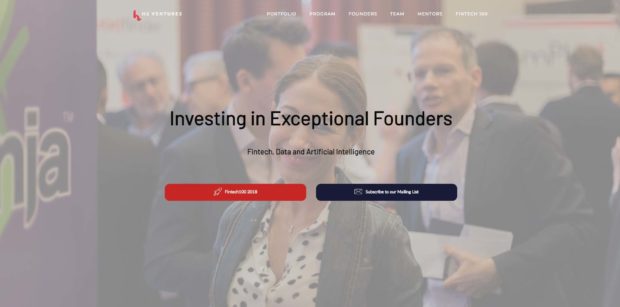 H2 Ventures, an early-stage Australian VC firm was founded in 2011 and has invested in 5537 firms so far. It has over $10 million in funds under management. The venture capital Australian firm is focused mainly on investing in and developing financial technology and artificial intelligence-based firms.
The venture capital firm is an early-stage investor, and its portfolio list comprises of companies like Spriggy, Birch, Equitize, and Simply Wall St, to name a few.
Wrapping Up
These are some of the best venture capital firms in Australia. But we understand that this is a dynamic list and if you think we have missed an important mention, then please let us know.
Did you know that In 2019, mobile-first companies had a combined valuation of $544 billion, which is 6.5x higher than those without a mobile focus? If you have an idea for an App or would like to launch an App for your business, then get in touch with us for a chat with the most experienced and innovative App development company in Australia