Australia is an incredible country brimming with start-ups and celebrating a great startup culture. It is only natural, then, for support systems around it to show up as well.
A startup reaches out to a startup accelerator or a startup incubator in order to get a head start in the market. Young and innovative companies can find mentors in startup accelerators that help them gain years' worth of knowledge with the help of their intense training programs.
Before we get to our list of the top 12 startup accelerators and startup incubators, here is a quick rundown of the main benefits of such programs.
The many advantages to these short-term growth programs offered by startup accelerators and startup incubators include
Seed capital: Many startup accelerators offer some initial capital to help you wade through the first few years in exchange for equity. 
Rigorous training program: You get to learn the 'hows' and 'whys' of business from the experts themselves. Successful founders and investors impart their wisdom to help your business flourish.
Office/coworking space: Some startup accelerators also provide private offices or coworking spaces for you to hit the ground running. 
Cohorts: This is a great opportunity for networking as you get to meet like-minded entrepreneurs and fellow innovators. You can also get connected to an alumni network. 
Pitch/Demo day: You get to pitch your startup idea to potential investors.
Cities like Melbourne and Sydney are flourishing global startup hubs and draw founders and investors from all over the world. Here are the best startup accelerators and startup incubators in Australia that are dedicated to helping new startups succeed.
1. BlueChilli: Startup incubator Sydney
BlueChilli is a Sydney-based startup incubator/accelerator that assists early-stage startup founders to build their product. Their accelerator programs and corporate partners help to break the big barriers that stand in the way of new tech startups.
What do they look for
Early-stage founders aiming to build and scale global startups.
What do they offer
They help you in finding your first customer and partners. This startup accelerator puts money in tech IP, expert skills and early-stage funding along with helping you raise capital of your own.
Some of their most active accelerator programs are:
She Starts – The only venture-backed accelerator program for women-led startups in Australia designed to help women entrepreneurs build big tech businesses
Future Minds – For later-stage startups passionate about preparing young Australians for the future of work – helping fast-track development of skills such as critical thinking, problem-solving, automation, systems design, and data analytics
HealthTech – Bringing together startups and industry to collaborate on innovations that will dramatically improve health outcomes in Southeast Asia
What makes them stand out
Taking note of the fact that Sydney falls short of engineers and developers in technology, this startup accelerator acts as a technical and advisory partner to non-technical entrepreneurs and gets them off the ground.
Where can you find them
BlueChilli's headquarters are located in Sydney with an office in Singapore.
2. Founder Institute: Startup Accelerator
With the vision to Globalise Silicon Valley. Founder Institute helps startups grow and learn by doing. They have a structured training course and practical business building assignments in place that must be joined at the pre-seed stage.
The value of their portfolio is estimated at $30 billion. Since 2009, The Founder Institute's accelerator programs have helped over 5,000 entrepreneurs raise over $1.5 billion in funding, earning their rightful place as the largest pre-seed startup accelerator in the world.
What do they look for
Solo founders, as well as teams in the pre-seed or idea stage, are sought by The Founder Institute. This includes pre-incorporation.
If you already have the initial funding you may want to reach out to other startup accelerators mentioned here.
What do they offer
Their idea is to help all tech and tech-enabled businesses to build an enduring business with the help of assignments and expert feedback.
What makes them stand out
Unlike most other startup accelerators they work on a part-time basis. This means that future founders don't need to quit their old job to get a start here.
Where can you find them
The company's headquarters are in Palo Alto, California with over 90 worldwide chapters including in Sydney and Melbourne.
3. muru-D: Startup Accelerator
Backed by Telstra, which is a world-class tech company, muru-D helps businesses grow by making them work smarter and faster. With over 300 active alumni, they have helped more than 20 companies raise over $1mn.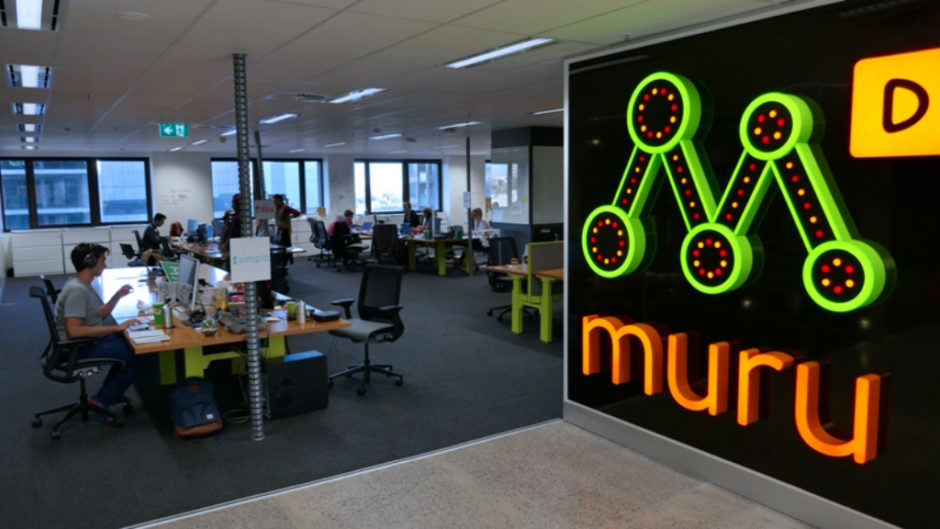 What do they look for
Startup accelerators such muru-D are seeking entrepreneurs who are looking to solve global problems. They are open to both tech and tech-enabled businesses.
What do they offer
The six-month training program by muru-D is an intensive course which provides masterclasses, mentorship as well as alumni networks and investor connections.
What makes them stand out
They are the largest accelerator in Australia, with programs in Sydney and Melbourne and partner programs in Brisbane with River City Lab and Perth with Spacebud.
Where can you find them
muru-D can be found in Sydney, Brisbane and Perth.
4. INCUBATE: Startup Accelerator Sydney
The brainchild of two university students back in the year 2012, the idea behind INCUBATE was to help students of the University of Sydney turn their startup dreams into reality.

They gave room to students to explore their entrepreneurial skills and forge their career path. A few years on INCUBATE has built a community of over a 100 mentors and helped to get 135 companies off the ground.
What do they look for
Young and energetic university students who wish to make an impact in both business and society.
What do they offer
The INCUBATE 14-week Accelerator Program features workshops and events by leading innovators, $5000 equity free seed funding, mentorship from Australia's leading entrepreneurs and 14 weeks of co-working
space on campus. So you can really create an impact on your market with scalable solutions.
What makes them stand out
This award-winning startup incubator Sydney is run entirely by student entrepreneurs who also set a great example for all aspiring applicants. INCUBATE funds over 15 promising teams per year.
Where can you find them
INCUBATE startup accelerator is based out of the University of Sydney.
5. Startmate: Startup Accelerator Melbourne
Backed by few of the most successful venture capitalists in Australia, Startmate has invested in 170+ startups and created a collective portfolio of $2 billion. They are known to only back future companies that show real potential—about 600 applications come in each year, out of which 40 are shortlisted and 25 selected.
What do they look for
Ambitious founders of Startmate are looking for equally ambitious entrepreneurs. They focus on both tech and tech-enabled businesses.
What do they offer
A 12-week-program with personal coaching, coworking space, content sessions. They even organize limited time offers, such as a week-long trip to San Francisco.
At the beginning of the program, all startups receive $120k at a $1.5m post-money valuation for founders that haven't raised a prior round, and we'll match the latest valuation of founders who have raised.an investment of $75,000 for a 7.5% equity.
What makes them stand out
The key difference of Startmate is that it is essentially a mentor-driven seed fund. That means every mentor in the program actually invests their personal money into the Startmate fund, which invests into the startups.
Where can you find them
The company headquarters are in Melbourne, Australia.
6. The Melbourne Accelerator Program
Launched in 2012 and also known as MAP, the Melbourne Accelerator Program runs in collaboration with the University of Melbourne. Inviting young and bright minds to enroll for their five-month program they are committed to creating businesses with a substantial positive impact.

What do they look for
Tech or tech-enabled businesses that are ready to commit full time for their extensive five month long course. To apply, there are two routes: you must either have a connection with the University of Melbourne (such as being an alumni) or your startup must have social impact at its core.
What do they offer
Workshops, coworking spaces and masterclasses. Their velocity program is a part-time program that is ideal for early-stage founders. Franklins, which is a female-founders network, is also worthy of a mention here.
What makes them stand out
$20k seed-funding to 10 startups that is equity free. MAP also recently announced a new co-working space at the University's new innovation precinct, Melbourne Connect in partnership with YBF.
Where can you find them
This startup accelerator is based out of University of Melbourne.
7. Springboard: Startup Accelerator for Female entrepreneurs
One of the few startup accelerators dedicated especially to the growth of women entrepreneurs is Springboard Enterprises (SBE).
To date, Springboard's portfolio numbers 819 women-led companies, which have created $27.2 billion in value over the last 20 years.
Creating over $36 billion in value, Springboard Enterprises' Women Innovators raised a whopping $1.5 billion in 2020 alone.
What do they look for
Future female entrepreneurs who are brimming with ideas and are keen to develop their business model. Their application process is known to be rigorous but well worth the effort.
To be eligible for Springboard's accelerator, there must be a woman in a senior management position with a significant equity stake in the company applying.
What do they offer
During the four-month program, selected entrepreneurs attend a two- to three-day Bootcamp where they are assessed by our team as they begin the Springboard journey alongside a peer group of talented and experienced women leaders.g so you can get access to a wide network of investors and domain experts.
What makes them stand out
This is a not-for-profit community that helps women build high-growth tech companies with the help of innovators, investors and advisors, all of whom are also women.
Where can you find them
This startup accelerator is based out of Sydney.
8. CyRise
CyRise startup accelerator focuses on Cyber Security and is on a mission to become the best cyber security accelerator in the Asia-Pacific region.
What do they look for
Startups and cyber security entrepreneurs in the Asia-Pacific region that are dedicated to working on cyber security innovations and solutions.
What do they offer
This Melbourne startup incubator offers a 14 week program and $50k seed funding, along with access to Deakin University researchers and other industry specific mentors.
What makes them stand out
They offer a trip to Israel and the US where you can get a new understanding of the cyber security landscape.
Where can you find them
The startup accelerator has partnered with Deakin University and Japanese technology services provider, NTT and runs its programs in Melbourne and virtually.
9. The Good Incubator: Melbourne Startup Incubator
Supported by LaunchVic and the Victorian Department of Health and Human Services (DHHS), The Good Incubator looks specifically at supporting startups in the disability, health and well-being sectors.
What do they look for
Entrepreneurs with any kind of disability who are either already running a business or looking for ways to start and grow one are welcome by the Good Incubator. Those who are looking to make a positive impact on their community.
What do they offer
A 9-week long program where you can learn the ins-and-outs of the trade, develop a growth mindset and how to scale your business.rkin
What makes them stand out
With their markets of focus being disability, health and well-being, they make an impact like no other.
Where can you find them
The Good Incubator conducts its workshops in Melbourne.
10. Cicada Innovations: Startup Incubator Sydney
Delving into the areas of deep tech, agtech and medtech, Cicada Innovations is owned by four of Australia's leading Universities namely, Australian National University, University of New South Wales, University of Sydney and University of Technology Sydney.
What do they look for
Startups that are involved in agriculture and healthcare are welcomed by the startup incubator Sydney.
What do they offer
Access to prototyping labs so you can build and test on your tech. Their two main programs are Growlab and Medlab which look at transforming agriculture and healthcare respectively.
What makes them stand out
Cicada Innovations were awarded 'Top Incubator in the World' twice by the International Business Innovation Association and since its inception, helped over 300 companies to raise more than $900m in funding.
Where can you find them
Cicada Innovations Incubator is based out of Sydney.
11. The Impact Accelerator
The Impact Accelerator is a member of INCO, the leading social and environmental impact organisation that operates in 35 cities around the world. The Impact Accelerator believes that innovation, technology and entrepreneurship can make the world a better place.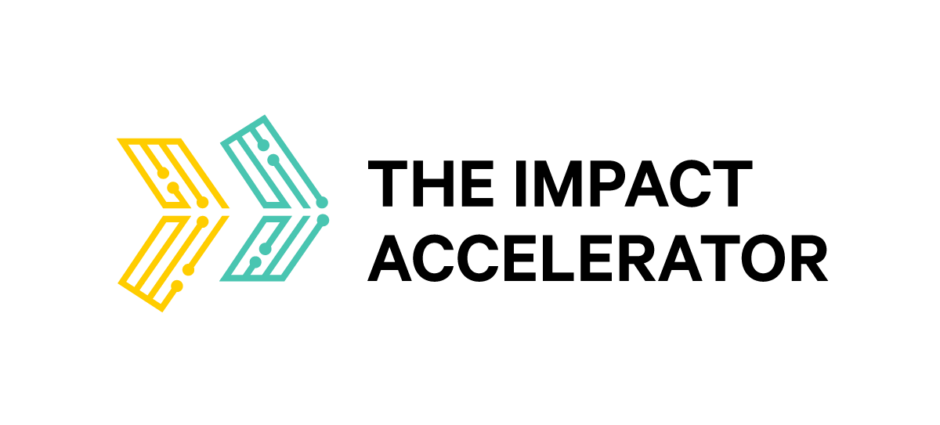 What do they look for
To qualify for the program, startups will need to have a clear environmental and/or social mission along with a beta tested product or an MVP ready to be beta tested.
What do they offer
9 Month Program
Access to Hoist, a collaborative co-working space
Monthly group workshops with entrepreneurs and experts
Individual sessions with a Mirvac mentor
A membership to INCO's ecosystem of more than 2,000 startups in 35 countries
Preferential access to up to AUD $100,000+ seed stage funding.
What makes them stand out
Big focus on empowering entrepreneurs to sustainably solve the challenges of tomorrow's urban real estate using technology and innovation that can deliver significant impact within the retail, offices, industrial, and residential spaces.
Where can you find them
The startup accelerator is based out of Sydney.
Other Startup Startup Accelerators and Startup Incubators
The Final word on Startup Accelerators and Startup Incubators in Australia
You might also find the following articles useful – Top 12 Venture Capital Firms in Australia and Top 15 Angel Investors in Australia.
If you are an entrepreneur thinking of turning your business idea into a reality or someone running an early-stage startup, then approaching one of these accelerators/incubators is a no brainer. As a startup, you should try and explore all possible avenues for help.
We at Elegant Media have helped turn dozens of App ideas into a profitable business by building Apps and websites that customers love.
If you have an idea for an App or if you have a business and want to build an App or website to expand your business, then get in touch with us for a FREE consultation with one of our experienced App strategists.