Australian entrepreneurship was once almost exclusively reserved for men. Not anymore! Now, female entrepreneurs are not only competing but also beating men at their own game. 
We obviously still have a considerable way to go before women have an equally fair shot at being a successful Australian entrepreneur as men do. Consider this statistic: the total percentage of women entrepreneurs is still less than 35%. But more and more female entrepreneurs are starting businesses and revolutionising industries. 
While there are thousands of women who deserve to be celebrated for their achievements, in this article we highlight some famous female entrepreneurs (and some not so famous ones) who are absolutely crushing it in 2021. You can also check out our list of the 10 Richest Australian Tech Entrepreneurs or our list of the top 11 startup accelerators and startups incubators in Australia. So here is our list of the female Australian entrepreneurs who are leading the way and inspiring the next generation of women entrepreneurs around the world.  (The list is in no particular order)
1. Melanie Perkins (Canva)

Net Worth: $1.3 billion

"Top Under 30 Founders of the decade" Forbes
Melanie Perkins is the CEO and Co-founder of the billion-dollar Australian Tech startup Canva. She co-founded the disruptive online design and publishing tool in 2013 and has since managed to make Canva one of the world's most successful tech companies. 
Melanie has raised one of Australia's largest early-stage investment rounds as CEO of Canva. Canva was valued at $8.6 billion in 2020, making her not only one of the most successful female entrepreneurs in Australia but also one of the most successful Australian entrepreneurs. 
2. Katie Page (Harvey Norman) 

Net Worth: $80 million; Harvey Norman revenues – $2.547 billion
Named 4th in ABR's list of "50 most powerful women in business" 2015.
With a long 21 year career as Chief Executive Officer of Harvey Norman Holdings, Katie Page has also been referred to as the mastermind behind the success of her company's empire. She manages a network of 277 stores in eight countries, while also acting as the Retail Council director.
Katie Page is also a backer of several professional sports and an active promoter of women in sports. She was the first woman to be elected to the board of the National Rugby League (NRL). In 2005, she went on to introduce the NRL's 'Women in League' initiative. Katie Page is truly an exemplary Australian entrepreneur, inspiring men and women all over the world.
3. Kayla Itsines (Sweat App)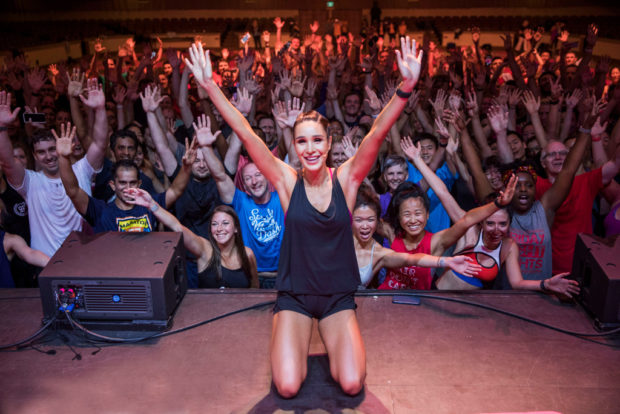 Net Worth: $64 million
In the Times list of "30 most influential people on the Internet" 2016.
This Australian entrepreneur has gone from being a personal trainer at a gym in Adelaide to building one of the world's most successful fitness app Sweat. At 29, she is still under 30 and has already achieved great things in the world of business. 
Kayla Itsines is a great example of how you can leverage the power of Apps to launch your business and potentially earn millions from it. We at Elegant Media have developed several successful Apps that are generating substantial revenue for entrepreneurs. 
4. Diana Williams (Fernwood Women's Health Clubs)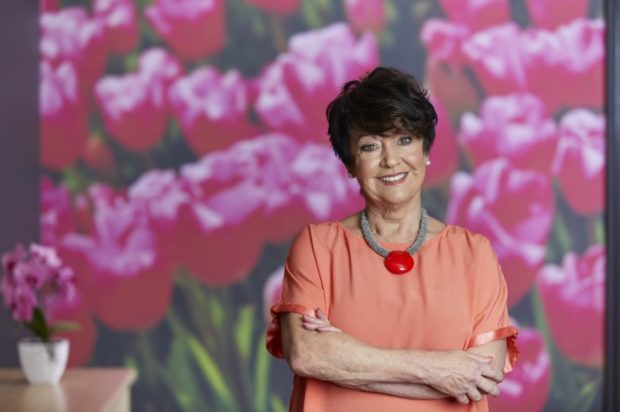 Net Worth: Turn over more than $75 million/year.
In 1989, Diana Williams was a stay-at-home mom in Melbourne. Which is when she realised there was a need for a female-only gym and opened her first one in Bendigo, Victoria. Thirty years later, her health club brand Fernwood Women's Health Clubs have 70 clubs around Australia and 73,000 members.
Diana's background in weightlifting has helped her hone her vision for women's fitness, not just in Australia but all around the world. Her fitness studios offer a staggering variety of classes, from yoga and Pilates to Tai Chi and Zumba. Add to that the perks of free breakfasts and hair care products & appliances – no wonder Diana's business is crushing it! 
5. Janine Allis (Australian Entrepreneur Boost Juice)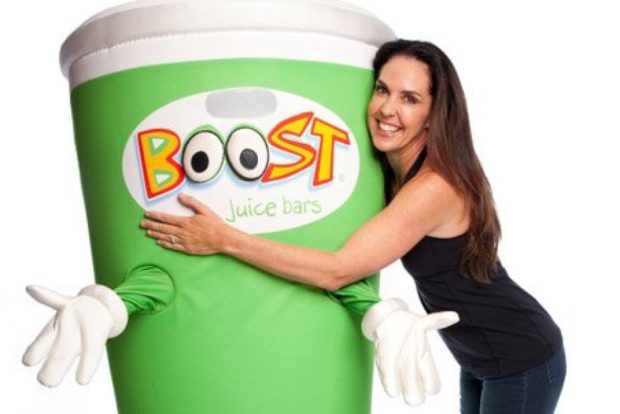 Net Worth: (upwards of) $66 million; Retail Zoo revenues – $350 million
In Australia, you are more likely to spot a Boost juice bar than a kangaroo. Janine started selling juice from her home in the year 2000, twenty years later, she has managed to build an empire of 550 Boost juice stores around the world. Janine has always been outspoken about the importance of leadership and given a good example of it herself by leading her company from her kitchen to Prahran's Chapel Street to a worldwide phenomenon.
She is also the part-owner of Retail Zoo, which is the parent company of Boost Juice, Salsa's Fresh Mex Grill and Cibo Espresso.
Janine Allis has authored The Accidental Entrepreneur – The Juicy Bits, which signifies the importance of resilience to achieve success. She had worked with Village Roadshow and United International Pictures prior to starting off on her entrepreneurial path. Once it started, there was no looking back for her – just like there shouldn't be if you, too, intent to become a famous female entrepreneur. Who knows, you might find yourself pitching to her on Shark Tank!
6. Catriona Wallace (Australian Entrepreneur Flamingo AI)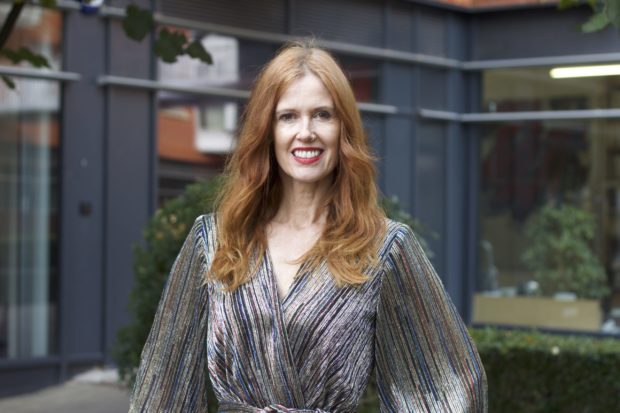 Net Worth: Major stockholder in Flamingo AI 
PhD in Organizational Behaviour/ Australian Financial Review's Women of Influence Awards 2018
One of the few female executives in the field of Artificial Intelligence, Catriona Wallace's company Flamingo, was one of the first of its kind to be listed on the Australian Stock Exchange. With its flagship virtual assistants program, Flamingo is now drawing even more capital from the market for future developmental strategies.
Under her leadership, the company landed premium accounts like Nationwide and HSBC. She is also on the board of Fargo Enterprises Ltd. In April 2020, she also launched Ethical AI Advisory, aimed at developing and integrating ethical AI into businesses of the future.
7. Maxine Horne (Vita Group)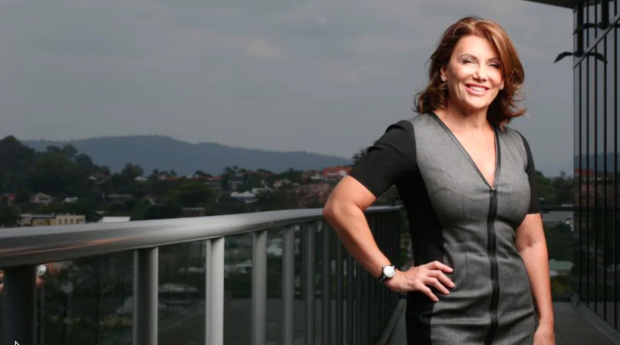 Net Worth: Compensation as CEO – AUD$1,468,210; Vita Group revenues – $450 million
2006 QBR Businesswoman of the Year, 2014 EY Entrepreneur of the Year (northern region), and Courier Mail Business Person of the Year in 2019.
Maxine Horne is a woman who has faced failure but still picked herself up to achieve success like never before. Horne's Vita Group employs more than 1700 people and is recording more than 30% growth in its revenue on a yearly basis. Being the CEO of a $600 million annual revenue business is certainly something aspiring female entrepreneurs can find inspiring! 
She came from the UK to settle in Australia. Her entrepreneurial journey began with a single retail store on the Gold Coast – and now she oversees 123 locations all across the Australian continent. Thriving in a fast-growth but hyper-competitive telecom industry has made Maxine Horne one of the most inspiring Australian entrepreneurs. 
8. Leslie Gillespie (
Female Entrepreneur
Bakers Delight)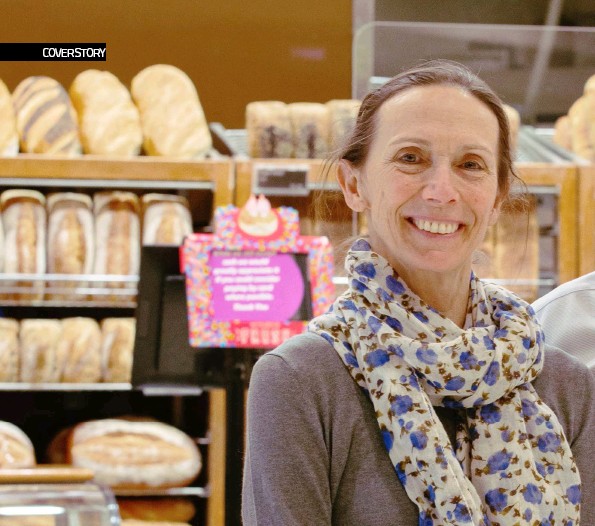 Net Worth: Bakers Delight has annual revenues of ~$600 million
Awarded the Order of Australia in 2006 for her service to the community.
Leslie Gillespie was a simple baker at one point in time. But her small bakery store has expanded into a 700 store business and created a multimillion-dollar company called Bakers Delight. Leslie has also set an example for the world with her initiatives towards community service and has been awarded the Medal of Order for Australia for her services in this field.
Her children now head the business, while she and husband Roger focus on charitable work, most notably, the Breast Cancer Network Australia. Her example is awesome for those aspiring entrepreneurs who want to achieve great things as entrepreneurs while also having a positive impact in the world through their work.
9. Naomi Milgrom (Sussan Group)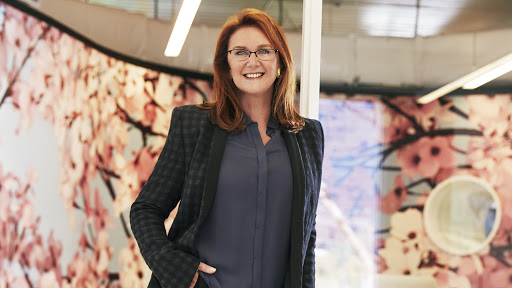 Companion of the Order of Australia award (2020)/ Officer of the Order of Australia award (2010)
Fashion retailers Sussan, Sportsgirl and Suzanne Grae are all part of the same company called the Sussan Group of ARJ Holdings of which Naomi Milgrom is the Chief Executive.
Naomi comes from a generational business family, which probably helped in developing her keen entrepreneurial acumen. She started a computer books publishing company when the information technology age was just beginning, went on to co-found a video game studio in 1980 in Melbourne, and then made Sussan into the international women's fashion retailer conglomerate it is today.
Milgrom is also a charity loving entrepreneur and is an active participant in philanthropic activities, focusing on promoting mental health and cultural innovation, particularly architecture through the Naomi Milgrom Foundation.
10. Charlotte Vidor (Australian Entrepreneur Toga Group)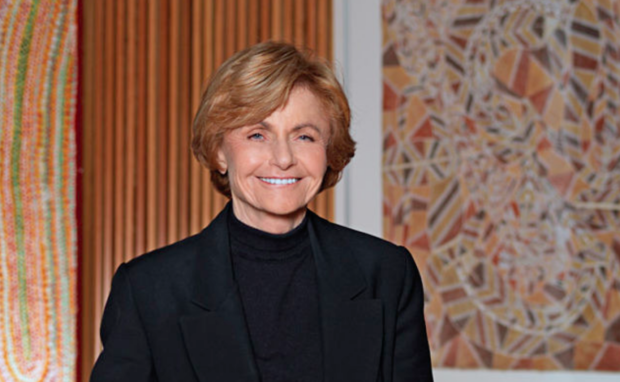 Net Worth: the Toga Group has revenues of ~
$285 million
Charlotte and her husband Ervin Vidor, migrated from Poland in the early 60s and set up a small hotel in Australia. They have not looked back since. Charlotte Vidor is the founding member and co-owner of the Toga Group, which she and Ervin established in 1963 in Sydney, which has a chain of hotels and apartment buildings in its ownership including the Adina and Medina chain of hotels, as well as Rendezvous and Travelodge.
In 2013, she expanded her business's footprint with a $450 million JV (joint venture) signed with Far East Orchard, a property group based in Singapore. This kind of foresight bears out her long-standing respect not just in Australia's entrepreneur community but also in the world. 
11. Sarina Russo (Sarina Russo Group)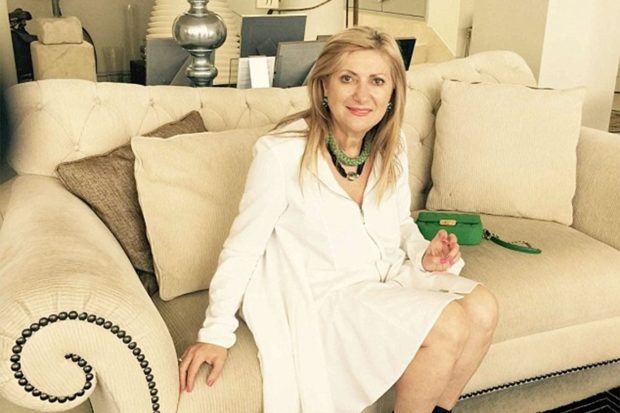 Sarina Russo is an entrepreneur with her roots in Australia but her business spreads out all over the world. The Sarina Russo Group has offices in countries like China, UK, India, and Vietnam with a current revenue holding of about $122 million. She came to Australia as a child in the 1950s and later worked in a string of jobs that taught her a lot about recruitment. 
Using that experience of getting fired from 8 jobs, she now has an immensely successful recruitment and training business with locations across Australia. Her company has helped over 65,000 people get jobs over more than three decades. Amazing! 
Check out this video to see her tips on becoming an entrepreneur and the need to disrupt yourself. 
12. Barb de Corti (ENJO)

Net Worth: Difficult to ascertain
Taking even a small step towards protecting the environment gives you immense benefits in the long run. Barb de Corti's ENJO cleaning products, based in Perth but headquartered in Austria (Barb's country of birth), have helped Australia take big leaps in environment protection initiatives. Although established as far back as 1994, ENJO has also created an online presence which has led to a surge in popularity for its products.
Barb de Corti is an adamant proponent of female entrepreneurs. As early as 21 years of age, she taught aerobics, started a news agency in collaboration with a post-office, and designed baby- and gym-wear. It was only when her son's asthma showed her the link between potentially hazardous cleaning chemicals and how they could be excluded from homes that she embarked on creating ENJO. What an eventful life it has been for her! Do you agree?
13. Yenda Lee (Bing Lee)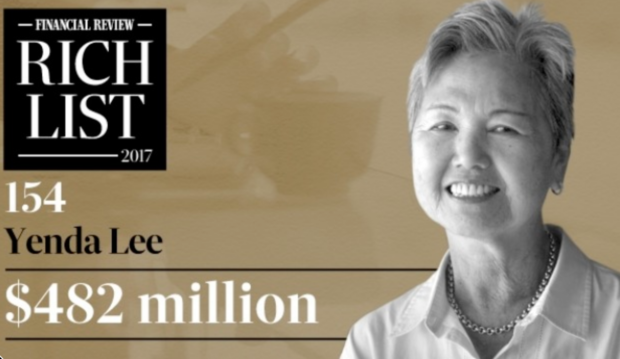 Running a family business with her son, Yenda Lee is successfully managing the company that her husband set up. 60 years in business and still running successfully, the Bing Lee electronics stores are highly popular in Australia. Her charitable contributions are highlighted by donations to the Victor Chang Cardiac Research Institute and the Cure Brain Cancer Foundation. She unwinds from business duties with her grandchildren. Inspiring, indeed! 
14. Jo Horgan (Cosmetic Cubed)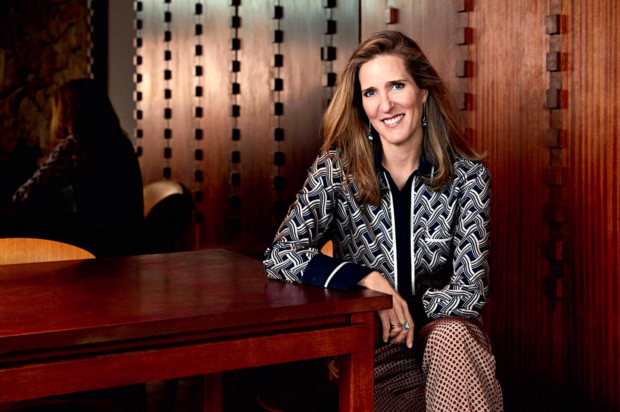 Net Worth: Business net worth $100 million
What happens when you realise that there is something that you want which is not available in the market? You start your own company of course. At least, that is what Jo Horgan did when she set up Cosmetic Cubed to make high-quality cosmetics products available in Australia.
"I had a very clear vision that I wanted to revolutionise the cosmetics industry, a lofty goal for a 28-year-old" – Jo Horgan.
Cosmetics Cubed also comprises the Mecca Cosmetica brand which currently holds a 25% share of the Australian luxury cosmetics market. 
15. Kylie Lewis (Female Entrepreneur Kin)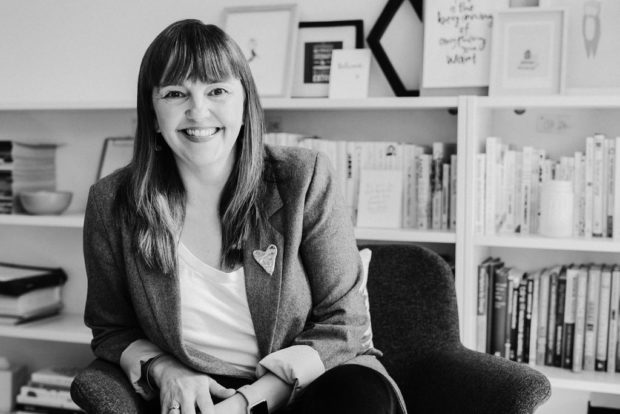 Net Worth: Difficult to ascertain
A quite young entrepreneur in the digital industry and a leading figure in content promotion and social media marketing, Kylie's small project called Kin, started in 2013, has now turned into a big company. She is the Founder, Leadership Facilitator and Coach of the company.
Kylie is one female entrepreneur that the world needs to watch out for in the coming future.
For starters, check out this list of credentials:
Bachelor of Arts (Hons)(Psychology & Sociology)

Masters in eBusiness and Communication

Executive Coach (IECL) and Wellness Coach (Wellness Coaching Australia)

Accredited facilitator of Dr Brené Brown's The Daring Way™ and Rising Strong™ 

Graduate of Dr Judith Glazer's Conversational Intelligence™ program 

Graduate of Tara Mohr's Playing Big™ Facilitator Training 

Currently studying systemic team coaching with the Global Team Coaching Institute.
If that doesn't make her someone that future entrepreneurs would like to emulate, we don't know what does. She is an author of 2 books and the host of her podcast as well.
16. Julia Ross (Australian Entrepreneur Ross Human Directions)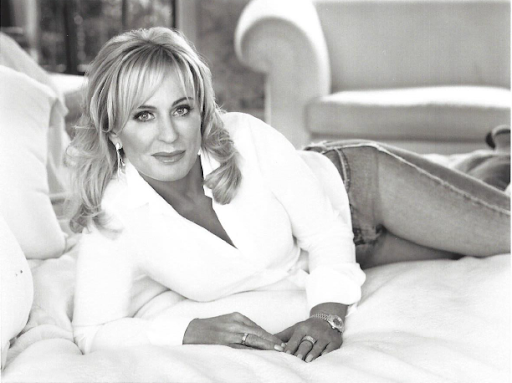 Number 20 on BRW's Rich Women list.
Once the owner of Ross Human Directions, Julia Ross resigned from the board of a company that she had made out of nothing when the company was bought for a hefty sum. That still makes Ross one of the wealthiest women in Australia and an inspirational figure for all. She is now based mostly out of London, having made real-estate waves with her sale of a prime Sydney waterfront property before moving abroad. With a long career path that took her through many varied industries (including a stint in construction!), she certainly is an entrepreneur to look up to, for ambitious entrepreneurs both male and female!
17. Gina Rinehart (Hancock Prospecting)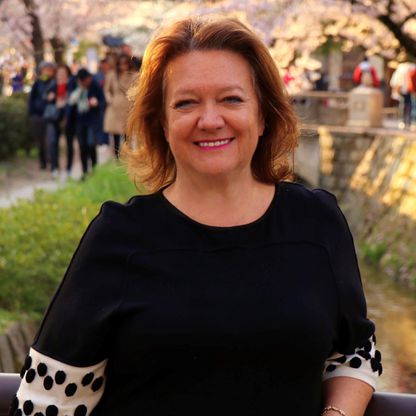 Net Worth:
$17.3 billion
; Hancock Prospecting revenues – $2.63 billion
No list of female entrepreneurs would be complete without Georgina 'Gina' Rinehart, not just an Australian list, but any list of business leaders throughout the world, such is her success! 
Gina Rinehart may well be one of the few females who has carved a place among the top leaders in Australia's mining industry. Known as the "iron lady", Gina's Hancock Prospecting mining company remains among the top three revenue-earning companies in Australia.  Rinehart rebuilt her late father's financially distressed company, Hancock Prospecting. Her company has made Gina the richest person in Australia, as of 2019.
The mining genius is also Australia's third-largest cattle producer and has a portfolio of properties across the country.
Other notable female entrepreneurs: 
Jo Horgan (Cosmetics Cubed)
Vicky Teoh (TPG; $970 million in revenues)
Christina Quinn (VIP Petfoods; $300 million)
Fiona Geminder (Pact Group & Visy Asia-Pacific)
Over to you future Female Australian Entrepreneurs 
Did this list inspire you? Do you see on this list ten years from now, maybe five years from now? The world needs more female entrepreneurs and the more women we will have becoming Australian entrepreneurs the better Australia will do as a country. 
At Elegant Media, we are all about turning ideas into successful Apps and websites that can generate revenue and help you build your own business. Get in touch with us for a FREE consultation call with an experienced App strategist.