While a lot of industries have suffered during 2020, technology is one space that has flourished. This is evident from Australia's Rich List which has been dominated by tech founders this year. We bring to you 10 of the richest Australians in 2021 who have made a name in the rich club through their tech companies. Most of them have managed to make it into the Australian Billionaires list as well.
1. Mike Cannon-Brookes (Australian Billionaire)
Networth
$16.93 Billion
The Person
Michael Cannon-Brookes was born in 1979 and became a billionaire from the software company Atlassian of which he is the co-founder and co-CEO along with his partner Scott Farquhar.
He grew up in Sydney and graduated with a bachelor's degree in Information Systems from the University of New South Wales. It was during his degree that he met Scott Farquhar and they both decided to start a company so that they would never have to wear a suit and a tie to work.
Michael who is one of the richest Australians dons many hats. He serves as an adjunct professor at the School of Computer Science and Engineering, University of New South Wales and also gives guest lectures on entrepreneurship. He is an entrepreneur and technology investor, who is deeply passionate about clean energy and climate change.
Being one of the richest Australians and an Australian Billionaire comes with its perks, one of them being the ability to buy sports teams. Indulging in his love for Basketball, in 2020 Michael bought a minority stake in Utah Jazz making him the first Australian to own an NBA team.
Michael has been awarded the Australian IT Professional of the Year award in 2004, and the Australian 2006 Entrepreneur of the Year and has received the honour of a Young Global Leader in 2009 by the World Economic Forum.
Check out this great Ted Talk by him about how you can use impostor syndrome to your benefit:
The Business
Atlassian is an Australian software company that develops products for software developers and project managers. It boasts of more than 51,000 large and small organisations as customers which include renowned names from media, manufacturing and technology– NASA, Tesla and SpaceX being some of the most impressive.
He is also a technology investor and invests in software, fintech, agriculture and energy and is a board member of Zoox, a company that develops technology for self-driving cars.
The road to becoming one of the richest Australian
The absence of a strong tech community in Australia has long been a big hurdle for tech start-ups in Australia, but it didn't stop Cannon-Brookes and Scott Farquhar to evolve their college friendship to launch a Tech startup in Sydney. Together they found Atlassian in 2002.
Today, Atlassian has over 3,000 employees, 174,000 customers and revenues tracking more than $600 million per quarter. Atlassian has also ventured into Amsterdam, Austin, New York, San Francisco and Mountain View, California, Manila, Yokohama, Bangalore, and Sydney.
Current Status
Along with Atlassian, Cannon-Brookes' other investee company Tyro has played a role in lifting his wealth.
Future Prospects
Cannon-Brookes is an early investor in a proposed $20 billion Sun Cable Project for an undersea cable from the Northern Territory to Singapore.
2. Scott Farquhar (Australian Billionaire)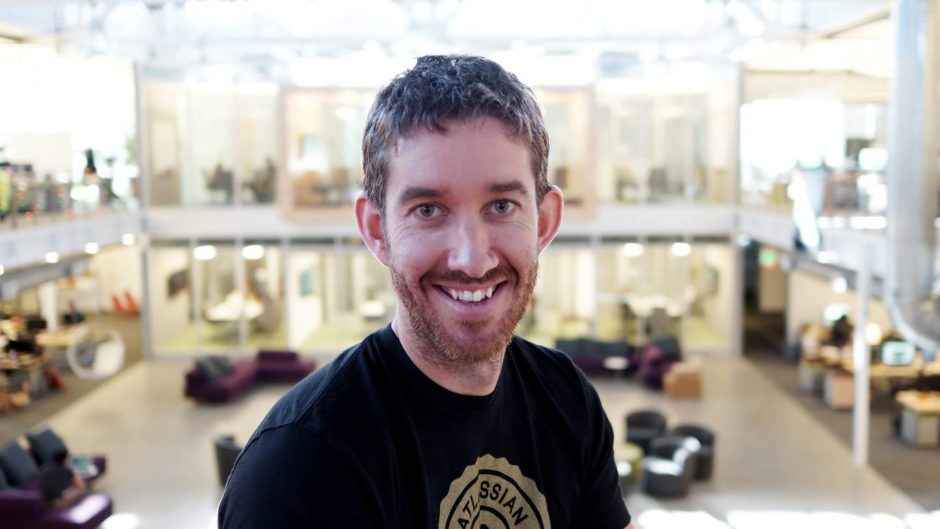 Networth
$16.69 Billion
The person
Born in 1979 and often touted as the "accidental billionaire" Scott Farquhar is the co-founder and co-CEO of Atlassian | Software Development and Collaboration Tools. He co-founded the company with the aim to replicate the A$48,000 graduate starting salary typical at corporations without having to work for someone else.
Scott also serves on the board of the Australian Department of Industry & Science and is a Member of UNSW Business School and a Member of Young Presidents' Organization, Inc.
He has been the recipient of the Australian Consensus IT Professional of the Year award in 2004 as well as the Australian Entrepreneur of the Year in 2006.
Find Scott Farquhar on how you measure success in this interview.
The business
Atlassian Corporation is an Australian software company that works for customers from media, manufacturing and technology. The company has no sales team yet has roped in biggies like NASA, SpaceX and Tesla as customers along with the 51,000 large and small organisations they serve.
The road to becoming one of the richest Australian
Atlassian, which was founded in 2002, is the outcome of a college friendship between Scott Farquhar and Mike Cannon-Brookes who studied together at the University of New South Wales in Sydney. From humble beginnings where they bootstrapped the company for several years, financing the startup with a $10,000 credit card debt they have grown it into a business with over 3,000 employees, 174,000 customers and revenues tracking more than $600 million per quarter.
Atlassian has now gone international with nine offices in six countries.
Current Status
2020 has been a profitable year for Atlassian with the company acquiring Halp and Mindville.
Future Prospects
Farquhar plans a new tech precinct- a $1 billion timber-and-concrete tower to be built next to Sydney's Central Station.
3. Richard White (Australian Billionaire)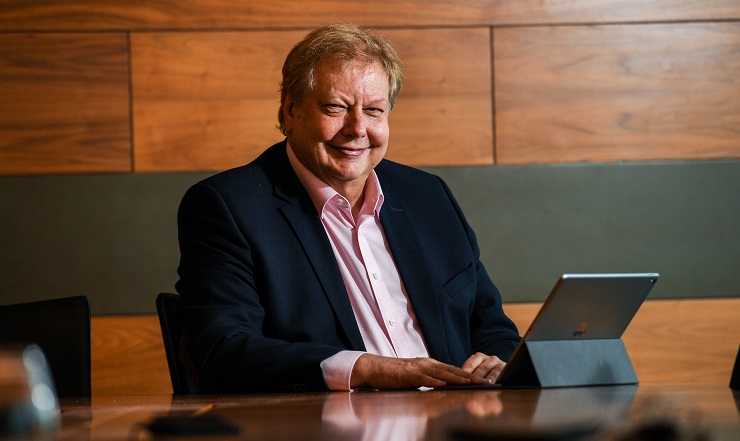 Networth
$3.9 Billion (retains a 53% stake of the company)
The Person
A renowned tech billionaire today, Richard started out in a widely different field -as a musician! He eventually progressed into repairing musical instruments for Australian bands like AC/DC and the Angels. He dabbled for a while as a refrigeration engineer and a computer wholesaler before starting WiseTech Global which earned him his real fame and turned him into a billionaire at the age of 61.
The Business
Richard White founded software company WiseTech Global in 1994 to create the operating system for global logistics and help logistics companies manage goods and information across supply chains globally.
WiseTech promises continual improvement to the world's supply chains by replacing ageing, legacy, proprietary and domestic systems with automated and integrated ones.
The road to becoming one of the richest Australian
Richard White began his career in playing music and repairing instruments, and building what he claims to be the world's first digital lighting console.
In the 1990s White ran a consulting business which exposed him to the challenges faced by logistics companies. He saw these challenges as an opportunity and came up with WiseTech. WiseTech solved the lack of a standard system for handling the logistics of international trade with a common user interface that reaches down to a local level. The company went public in 2016, leading to shares soaring more than five-fold.
Today, more than 17,000 logistics organisations, including all of the top 25 global freight forwarders and 42 of the top 50 global third-party logistics providers, use WiseTech for software solutions. It has more than 8,000 customers in 130 countries.
Current Status
Shareholders have been informed that the company aims for revenue growth of up to 50% this year.
Future Prospects
WiseTech will be spending $100 million this year on research and development.
4. Melanie Perkins & Cliff Obrecht (Australian Billionaire)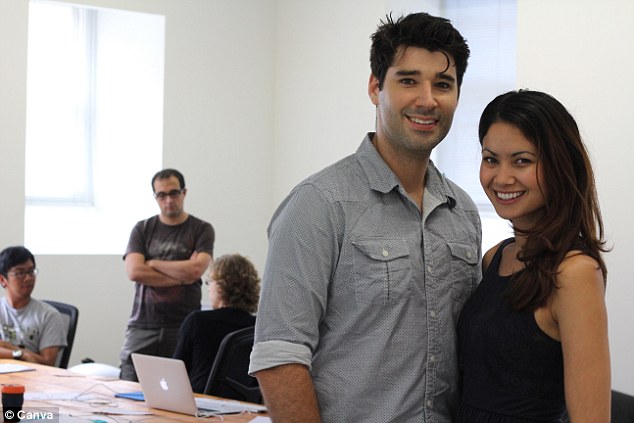 Networth
Total Net worth: $3.43 Billion
The people
Melanie Perkins and Cliff Obrecht together founded Canva – a tech start-up that has become one of the most popular apps in the world. With an inclination towards design and technology, Cliff ventured into business in 2007 right after graduating from the University of Western Australia.
While Melanie Perkins who is an Australian technology entrepreneur and the chief executive officer and co-founder of Canva has become one of the youngest female CEO's of a tech start-up valued over A$1 billion. As of 2020, she achieved the feat of becoming the third richest woman in Australia.
Taking from their hugely successful work relationship, Obrecht proposed to Perkins on a holiday in Turkey in 2019 where the couple got engaged. They are critical of materialism and intend to donate their fortune to charity -a fact proven by the $30 dollar engagement ring of the billionaire couple!
The Business
Canva is a graphic design platform that enables users to create professional designs for social media graphics, presentations, posters, documents and other visual content. The app also includes templates for users to use. Canva is free to use and also offers paid subscriptions for services like Canva Pro and Canva for Enterprise for additional functionality.
Canva has more than 30 million active monthly users worldwide.
The road to becoming one of the richest Australian
Canva came about as the result of a business that was started by Perkins and Obrecht in 2007.
While studying at the University of Western Australia, Perkins used to teach students programs like InDesign and Photoshop. She realised these programs, being crucial for design students, were also quite complex. The realisation led to the birth of the idea of an online design tool that could be used to create yearbooks. Perkins and Obrecht together founded Fusion Books in 2007 and it has grown to become the largest school yearbook publisher in Australia, France and New Zealand.
The same vision was carried forward to build Canva. With a technology co-founder, Cameron Adams, and a team of designers, developers, artists, marketers, investors, and advisors on board, Canva has come a long way.
Current Status
In 2020, Canva doubled its 2019 valuation by raising A$60 million at a valuation of A$6 Billion. It also published its privacy policy in both Legal English and common language making the terms of use more understandable to users.
Future Prospects
Especially with the global pandemic, Canva's goal of making graphic design easy and accessible for everyone has led to it gaining over 30 million users across 190 countries. One of Canva's biggest features right now is the Canva App. Four out of the ten members of this list run their business primarily through an App. If you have an App idea then you too can become an App entrepreneur.
5. Nick Molnar (Australian Billionaire)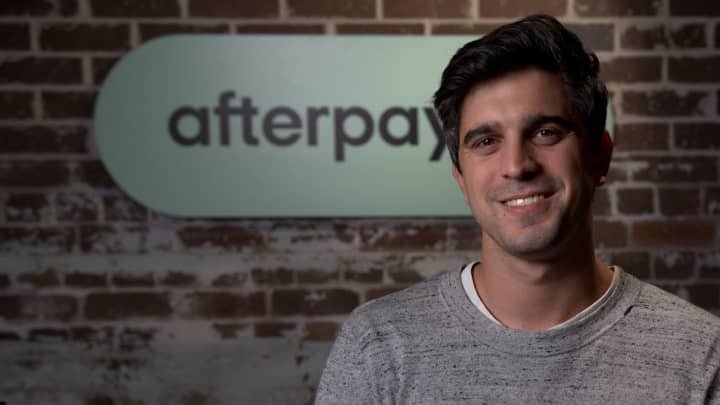 Networth
$1.86 Billion
The person
Nicholas David Molnar, or Nick Molnar, was born in 1990 and is the Co-Founder, Executive Director and Global Chief Revenue Officer of Afterpay Touch Group.
Molnar received a Bachelor's degree in Commerce from the University of Sydney but has been a born entrepreneur. Thanks to his family's jewellery business Nick started selling jewellery in school- the ground where he polished his entrepreneurship skills. He has come a long way from selling watches and jewellery in school and on eBay to becoming the youngest person in the Rich List billionaires' club.
Molnar is also on the board of ClearPay Finance Ltd.
The business
Afterpay is a financial technology company that was founded in Sydney, Australia in 2014 by Nick Molnar and Anthony Eisen. Afterpay offers a "buy now, pay later" service to its customers without the burden of interest or any upfront fees on the customers thus facilitating cashless commerce between retail merchants and their end-customers. The company has been a big hit with customers as well as with retail merchants.
The road to becoming one of the richest Australian
Combining know-how from his family's jewellery business with technology Molnar ventured into the online business model and launched leading American online jeweller, Ice.com, into Australia which grew to become the largest online-only jewellery and watch retailer in Australia.
Molnar also gained experience in growth-stage investments at venture capital fund M.H. Carnegie & Co. where he worked as an Investment Analyst. It was in 2014 that he ventured into fintech and created Afterpay, an online company that offers innovative payments options for customers through a "buy now and pay later" model. Just two years after its founding, Afterpay was listed on the ASX in May 2016 at a $1.6 billion valuation.
In 2018 Afterpay expanded into the U.S. and has gathered more than a million US customers and 3,300 active merchants, including Ray-Ban, Levi's and Urban Outfitters.
Today Afterpay is valued at nearly $6 Billion and has more than 4.3 million active customers and serves more than 30,000 retail merchants. In Australia, they process more than 10% of all e-commerce transactions.
Current Status
While the pandemic affected Afterpay and shares crashed during the March lockdown, government stimulus as well the US expansion led the business to revive. Customers grew at an average of 17,000 per day and the stocks not only recovered but steeped to almost $100.
Future Prospects
Both Anthony Eisen and Nick Molnar have been growing their real estate portfolios which now stretch from Byron Bay to Melbourne.
6. Anthony Eisen (Australian Billionaire)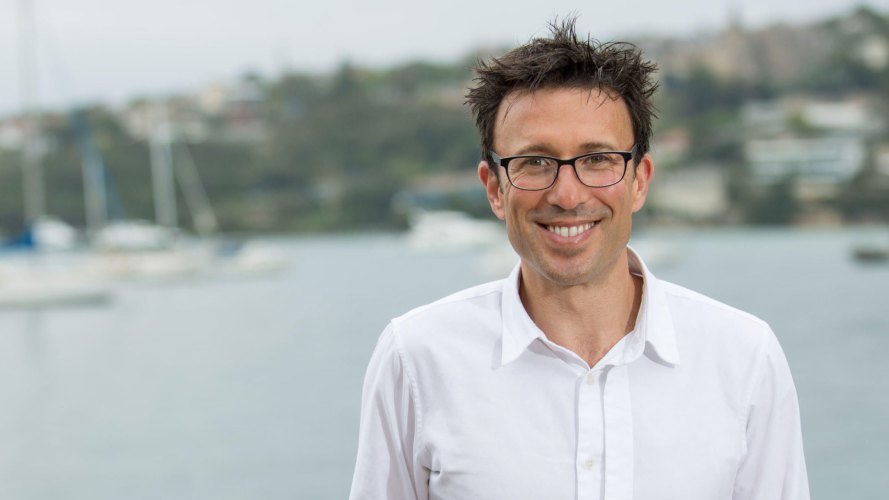 Networth
$1.86 Billion
The Person
Anthony Eisen is the co-founder, along with Nick Molnar, and Executive Chairman of Afterpay which was launched in 2014. He did a double major in Accounting and Finance and is a member of the Institute of Chartered Accountants in Australia.
Eisen commenced his professional career as an accountant in Australia and at 47 years of age, he had a successful career in investment banking where he specialised in mergers and acquisitions. Before Afterpay, Eisen worked as the Chief Investment Officer at Guinness Peat Group plc . He carries over two decades of experience in investing, building companies, maintaining public company directorships and providing corporate advice, especially in the finance and technology sector.
The Business
A financial technology company that was founded in Sydney, Australia in 2014 by Anthony Eisen and Nick Molnar, Afterpay offers a "buy now, pay later" service to its customers. It facilitates cashless commerce between retail merchants and their end customers without burdening customers with any interest or upfront fees. The company gained popularity among both customers as well as retail merchants.
Eisen is also a director of Foundation Life (N.Z) Limited.
The road to becoming one of the richest Australian
Eisen lived in one of Sydney's eastern suburbs in his Rose Bay home from where he worked late into the night. Nick Molnar, who happened to live across the street, was occupied with his jewellery packages to deliver to the customers of his online business. Molnar was only a college student of 18 then but the pair struck up a friendship. It was Molnar who suggested the business idea of Afterpay as a consumer lending start-up and together Eisen and Molnar founded the app that became a roaring success, especially among millennials.
Current Status
Afterpay saw a crash in shares during the March lockdown but recovered soon, and how, with stocks steeping to nearly $100. Government stimulus and US expansion helped the business to revive making its customers grow at an average of 17,000 per day.
Future Prospects
Anthony Eisen, along with his partner Nick Molnar, has been actively investing in real estate.
7. Cameron Adams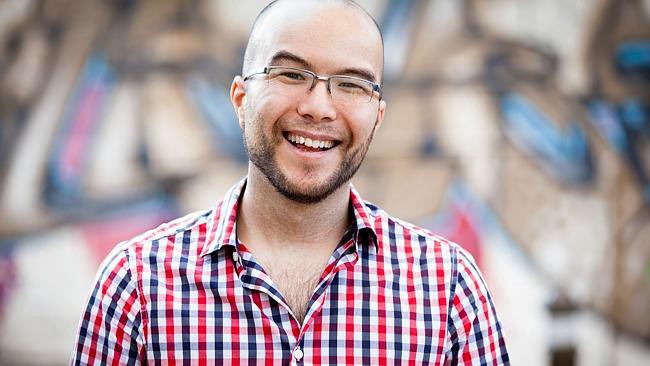 Networth
$1 Billion
The Person
Cameron Adams often referred to as a "Web Technologist", is the third billionaire produced by the Sydney-based graphic design company Canva. Having joined the start-up in 2012 as a technical co-founder, Adams is now the chief product officer at Canva.
Adams is a law and computer science graduate from the University of Melbourne and has worked with Google in the Google Maps team. He has also joined the board of ASX-listed competitive video gaming platform Esports Mogul and runs his own business in design and development –The Man in Blue.
His enviable design background has led him to author five books along with numerous articles on web design. He has also been an invited speaker at conferences around the world such as South by Southwest, Fronteers, CeBIT, and Web Directions.
The Business
Cameron Adams is one of the co-founders as well as the Chief Product Officer of Canva which was launched in 2013. Canva serves as an online design and publishing tool which minimises the complexities of graphic design and makes it accessible to everyone.
Adams heads the design and product teams and also plays a key role in planning product directions and innovations.
The road to becoming one of the richest Australian
Cameron Adams graduated from the University of Melbourne in 2001 with a bachelor's degrees in Law and Science. He established a design agency to produce work for global clients.
In 2007 he joined Google and worked alongside the co-founders of Google Maps on the communication tool Google Wave.
In 2011 he founded Fluent, an email startup with two other Google alumni.
It was after Fluent that he was approached by Melanie Perkins and Cliff Obrecht to join their tech start-up Canva which he joined as co-founder.
Current Status
Along with being co-founder and CPO at Canva, Adams is also the Owner at The Man in Blue.
8. Anthony Hall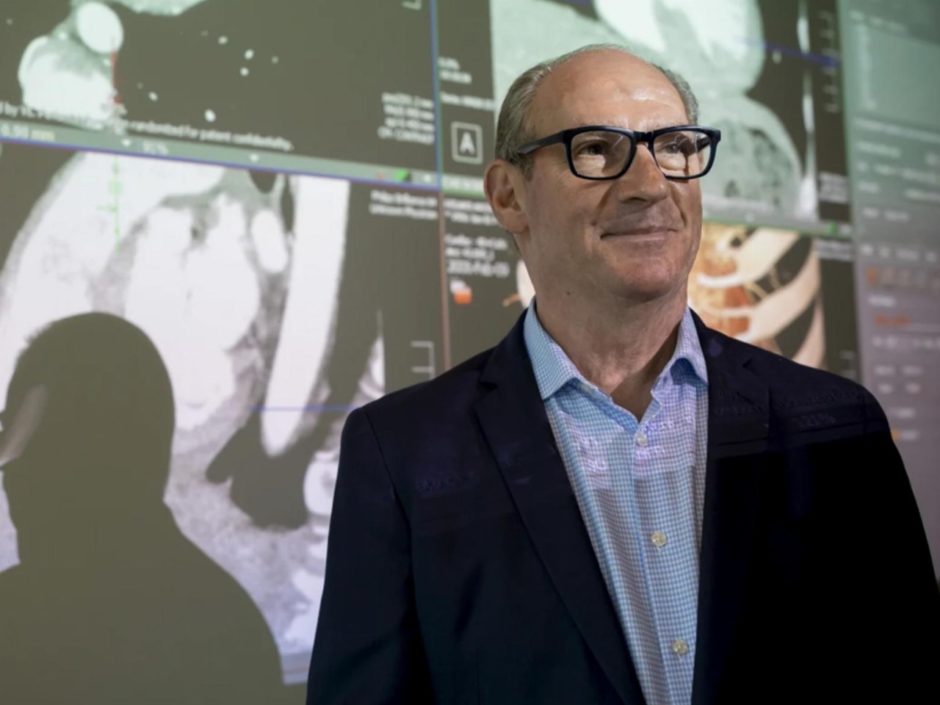 Networth
$820 Million
The Person
Anthony Barry Hall is the co-founder along with Dr Sam Hupert of imaging software company Pro Medicus Limited. Founded in 1983 Pro Medicus has its headquarters in Richmond, Australia.
Hall has a Bachelor's and a Master's degree in Science from La Trobe University, Melbourne, Australia. He has been the principal architect and developer of the company's software systems and serves as the Technology Director and Executive Director of the company.
Hall, who owns 27 per cent, also has a stake in unlisted Yumbah Aquaculture, which farms abalone near Portland on the Victorian southwest coast.
The Business
Pro Medicus Limited is an imaging software company that provides radiology information systems (RIS), picture archiving and communication systems (PACS) to hospitals, diagnostic imaging groups, and other health-related entities. The company offers medical software which provides advanced visualisation capabilities for 2D-4D medical images. It also provides its services through a mobile application, Visage Ease Pro. The services of Pro Medicus are available in Australia, Europe, and North America.
The road to becoming one of the richest Australian
The founders of Pro Medicus Anthony Hall and Doctor Sam Hupert began their friendship over wine. When Doctor Hupert called Anthony with a suggestion to give up his medical practice and begin a tech business Anthony told him to take some Valium and call him back! Fortunately, Doctor Hupert was not one to succumb.
In 1983 when personal computers were not a common sight, Doctor Hupert had the vision to step into the world of tech. It was his vision and Anthony's expertise that created Pro Medicus. Today the company has evolved into an ASX-listed medical imaging firm and has catapulted Mr Hall onto the Financial Review Rich List
Current Status
Pro Medicus continues to grow and consistently investing in research and development.
Future Prospects
Hall intends to transition to and develop the Company's next-generation RIS systems. The company also intends to explore AI applications to identify unusual formations in scans.
9. Tony Walls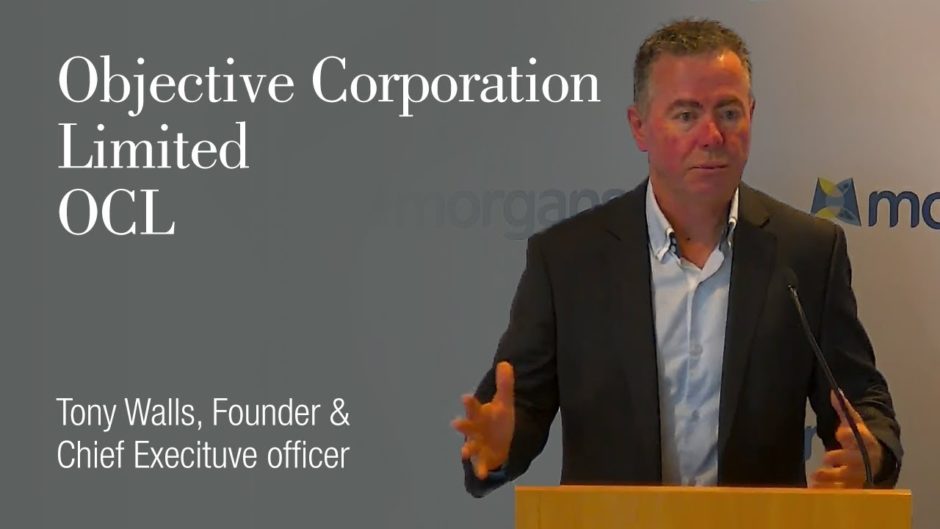 Networth
$783 Million
The Person
Tony Walls founded Objective Corporation Limited in 1987 in Sydney, Australia. Tony received a Bachelor of Mathematics (Computing Science) from the University of Wollongong and a Graduate Diploma in Applied Finance from the Securities Institute of Australia. He is now a Fellow of the Australian Institute of Company Directors.
Tony carries extensive experience in the IT industry and also enjoys a challenge outside work. His time at the kart track as a shared hobby with his children has evolved into a serious passion. Along with being a race car enthusiast Tony also enjoys sailing. He owns the Objective Racing team and has competed in the Porsche Carrera Cup and the Australian GT Championship.
The Business
Objective Corporation Limited provides information technology software and services and was founded in 1987 with headquarters in North Sydney, Australia. It is a tech company that provides software for the public sector and financial services and allows for the management of business processes digitally. Objective Corporation Limited together with Objective Content Solutions, Objective Keystone, Objective Connect, and Objective Planning Solutions segments is designed for public policy innovators. The company serves the local governments, and wealth, banking, insurance, and public sectors and is operational in Australia, the United Kingdom, New Zealand, and internationally.
The road to becoming one of the richest Australian
Tony Walls began Objective from his parent's garage in Port Kembia, Sydney in 1987. Initially, the company started as an IT services group and has since grown to make software for governments around the world.
Walls became Director of Objective in 1991. In 2006 he occupied the position of Chairman of the Board and Chief Executive Officer of Objective Corporation Limited.
Current Status
The shares of Objective have more than doubled as a result of the tech boom due to the 2020 pandemic and the value of the company has gone beyond $1 billion.
Future Prospects
The ultimate vision of the Company is "to connect government, by enabling processes and information to transcend organisational boundaries and also connect with private organisations and citizens".
10. Tobi Pearce & Kayla Itsines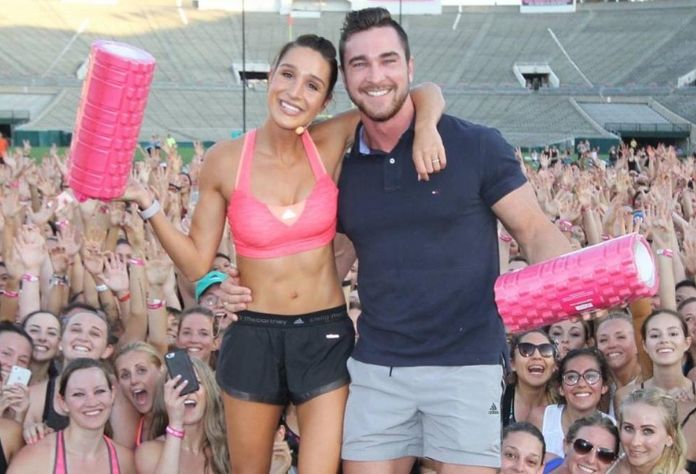 Networth
$486 Million
The people
If ever you thought that rags to riches stories are only found in fairytales, perhaps you didn't hear of Tobi Pearce. The CEO and co-founder of the fitness app SWEAT, Tobi is a millionaire today but one who rose from the most humble beginnings.
From having a difficult childhood to living the life of a homeless person Pearce struggled through it all but did not give up on school or his dreams. He focussed on fitness training and it was in a gym in 2012 that he met Kayla Itsines and together they've built this very successful fitness empire.
For Itsines the interest in fitness came from basketball and other sports and abandoning her plans to become a beauty therapist she graduated as a Master Trainer from the Australian Institute of Fitness at the age of 18.
The business
SWEAT is a fitness app that offers expert in-app guidance from fitness trainers from a diverse range of workouts.
The road to becoming one of the richest Australian
The business began with a "Bikini Body Guide" fitness ebook in 2014 which became a thundering success as the largest selling guide in the health and fitness industry.
The first version of the SWEAT app was developed as "Sweat with Kayla" and became the Apple Watch App of the year by Apple in December 2016 as well as the number 1 app on the App Store.
In May 2017 The SWEAT brand was launched to cater to a wider audience with diverse training programs.
In 2019 "Kayla Itsines Post-Pregnancy" program was launched for postpartum women.
Current Status
The lockdown of people during the pandemic led to the launch of BBG Zero Equipment program on the SWEAT App in August 2020 and over 1.3 million workouts were completed within three months of its release.
To diversify the fitness journeys of people the SWEAT app incorporated yoga and barre programs in November 2020.
Future Prospects
Itsines and Pearce announced their split as a couple but intend to run the SWEAT fitness empire together.
Conclusion
Tech start-ups are changing the Australian business landscape. There is a growing supportive environment for new startup ideas and tech entrepreneurs in Australia and the scene is set for some explosive unicorns to emerge out of Australia soon.
Any unique idea can turn into a billion-dollar business. From starting a fitness App to selling watches to starting a new design software. The key is to start a business that solves a problem.
Do you have an App idea that you want to turn into a successful business? Connect with us for a free App strategy session with our award-winning App development team!