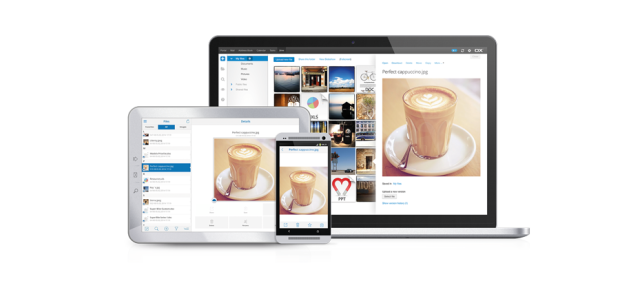 A mobile app for a business is meant to build an intimate bond with the existing clients, retain them as clients and also bring new clients. It's, however, often noted that mobile apps benefit in the longer-run and don't bring immediate profit. So, what should be the purpose of an app? The purpose of an app should be to:
Solve a problem
Provide something unique to customers
Provide a better value than a website
  But, why should a business develop an app? An app is a necessity for any business and helps it in the following ways:
To Embrace the Mobile Future & Stay Competitive
Smartphone have replaced feature phones.
People from all walks of life use smartphones – doctors, lawyers, business people, gamers etc.
Smartphones have become ubiquitous and are becoming more powerful every day.
Their core capability depends on how the apps utilize the phone firmware (hardware).
Apps can do a range of tasks, previously limited to computer and laptops.
They are now used by brands to promote their products and provide access to them.
There are many possible use cases of apps in the future: checking blood alcohol level, identifying the surroundings through augmented reality, projecting media etc.
Thus, getting an app makes you ready for the future and puts you in a strong position to benefit from future technologies.
Strengthen the Brand Image
Brand image is critical for success in this technology-obsessed social media world.
Brand image is used for keeping clients aware of your services, increasing customers' loyalty and bringing them back to you at the first possible chance.
Without a mobile app, a brand appears outdated and distanced from the modern trends.
It also leaves a not-so-good impression on potential customers, and indirectly affects performance and future prospects.
Facilitate Ad Promotions
Apps allow businesses to send information to customers based on their choice of favorite categories and products.
Since the user details are stored in eCommerce, it is possible for businesses to propagate custom ads which indirectly help in increasing the sales of products.
Showcase Products & Services
Apps can used as a tool to showcase products and services.
They provides instant, one-stop access to your business.
App can be updated to feature new or different products once in a while.
Offers and discounts should be displayed on the apps which encourage people to visit you more often and spread the good word.
Improve Visibility in the Market; Widen Reach & Customer Base
Despite the widely believed notion about the lack of discoverability of apps, it is easy to stand out among 800,000 apps than being found amongst billions of sites. Although app discoverability is a concern, the many app discovery sites and 'list of app' articles aid in finding new and popular apps.
App stores, also known as distribution platforms, make it possible with their wide reach.
They are conceived to present and sell products.
Their core features comprise promotions and cross-selling.
The modern app stores make it possible to be in front of millions of would-be customers.
An app helps a business reach many more targeted customers than a website.
Social network integration into the apps helps further the scope and the reach of a business.
As customer interaction through apps will become a standard business practice, businesses will be able to expand their reach to new users.
Provide Valuable and Efficient On-the-go Services, at Convenience
In the case of online business apps, customers can search for products or services, add them to cart, purchase them and do all the other things — which they would have otherwise done sitting at their desk — on-the-move.
Apps are an extension of products that businesses make.
Apps can serve as a mobile front, which can be used to shop products from online stores.
Apps, through the their anytime, anywhere availability, help businesses to deliver their products and services in a much more effective and timely manner; moreover, they also provide better accessibility and offer a seamless experience.
Major app stores have minimum speed requirements to publish apps. So, normally apps are faster than their respective websites.
Since apps are so fast, they drive more action which lead to higher engagement levels.
Open New Revenue and Sales Channels at Low Cost
Businesses avoid developing an app for the fear that investment in an app might not fetch good returns.
Apps are also on the pricier side of things, but costs can be cut down significantly by removing the needless features from the app.
For example, you can create the logo, designs and content for the app yourself.
Once the ground work is laid, you can hire app developers or an app company for the actual app development tasks
Apps enable businesses to open new sales and revenue channels.
New revenue channels can be opened by monetizing apps; Apps can be monetized by attaching price tags to the apps, including paid features within the app or by featuring in-app advertisements.
Apps which allow consumers to make payments using the app itself, open new sales channels for the businesses.
Increase Customer Engagement
A staggering 83% of all smartphone users begin their day by looking at their smartphones and accessing different apps
The level of engagement mobile apps receive is several times higher than the normal websites.
With an intelligently developed and designed mobile app you can take benefit of this opportunity.
Apps make it possible for companies to engage with their customers in real-time, by their location and with their complete bio
This enables companies to build deeper and more meaningful relations with them.
These relations help in generating word-of-mouth publicity as well as revenue.
For example, Kraft's iFood Assistant app has thousands of recipes with Kraft products as ingredients.
It also has shopping lists, coupon and deals to incentivize the users to buy its products.
With integrated social sharing capabilities, consumers are also able to share the recipes with their friends on social networks which gives a whole new angle to customer engagement.
Provide Customer Service & Support
Apps can serve as an excellent customer service and support vehicle.
They can give users an enhanced experience by allowing them to post queries or provide feedback anywhere, anytime — making it easier for them to get in touch with a company.
Tools can also be provided on the apps for users to get instant solutions to common problems.
For example, a US-based company called Digital Federal Credit Union has an app called Mobile PC Deposit, which allows members to deposit checks using iPhone and Android smartphones. This app provides immense value to users and also makes their lives easier.
Boost Website Traffic
If your app is quite popular with thousands of downloads and if it is tightly linked with your website, the app can also help you increase the traffic to your website.
Even if an app isn't linked to a website but is wildly popular, people are likely to search it online and visit the website anyway.
For example, although Instagram is mostly known for its wonderful photo-editing mobile app, people tend to search for it on Google and visit the website while using a desktop or a laptop.
Detailed Customer Insights
Businesses can learn about app usage based on stats like screen views and sessions. This app usage data can give important information about which screens are being used and what content is being consumed by users.
Mobile app analytics can provide analytics data gathered from built-in mobile features such as the GPS, gyroscope, accelerometer, motion sensor etc. Thus, they also make it possible to track new type of user interactions which cannot be obtained from web analytics.
Because of the personalised nature of mobile phones, it is easier to understand behaviour of specific individuals as opposed to a computer with several users.
Mobile app analytics data is stored in User IDs, which is carried over to all version updates of the app. Moreover, through user authentication the same users can be identified across multiple devices and apps.
Mobile app analytics also provide comprehensive stats about offline interactions of users with the app. Analytics tools store data with timestamps when the interactions occur, which is then uploaded on the collection server when the user re-connects to the mobile network.
Cohort analysis can be conducted based on the app behaviour of users that can be used to measure the app retention or churn rates. This information can be used to evaluate the overall engagement and conversion generated by the app.
Increase Proximity to Customers for Deeper Social Engagement / Build Long-term Customer Relationship
As compared to laptops and desktops, mobile phones and apps are much more personal and intimate, since they go with you wherever you go.
So, majority of the users are not farther than 1 meter away from their phones 24/7 and mobile apps consume a major part of their daily routines.
By developing an app, companies are able to place their goods, products and services in the hands of potential customers
Social networking is deeply connected with smartphones.
Mobile apps are inherently ideal platforms to involve social circles of the users through different features and options.
With your own mobile app, you are able to drive much higher social media engagement and achieve different business objectives through it.
It also goes a long way in making the clients loyal to the business.
Moreover, since clients using a service or a product of a business know it better than anybody else, they also influence the rest of the community in promoting your business.
Achieve Top-of-Mind Standing
Push notifications on mobile make it possible for companies to send updates on the latest developments in the business to the users.
This ensures that customers are kept informed about any ongoing offers and deals which prompt them to take the lead to purchase those items through the app.
Most importantly, push notifications help you keep your brand or company at the top-of-mind all the time, resulting in them turning to you in case they require any product or service that you provide.
Location-based App Notifications and Services – For Promotion and Targeted Marketing
Apps can play a major role in furthering your business if they are promoted the right way.
Most of the apps are enabled with location-based services, which allow users to avail all the facilities that are available locally.
Accounting for the location of a person along with other details enable companies and business owners to communicate more intuitively with its users, opening a variety of popular possibilities.
Apps can be monetized by offering location-based coupons using the location-based push-notifications.
To improve the effectiveness of these coupons, customers could be automatically send notifications when they are nearby, which would increase their activity on the app.
Customers belonging to a particular target segment (like residents of a suburb) can also be sent personalized notifications that they are likely to find useful and reciprocate to.
Instant, One-button Contact
Since apps have access to mobile features too, they provide one button access for customers if they want to contact you.
Interactive & Powerful
With newer technologies coming to mobile phones, apps have become very interactive and extremely powerful in what they can achieve.
Along with location tracking, the apps now come equipped with improved object affiliation capabilities through which they can identify the user's immediate vicinity and also detect any specific objects.
These features allow users to connect with their surroundings in an altogether different way while providing them with on-hand intelligence.
Such an app for a business can serve different purposes like reduce paperwork, encourage users to know more about a company or even become an evangelist for such an innovative company.