The role played by Asian-Australian entrepreneurs cannot be stated enough and today includes Australia's richest female as well. In this blog post we aim to shed light on a diverse mix of 17 Asian-Australian Entrepreneurs Crushing it in 2024.
(This list is in no particular order)
1. Melanie Perkins – Canva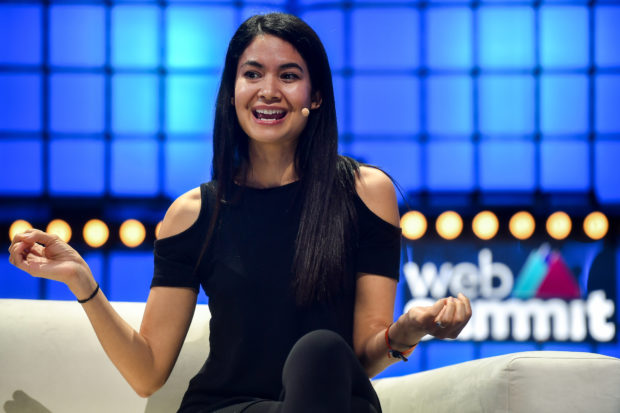 Descent: Malaysian, Filipino and Sri Lankan
Melanie Co-Founded Canva in 2013 aimed at disrupting design and publishing.
A graduate of the University of Western Australia, Melanie was a private tutor for students and observed some of the many common issues that students were facing when it came to graphic design.
Today Canva is the world's biggest privately-owned company with a staggering valuation of $40 Billion paving the way for Melanie to be recognised as not only one of the most successful female entrepreneurs in Australia but also one of the most successful Australian entrepreneurs overall and Australia's richest female.
2. Yenda Lee – Bing Lee Electronics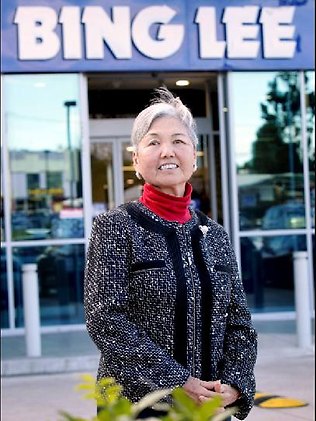 Descent: Chinese
After arriving in Australia in 1930 from China Bing Lee began his electronic retail business in the 1950's growing quickly by providing credit to fellow migrants, who would usually not have this option due to their lack of financial history.
The Bing Lee philosophy of offering great prices and down-to-earth customer service still continues since the establishment of this business in 1957. Today the legacy continues under the helm of Lionel (grandson of Bing Lee) and Yenda Lee (Wife of Ken Lee – Son of Bing Lee).
3. Jack Zhang – Airwallex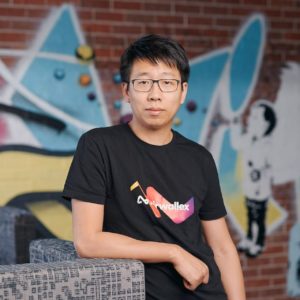 Descent: Chinese
Jack and Max Li, together with friends from the University of Melbourne launched Airwallex in 2015.
Jack and Max had previously operated Tukk & Co, a café in Melbourne that provided insights into the daily difficulties faced by small businesses in operating across borders and through this Airwallex was born.
Today Airwallex is on a mission to create a world where all businesses can operate without borders and restrictions, and by doing so, propel the growth of the global digital economy.
4. Lisa Teh – Lisnic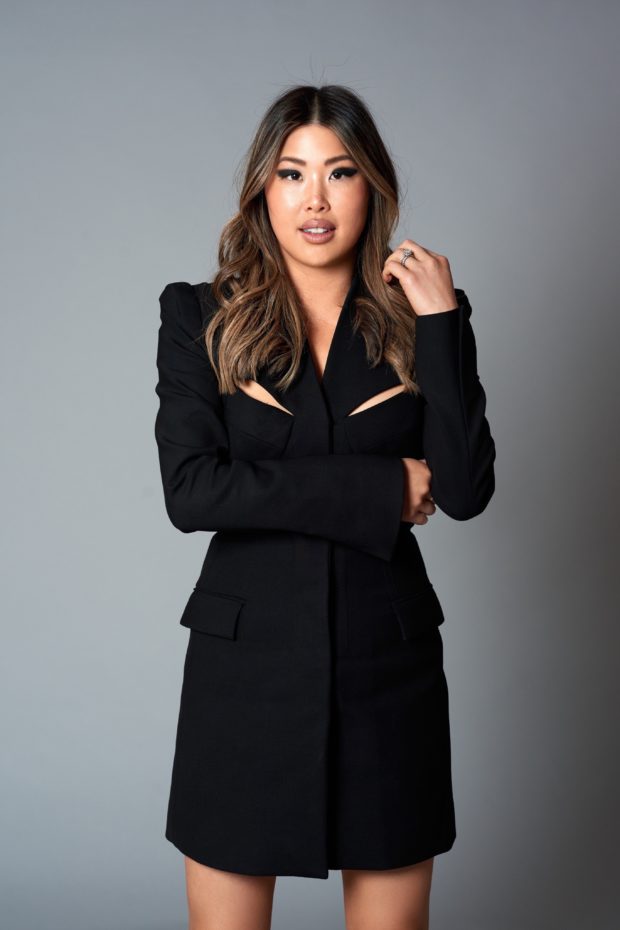 Descent: Malaysian-Chinese
Lisa, a former tax lawyer, launched CODI, a full-service digital marketing agency in 2015 and followed that up by Co-Founding Lisnic in 2020.
Lisnic is an online platform that connects mentors from across the globe with mentees looking to fast track their career, scale their business or become mentally stronger
Lisnic offers business and career coaching along with business mentors and Lisnic users can even book Lisa as a mentor as well covering digital marketing and personal branding amongst others.
Lisa was a winner of the '40 Under 40 Most Influential Asian-Australians' Awards conducted by the Australian National University, Asialink and PwC. Applicants need to identify as Asian-Australian and be under the age of 40 to be considered for the awards.
5.‍ Nick La – ‍Weploy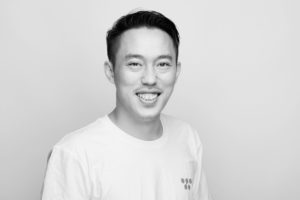 Descent: Vietnamese
With a background in international hospitality, a self-confessed data guy, Nick Co-Founded Weploy, Australia's fastest growing on-demand platform, that focuses on sourcing support staff across customer service and general administration in 2016.
With Vietnamese roots, Nick is passionate about c​reating equal opportunities amongst job seekers and in this regard, Weploy, was christened as Uber for Jobs upon its launch as it greatly simplified the hiring process of on-demand and temporary staff using its tech-centric and user-friendly platform. Using Weploy, job seekers could get hired in minutes.
In 2020, Nick, a serial entrepreneur founded TalentTap, a mobile app and workforce management software solution, that allows recruiters to turn their database into on-demand workforces with functions for time sheeting, payrolling, rostering, and scheduling.
6. Reggie Ba-Pe III – Club Media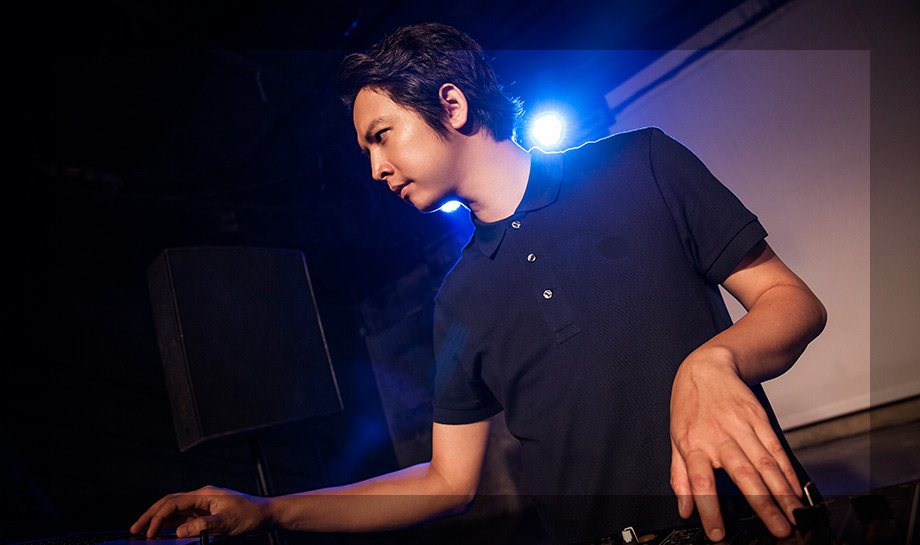 Descent: Burmese
Following an extensive stint as an entertainment promoter and creative in China, Reggie Ba-Pe III, a Burmese born Australian creative entrepreneur founded Club Media in 2019.
With a mission to transform entertainment, Club Media, an entertainment production company, leverages emerging technologies to create new opportunities and content across the Asia-Pacific.
Reggie recently launched Avastar – a future-forward non-human record label. Reggie was a winner of the '40 Under 40 Most Influential Asian-Australians' Awards.
7. Anson Hongwei Zhang – ‍One Stop Warehouse / Discover Energy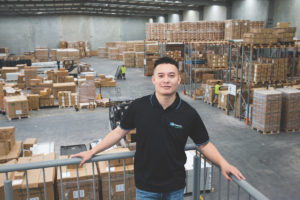 Descent: Chinese
Anson Co-Founded the One Stop Warehouse, Australia's largest wholesale solar distributor in 2013. Today it operates 11 warehouses across all Australian states with a team of over 50 employees.
In 2020, with revenues of $512 Million Anson launched Discover Energy (a virtual power plant) to take advantage of data driven insights as a electricity and gas retailer and to redistribute excess energy back to the grids.
Anson was a winner of the '40 Under 40 Most Influential Asian-Australians' Awards.
8.‍ William On – ‍Co-Founder – Shippit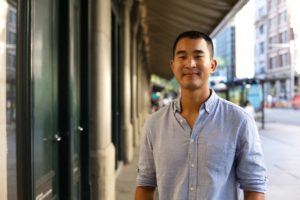 Descent: TBC
William Co-Founded the logistics tech startup, Shippit in 2014 along with a long time friend from the University of New South Wales.
The mission of Shippit was to improve shipping for small businesses that sell online, connecting e-commerce stores with courier companies.
Today with over 1000 customers Shippit had empowered both small and large merchants to book and track deliveries by participating couriers and provide value-added services for their valued customers.
Shippit presently has operations in Malaysia and Singapore with an eye on expanding into other Asian markets. This 100% Carbon Neutral delivery fulfilment platform saw revenues triple during the pandemic period and looking to the future, Shippit hopes to continue to simplify the end-to-end delivery experience for customers, retailers and couriers via its algorithmic matchmaking service designed to choose the best carrier for the job.
William was a winner of the '40 Under 40 Most Influential Asian-Australians' Awards.
9.‍ Julia Suh – Paper Plain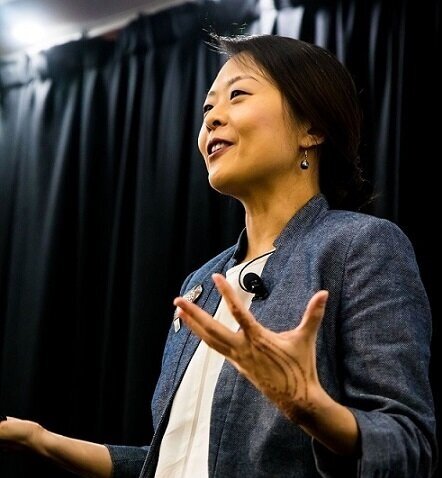 Descent: Vietnamese
Paper Plain is all about developing actionable strategies that draw from multiple disciplines such as social impact, technology, engagement and urbanism., in order to make community leadership effective.
Julia, a practising architect, grew up in Seoul and moved to Christchurch in the early 90s launching Paper Plain in 2019 to help communities optimise their investments in community spaces, programs and engagement.

Julia was a winner of the '40 Under 40 Most Influential Asian-Australians' Awards and she was also named in the 40 Under 40: 2020 by The University of Auckland and is also an Fempowered 2020 winner as well.
10.‍ Linh Podetti – Outsourcing Angel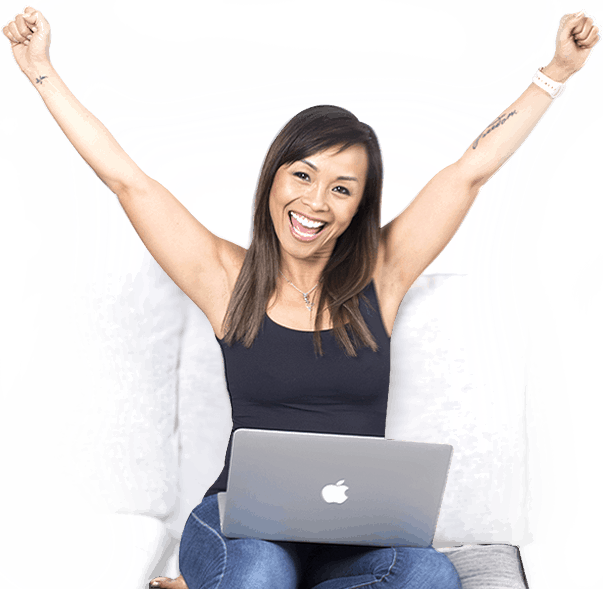 Descent: Vietnamese
Linh grew up in Vietnam and moved to Australia when she was 9 years old and went onto kick off Outsourcing Angel in 2015. Outsourcing Angel revolutionises the supply of Virtual Assistants on a casual or long-term basis.
If you need a Virtual Assistant with Outsourcing Angel you can obtain the services of a trained and professional Virtual Assistant as per your requirements without the need for training.
Outsourcing Angel also pledges to act ethically and provides a means of income for thousands of those working from home. Outsourcing Angel has always reinvested its profits under a charitable scope and wors towards ensuring the long term dreams of its Virtual Assistants are also looked into.
Linh was a winner of the '40 Under 40 Most Influential Asian-Australians' Awards.
11. Tim Fung – Airtasker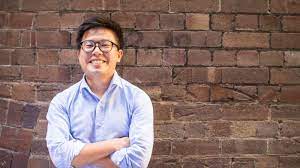 Descent: Hong Kong

Under the tagline 'Get More Done', Airtasker was Co-Founded by Tim in 2012 who is an alumnus of The University of New South Wales.
Today with over 4.3 million registered users Airtasker has transformed the gig economy by enabling over $1 billion in working opportunities and recently made its debut in the stock market with a valuation of $255 million
If you need a task done or need access to local service Airtasker is a community platform that connects people who need something done, with people who are looking to earn money and ready to work. Airtasker has numerous categories from plumbing to building websites.
12.‍ Fung Lam – New Aim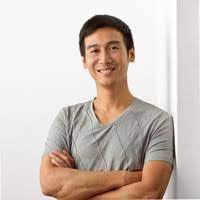 Descent: Chinese
From humble beginnings of building online stores as recent graduates, and then bulk-purchasing products and reselling them on eBay, Fung founded New Aim in 2005. Today New Aim employs over 300 people across China and Australia with an annual turnover of AUD$ 400 million.
A logistics expert New aim works alongside online stores and platforms and offers a comprehensive drop shipping service to Australian online retailers with over 30,000 daily transactions.
Today as an online wholesaler, retailer and drop-shipper, one of New Aim's Flagship products is DropshipZone, which supplies e-retailers with all the products and logistics they need on a wholesale basis.
Fung was a winner of the '40 Under 40 Most Influential Asian-Australians' Awards and also Young Entrepreneur of the Year 2019/2020. Fung was valued at $273 million in the 2020 Financial Review Young Rich List.
13. Sarah Liu – The Dream Collective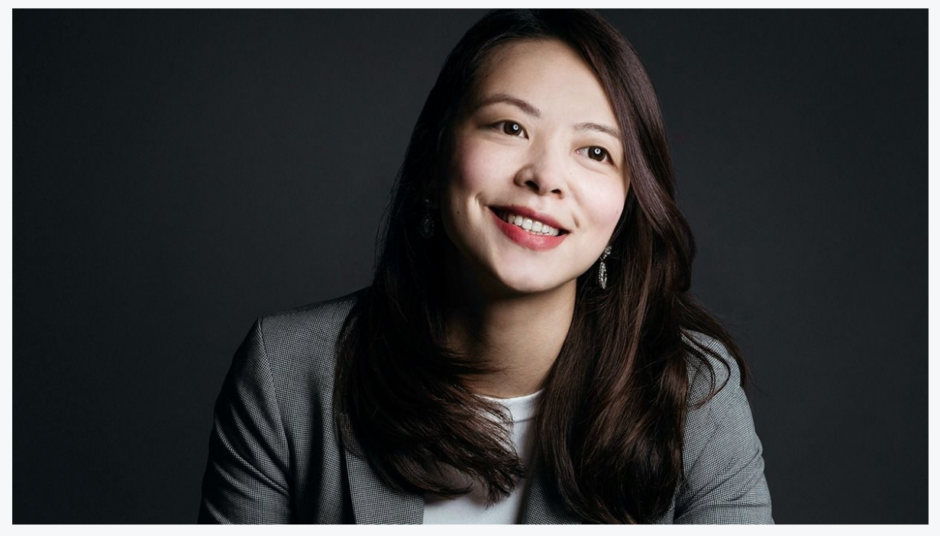 Descent: Taiwanese
On a mission to empower women, Sarah extended her passion project to found The Dream Collective in 2012. Today The Dream Collective has provided opportunities for thousands of professionals making it Australia's most influential network of high-calibre, young women.
Sarah is a passionate advocate for women in leadership and the targeted training and mentoring opportunities of The Dream Collective aims to transform diversity, corporate culture and the future of the way we work.
Sarah was a winner of the '40 Under 40 Most Influential Asian-Australians' Awards, an APAC advisor to the Japanese Prime Minister's Cabinet and has been on the judging panel for Forbes Awards.
14. William Taing – Beanstalk AgTech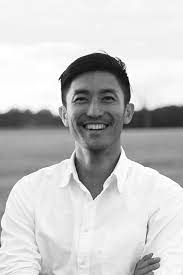 Descent: TBC
William always had a core focus around agriculture development, resource management, climate policy, and Asia relations.
In 2017 William was one of the Co-Founders of Beanstalk AgTech whose praiseworthy mission is to influence and build resilient, ethical, and responsible food production systems that feed people nutritiously and regenerate our planet.
BeanstalkTech is today focused on enabling emerging technologies and impactful business models in and around food production in Australia, South East Asia, and South Asia (in particular India, Singapore and the Greater Mekong region).
William was a winner of the '40 Under 40 Most Influential Asian-Australians' Awards.
15. Jeanette Cheah – The Hacker Exchange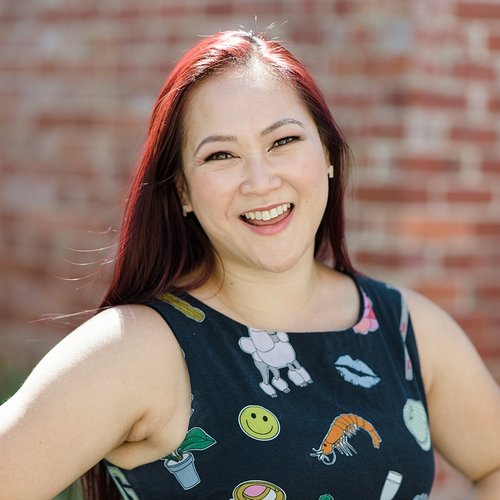 Descent: Hawaian
With a background in economics, sociology and marketing, Jeanette Cheah was born in Hawaii and raised in Australia.
In 2016 Jeanette Co-founded The Hacker Exchange that encourages and promotes students to develop global citizenship, entrepreneurship and innovation skills, and to embrace lifelong learning.
The Hacker Exchange offers immersive academic experiences that connects next-generation entrepreneurial leaders to startup founders, social activists and corporate innovators across different global innovation hubs.
The Hacker Exchange encourages students to develop global citizenship, entrepreneurship and innovation skills, and to embrace lifelong learning.
Jeanette was a winner of the '40 Under 40 Most Influential Asian-Australians' Awards, a 2019 Telstra Business Women's Award Finalist and is also Listed in Smart Company's 2018 International Women's Day Showcase.
16. Zion Ong – Alyka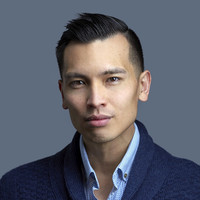 Descent: TBC
In 2006, combining his passions for business, marketing and technology, Zion started Alyka – a full-service data-driven marketing agency that witnessed growth of 854% over a 5 year period as the digital marketing space evolved at a rapid pace.
Alyka is a three time AFR Fast 100 Starter and Zion was a winner of the '40 Under 40 Most Influential Asian-Australians' Awards
17. Jane Lu – Showpo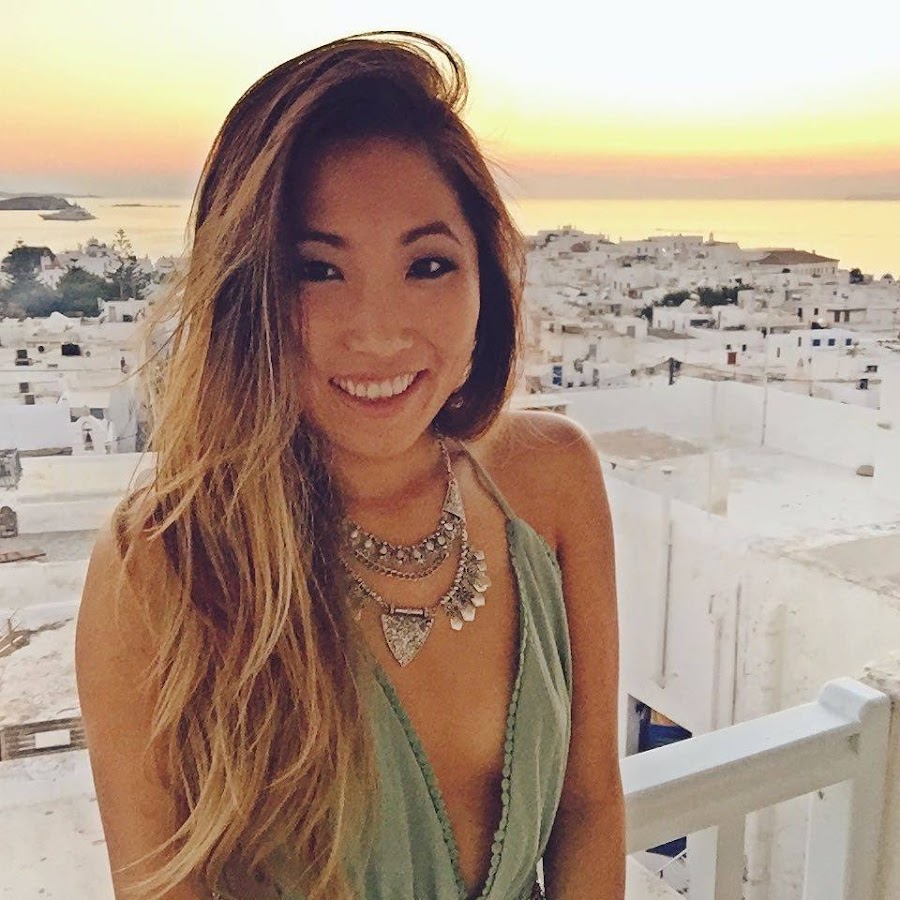 Descent: Chinese
From humble beginnings in her parent's garage, to a national fashion network, Jane founded Showpo in 2010 with a vision to 'be her go to place to shop'.
Today with​ over three million followers across all social media platforms and shipping to more than 120 countries, Showpo founded by Jane, with no real fashion retail experience, is a true Asian-Australian success story.
Jane credits most of her success to Showpo's social media strategy that has resulted in record revenues.
Final Word on Asian-Australian Entrepreneurs
There you have it! 17 game changing Asian-Australian Entrepreneurs Crushing it in 2023. If you are an aspiring Asian-Australian Entrepreneur then let these amazing stories provide you with a positive outlook for a successful future.