The consumption of Mobile Applications (Apps) is growing daily and so is the demand for Apps! For those who aspire to create successful mobile apps here are 17 insider secrets to give your App a running start.
In this blog post, the Best App Developers share their secrets in designing, creating, launching, marketing and monetizing successful Mobile Apps with 17 Secrets for a Successful App by Best App Developers.
What Makes a Great App Developer?
The Company Credentials
Reputed & Established
Development Experience
Capability and Capacity
Skills & Expertise
System and Processes
Facilities and Infrastructure
Scope and Deliverables
Safety & Security
Support & Maintenance
Here it is: Best App Developers Share 17 Secrets for a Successful App
Crack a Great Idea Open – The cornerstone of any successful Mobile App is your Big Idea. Debate, discuss, tweak and start from scratch if you have to in order to evolve a successful winning Mobile App Idea.
Figure out who is your Target Market – Consider and review exactly who your Mobile App is aimed at and attempt to better understand them using concepts such as Segmenting, Targeting and Positioning (STP).

App Owners must also discover what channels they can use to reach the desired target user, what are their expectations? will they be around in the longer term? how tech-savvy are their target users likely to be?
What exactly is the problem your Mobile App Solves – It is of critical importance to note that the most successful apps solve a specific problem and App Owners must seek to clearly define the problem their App will solve.

Uber solved the problem of getting a ride, Tinder solved the problem of getting a date and Netflix solved the problem of what to watch. Always remember to keep it simple, as a sense of simplicity provides the ultimate sophistication.
Choose the right Mobile App Developer to Build your Mobile App – Mobile App Development can be a complex task if you do not know what you are doing and in this regard, it's definitely advisable to work with an experienced and affordable Mobile App Developer.

Ask for references and past projects, decide if you are going to build a Hybrid or Native App, request a scope of work along with timelines and deliverables in order to ensure the completion of your Mobile App Development on time and within budget.

The Best App Developers will also guarantee your App's acceptance onto major App Stores and will guide you in this regard.
Plan, Plan, Plan! – Work alongside your Mobile App Developer to extensively and comprehensively map out, schedule and plan the stages of your Mobile App Development (Discovery, Planning, Design, Development, Release).
Nail the Design – Let's be honest here, for it to be successful, your Mobile App design needs to be unique, appealing and most importantly, intuitive. This is preached by the Best App Developers worldwide.

One easy way to nail the design is by hiring experienced and skilled App designers as part of your team.
User experience is supreme– In an era dominated by Mobile Apps, App Owners must pay premium focus on the User Experience and Journey. Just one simple frustrating hiccup here might lead to user abandonment of your mobile App, never to be seen again.

Test It & Fix It – One of the cardinal rules followed by the Best App Developers is to never rush an App to market. This may deal a devastating blow to your plans.

It is therefore of paramount importance to test the App, share the App with known parties, identify any and all bugs and errors and apply fixes providing users with full-functionality, exceeding performance and an overall great App User Experience and Journey.
Make it Work Offline – If it is at all possible, provide as many features as you can that be accessed and use without an internet connection. A majority of Gaming Apps allow this, with great results.

The more offline capability the more user interaction and engagement with added monetisation, retention and loyalty in the longer term.
Make it Personal – A standout feature of many successful Mobile Apps is the ability for the user to customise their experience.

From fonts and themes to icons and profiles, the Best App Developers allow ample room for users to make the App their own with personalisation.
Make it Shareable – Social media integration is a must for any Successful App. You need to make it be found easily, be accessed easily and most importantly shares with others easily.

This built-in virality can make or break your Mobile App as the more shares the more downloads, users and profitable monetisation.
On-Board Analytics – The Best App Developers include onboard Analytics within the App so they always know what's going on.

Analytics provide App owners with insights and answers so you know what is working, what is broken and what is not.
App Marketing – No Mobile App can be successful without App Marketing. The Best App Developers rely heavily on App Marketing to make the App a success.

App owners can do pre-launch marketing to build hype and then multi-channel marketing once the App is launched including leveraging the power of influencers. Don't forget App Store Optimization so your App is easily found on major App Stores.
Make it a Free Experience – If you have to pay to download your App then make sure the App you created has high market demand. Most Mobile App Owners follow a 'free to download' model that drives monetisation through in-app purchases.
Update It Regularly – The golden rule of continued Mobile App Success according to many of the Best App Developers is to regularly update your Mobile App with each new release improving the performance of the App and minimising bugs, errors and enhancing the safety of the device. If it works all the time, users will stay.
Follow the Metrics – Through results obtained from on-board analytics App owners can calculate elements such as the Rate of Retention, the conversion rate, the Average Revenue Per User and also the total number of active users.

Offer Kick-Ass Customer Support – If something goes wrong, successful Apps always have superior customer service channels that enable users to quickly register their issues and seek a solution. If users feel alone, abandoned and not recognised then it is likely that your App will not succeed.
6 Questions to ask your Mobile App Developer?
Can you build my App and make it work?
What experience do you have?
What infrastructure and resources do you possess?
Can you work to my timeline and budget?
What support and training do you offer?
What about updates and maintenance?
Success Checklist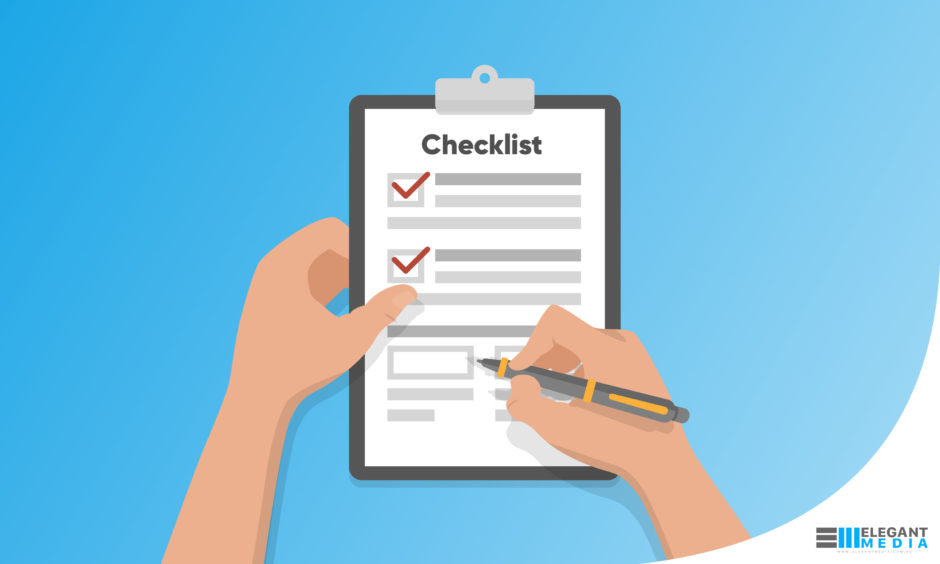 Shortlist Mobile App Developers
Analyse their development experience
Read Reviews and request testimonials
Agree on the Timelines, scope of work and Deliverables
Sign an agreement or contract
Build your App
Manage project communication effectively
Launch and monetize
Final word on Secrets for a Successful App
If you think you have a million-dollar Mobile App Idea, make sure to follow these 17 Secrets as shared by Best App Developers in order to design, create, launch, market and monetise, a successful Mobile App.