An Online Payment Gateway is a technology that facilitates the capture and transfer of payments made by Mobile Payment Gateways often in an e-commerce setting and then notifies the merchant or vendor of the payment's acceptance or decline.
In today's digital landscape where revenue generation opportunities from digital wallets are always just around the corner, having fully-functional and easy to use Mobile Payment Gateways can underpin the success and growth of your business objectives.

In this article, we talk about the Top 7 Mobile Payment Gateways & Online Payment Gateway given that payments are a critical element of the shopping experience, be it in store or online.
1) Stripe
2) Eway
3) Secure Pay
4) Safe2Pay
5) CommWeb
6) PayPal
7) WPay
Why do we Need Payment Gateways?
If your organization requires any form of online payments to be received and processed for any number of reasons from retail sales to fees, subscriptions, tickets or just about anything that involves exchanging a product or service for money, then you will need a payment gateway.
Payment gateways save you time and allows you to accept the widest range of payments, making checkout easy and a breeze.
With a heightened focus on online security and confidentiality, payment gateways have evolved significantly since 1996 when the first payment gateway was invented by Authorize.Net (now part of Visa Inc.) founder Jeff Knowles.
Different Types of Payment Gateways
Online Payment Gateway
This would be the most basic form of payment gateway for an organisation that functions directly via a website. Online Payment Gateways can only be accessed by visiting a website or through a web portal.
This can be done so through a range of mediums such as a desktop computer, mobile phone, tablet or laptop.
In today's era of cyber security most often when checking out using an Online Payment Gateway, customers will be guided to a separate temporary external landing page or a Hosted Payments Page (HPP) that employs an encrypted (secure) connection portal to process any payment.
Mobile Payment Gateways
Mobile Payment Gateways are specially designed to work well with Mobile Application Platforms (Mobile Apps). In essence they function very similarly to Online Payment Gateways but are designed to be ultra responsive to Mobile App systems, processes and technologies.
A Mobile Payment Gateway from the outset is optimised to work with many smart devices including phones and watches as well.
White Label Payment Gateway
With the increasing demand for in-app mobile payment gateways, financial institutions offer a white label payment gateway that can be fully branded by the customer as their own, offering many advantages to the customer experience and journey.
1. Stripe – Online Payment Gateway / Mobile Payment Gateways
Founded in 2011, Stripe is dubbed 'the most valuable private fintech company in the world' with a recent funding round valuing the Company at USD 95 Billion!
Stripe is an online payment processing software provider, ideally for larger corporations, that also develops application programming interfaces (APIs) for a variety of websites, mobile applications and e-commerce platforms.
One of the clear advantages of using Stripe as an Online Payment Gateway is its easy compatibility across a diverse combination of development platforms.
With millions of dedicated users, Stripe is a global market leader in Payment Service Provision with a full stack of products and services that can be easily scaled with customization.
1.96 million active websites use Stripe.

BuiltWith data
2. Eway – Online Payment Gateway / Mobile Payment Gateways
Established in 1998, Eway is an online payment solution provider that is today owned by Global Payments Inc.
Eway is popular with merchants as it offers more than 250 add ons across a wide selection of e-commerce platforms, covering the gamut of payment solutions from CRM and billing to e-commerce, shopping carts and more.
Each of these add one provide customisation, security and process improvements that drive the merchant's business operation.
310 payments experts, delivering payment solutions for more than 28,000 merchants, across five countries.

Eway Website
3. SecurePay – Online Payment Gateway / Mobile Payment Gateways
SecurePay is an online payment gateway provider launched in 1999 and subsequently acquired by Australia Post in 2010.
Today SecurePay offers an all-in-one online payment solution, SecurePay Online Payments and also customizable stand-alone payment gateways for a number of platforms.
SecurePay is trusted by over 90,000 Australian businesses.

SecurePay Website
4. Safe2Pay – Online Payment Gateway / Mobile Payment Gateways
Safe2Pay is an online payments solution provider that utilizes a patented dynamic token technology that works well in unison with multiple platforms and devices.
Founded in 2000, today Safe2Pay deploys its own EFTPOS (Electronic Funds Transfer at Point Of Sale) Terminals, token based Payment Gateways and Mobile E-Wallets.
Tokenized Payments are when a proxy card number is used instead of the user's actual card details. This radically reduces any chance of card fraud taking place as a tokenized card number only works when it reaches its final destination.
Safe2Pay is 100% Australian owned and takes pride in helping and supporting other Australian businesses.

Safe2Pay Website
5. CommWeb – Online Payment Gateway / Mobile Payment Gateways
Backed by the by the Commonwealth Bank of Australia CommWeb presents a complete online payment gateway solution that offers safe and secure payment processing with easy collaboration across a number of major e-commerce platforms.
CommWeb also partners with BigCommerce to create and power online stores for all types of businesses and its CommBank Simplify product is suited for businesses who need a simple online shopping cart.
If you have an existing business, BPOINT is the easy way to add an online payment option to your business.
"Digital wallet transactions increased by 106 per cent between December 2019 and December 2020."

CommWeb Website
6. PayPal – Online Payment Gateway / Mobile Payment Gateways
The first version of the PayPal electronic payments system was launched in 1998.
Today PayPal is one of the undisputed leaders in online payment solutions available in 202 countries across a variety of languages and global currencies.
"PayPal was found to be the second most trusted brand globally in 2021"

Morning Consult
7. WPay – Online Payment Gateway / Mobile Payment Gateways
Launched in 2021 Wpay is part of Woolworths, one of Australia's largest retail groups, aimed at helping external retailers deliver powerful customer payment experiences.
WPay offers POS terminals, analytics, gift card support, fraud management and fund settlement solutions for all types of business operations that involve online payment gateways.
"Woolworths is the fifth largest processor of card payments in Australia settling an annual value of more than $50 billion payments across more than 1.3 billion transactions."

Wpay Website
How do you Choose the Right Payment Gateway?
Having an easy to use, legitimate and credible payment portal that is fully responsive and agile, ensures efficient sales and revenue generation.
When selecting a Online Payment Gateway you should take into account the below factors:
Integration with Existing Payment systems/ platforms
Speed of Payment Settlement
Available Languages, Regions and Currencies
Transaction Fees and other costs including Monthly Subscription Fees
Technical Support and Know-How
Cyber Security Readiness
Future Maintenance and updates
For larger business organisations Stripe would be the best to choose given its ability to scale up and for small to medium sized business organisations we would recommend PayPal for its easy to integrate technology solutions.
Future of Payment Gateways
Online Payment Gateways of the future will integrate loyalty programmes, direct marketing platforms, gift card options and CRM modules in order to ensure their continued relevance and applicability along the e-commerce value chain.
Success Checklist Questions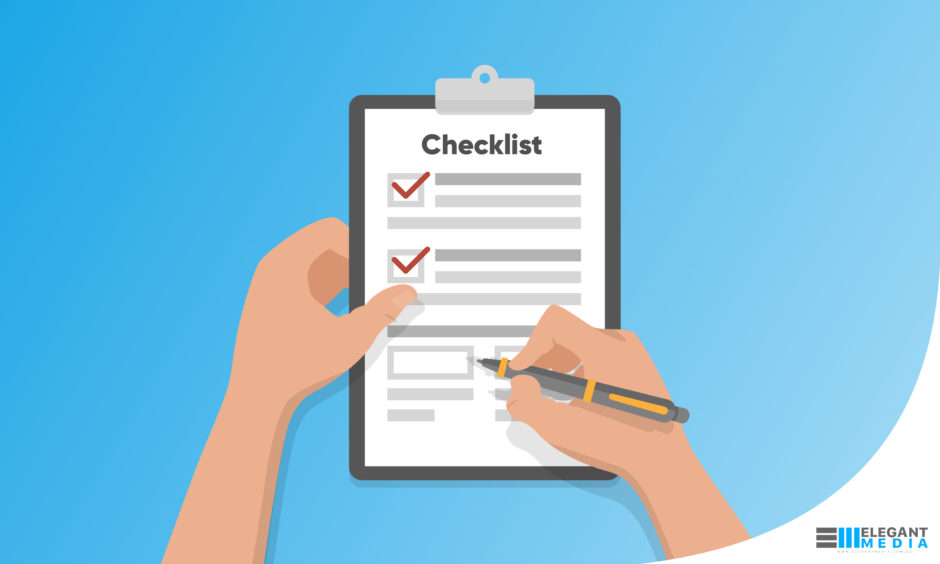 Is it Safe & Secure
Will it fit existing Digital Infrastructure
Is it Responsive, Recognised and Widely Accepted
Is it Affordable
Does it Work
Conclusion
From a small business to large business organisations, an Online Payment Gateway or Mobile Payment Gateways are an indispensable method to make payments simple, secure and seamless.
Online Payment Gateway provides retailers the ability to securely accept payments online offering a multitude of payment options making e-commerce simple, cost-effective and profitable.
If you are considering Mobile Payment Gateways, make sure to choose an Affordable and Experienced Mobile App Developer to leverage the maximum potential of your Mobile App Idea.