Even though App stores are flooded with different applications, Apps are only getting started. The correct execution of a good mobile App idea can easily make you a profitable App entrepreneur and possibly even a millionaire.
The App markets, both Android and iOS, are blowing up; with new ideas and innovative apps making waves every day. The mobile app economy was worth $53 billion in 2012 and is tipped to be worth $6.3 trillion in 2021. There's a lot of money to be made in investing in this market.
All Great Apps start with that one great idea; and since we at Elegant Media live and breathe Apps, we have curated for you an exclusive list of 50 untapped mobile App ideas that are waiting to be made in 2024!

The App ideas are divided into the following ten categories:
Finance management App ideas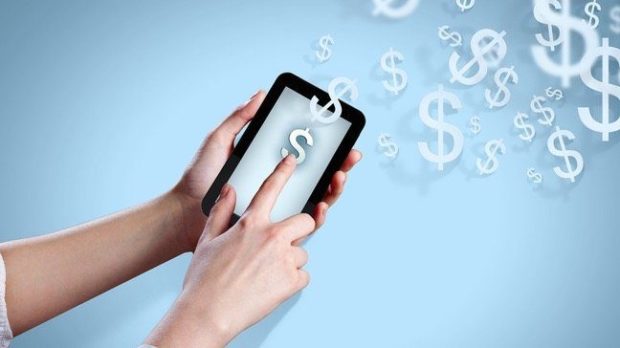 1. WalletMate App
How often do friendships and relationships get damaged due to finances, very often, is the answer. Imagine an App that helps us all avoid those awkward moments when it's time to split bills between friends and family and helps us manage our joint finances better.
A virtual wallet that helps you plan your finances with your partner, roommates or colleagues. Helps you split costs and set a budget for common expenses each month. Great idea right? We know, and it's all yours!
2. Bill Management mobile App
It is unlikely that all these bills will ever stop coming and even more unlikely that we will start remembering all those due dates. Hence, imagine an App, a one-stop-shop for managing all our bills and due dates. All the bills uploaded and linked to the App and paid before the due date or whenever we decide they should be paid.
3. Web shopping Limit
Add to Cart! One-click, so easy right? With online shopping becoming so easy and hassle-free, it's no wonder we end up spending way more than we planned for.
Imagine an App that monitors your online purchases and sends you a warning when you've gone over your monthly budget. How easy will this make it to stay within your budget? Exactly, let's do this!

Mobile App ideas for Pets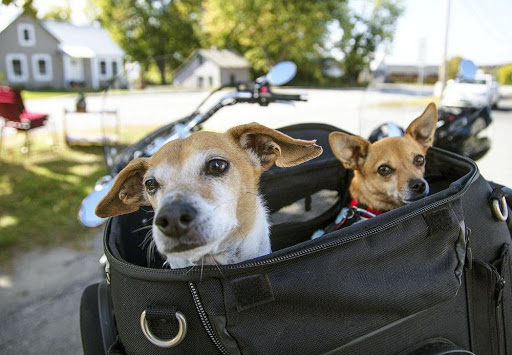 4. Pet Vet
An app that records and tracks all your pet medical appointments, vaccination dates and medical reports. A handy tool to keep on top of your pet's medical needs. Breed-specific tips and tricks to maximize your pet's potential and meet all its needs in a holistic manner. Every pet owner's new best friend- Pet Vet.
5. Pet dating app
A dating app for your pet! A cool idea for pet lovers to connect with other pet lovers in the city, find your doggo, the best match ever! Can also suggest pet-friendly venues to plan that perfect date. Brilliant right?
6. Petstyler
A styling app for your pet, upload photographs of your pet and try different costumes, accessories and hairstyles on them. Add fun backgrounds and Share with close family and friends.
7. Pet Walkie talkie mobile App
Have two devices at your disposal, this app lets you pair the two and use one as a surveillance device. Remote control the camera and keep an eye on your pet alone at home or maybe sing to your plants; the possibilities are endless.
Health and fitness App ideas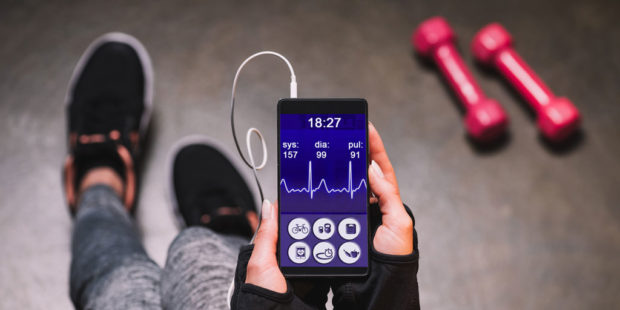 Also check out this fitness App made by the award-winning team at Elegant Media: Heels Down Fitness. A fitness App with a twist!
8. I-Med
Ever missed your medications or have been worried about your mother's prescriptions? Introducing a medical App for the family. An app that manages all your family's prescriptions, reports and health information under one account.
The option to have multiple users on the same account will ensure there is no confusion, and you can ensure the family is being taken care of.
9. Pill Popper
Do you keep forgetting to take your vitamins? Never forget essential medication ever; let this app help you remember. Just input your dosages and timings for the medications, and the app will beep and remind you every time.
10. Online Support Groups
If pandemic has taught us anything, it has taught us the importance of social support and the importance of mental health. Imagine an App where you can search for online support groups. The App could also help you connect with support groups in your area for those times when you need to be around people.
11. Panic Room
You're having a panic attack? Let this simple app guide you back to a calm state of mind. Simple guided exercises, techniques and interactive games designed to calm the mind and gently soothe those nerves.

Travel and navigation mobile App ideas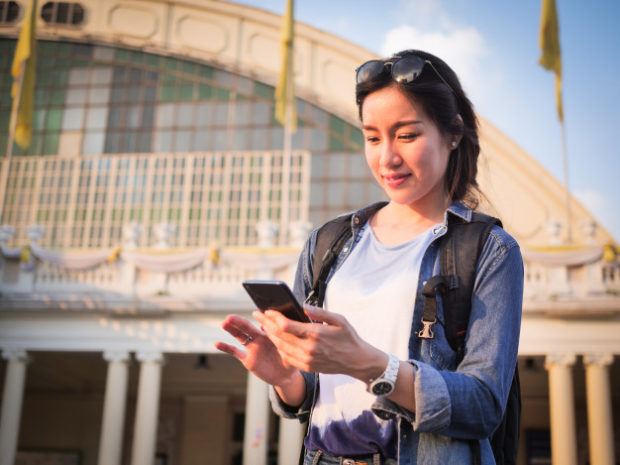 12. Wifinder
An app that scans a neighbourhood and locates all free wifi spots in the vicinity. A great travel app for finding those free to use wifi spots.
13. Road Trip App
So you're going on a road trip and want to take in all the recommended scenic spots on the route? While Google Maps tell you about some spots, it misses out on the most important ones.
Imagine an App that is built for road trips. It can help users plan, store and navigate trips from point A to point B, with user sourced scenic spots en-route. The perfect road trip companion.
14. Parkingpal
An app that geolocates you and recommends available parking spots near your location. Maybe even tell you the cost so that you know how much you will end up spending. Cuts the hassle of finding that sweet spot that fits your budget!
15. Public Convenience Finder
An app that recommends the closest public convenience. Water stations, toilets and other such public facilities and pharmacies. Very handy when on the road and in emergencies.
Personal Grooming App Ideas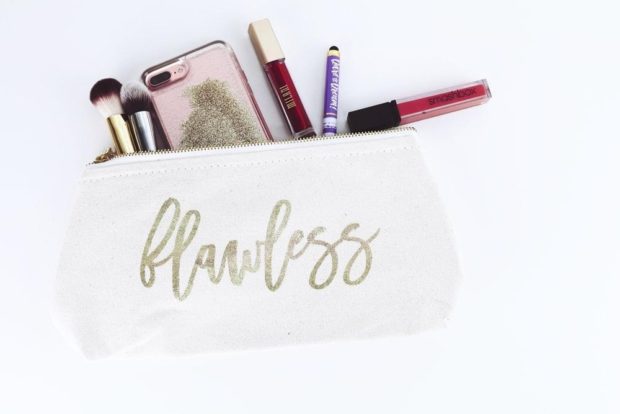 16. Hair cut
An app that analyses the profile of the users face through photographs and suggests the best haircut and hair colour suited to that face type and skin tone. An augmented reality camera app also allows users to try the haircuts on.
17. Style Search
Users can upload a full-body photo from 4 different angles, input their body measurements ( bust/waist/hip/weight/height etc.) and let the app decide which style of clothing; cut, colour and pattern types suit the user's body frame the best.
The App can also have expert advice and styling tips from fashion stylists suited for the different body types. Add in a service that connects you to online stores that carry the suggested items, and you've got gold.
18. Skincare App
An app that lets users upload a photograph of their skin, with specific data such as, age, weight, common skin problems faced and get customized skincare advice from leading dermatologists in the area, with an option to purchase the suggested products online.
19. Inked
Been planning to get a tattoo but too chicken to do it? This app is the answer. Browse hundreds of tattoo designs by real tattoo artists, or users can upload their own with a photograph to preview how it would look on them. Scale and place to see how it looks!
E-Commerce App ideas that work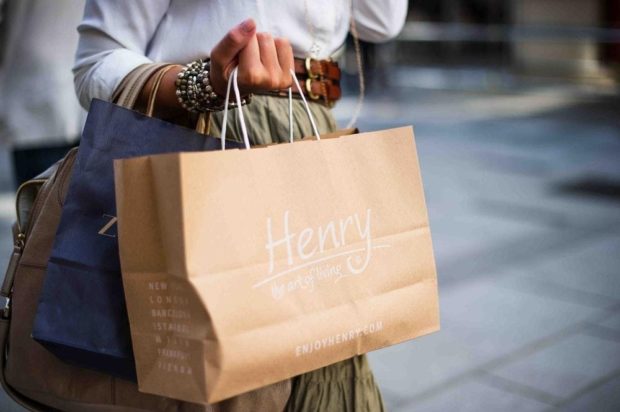 20. Mall Crawl
How easy is it to get lost in Malls, right? They keep getting bigger with amazing stores popping up all over them. Only if we had a mall navigation and directory App. The App will allow users to navigate malls, book appointments, reserve tables and also see the latest sales in the newest stores.
21. Social Media Mall App
A platform that Integrates with the users existing social media accounts and lets users post preloved or new products for sale with other users in the Mall. Buy and sell without stranger anxiety!
22. Snap and Search Shopping App
So, you saw these darling red sandals on the subway and don't know where to buy them from? Just take a photograph and upload. The app searches online shopping websites and compares the search results closest to the photograph uploaded. I know, brilliant!
23. Online Garage sale
As they say, one person's trash is another person's treasure. List your garage sale items on this app and let other users purchase them online. You can also host online garage sales or perhaps get information about garage sales in your area.
24. Brand tracker
So, you LOVE Zimmerman! And 51 other brands! But can't buy them the full price?
Let this app help you track your chosen brands online and offline and notify you when the best sales and offers are on.
Events and Entertainment App ideas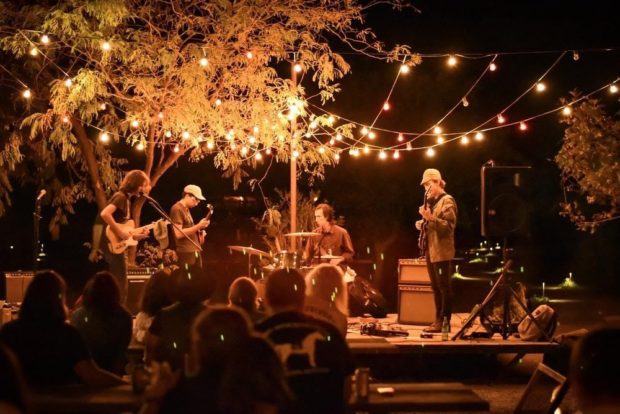 25. Free Events
An app that collates all the free to public events happening around your neighbourhood. Museum Nights, café openings, Yoga days, all events that are free to attend and are happening right now!
Want to turn this idea or any other of these ideas into reality? Book a FREE consultation with the award-winning App development team at Elegant Media.
26. Museum Mate
An app that lets users navigate through museums, with interactive maps and regularly updated information for museum-goers. With regularly updated Important information such as seasonal exhibits, museum passes, special talks/events, and even e-tickets.
27. Ladies Nite
Oh, yes, it's Ladies' Night
And the feeling's, right?
Planning a special girl's night out? Looking for the best deal for you and your besties?
This app does just that, it collates and displays all the different lady's night offers across the various bars and clubs in your city. You can call and book a place too!
28. Netflix Rater
Looking for your next best watch and don't know where to start. This app lets users' rate and review Netflix shows and other such online streaming content. Connect with social media, and users can see what their friends liked best.
29. Hobby Classes
Been meaning to paint your version of the Mona Lisa? that block of marble just lying there waiting to be the next David? Oh, but how to start? This app lists all the hobby classes with relevant information in your city. Find classes that work for you, in your time, in your neighbourhood and on your budget.
Social Media App ideas that work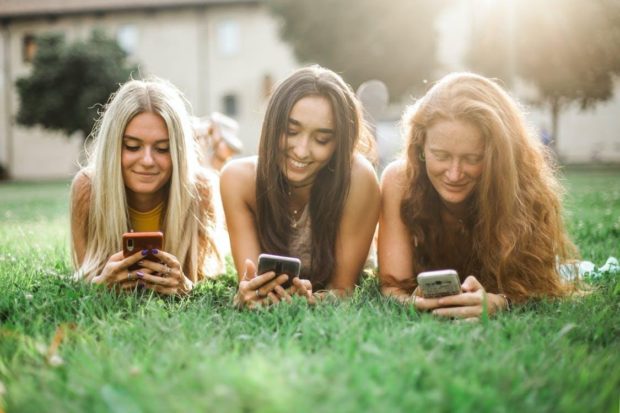 30. Party Planner App
Planning a great party is hard work and pretty time-consuming!
How about a nifty app for the party animals, it helps users invite people from their contact list with personal messages and allows users to manage their party lists. Additional services like Décor idea, Menu inspirations and even geolocates possible party venues around your neighbourhood; the possibilities are endless.
31. Virtual Pen pal
An old school chat portal allowing you to send virtual postcards to members around the world. Revisit your childhood and the excitement of penpals!
32. Recipe Exchange
A no-fuss App that lets users Create an online recipe scrapbook, download recipes from the internet and save as pdfs into an ebook. Users can edit and add to recipes as one would in a real book. Users can Exchange favourite recipes with their friends and family.
33. Goal sharing community mobile App
Don't just set goals but also connect with people that share the same goals and resolutions as you. Come together as a community to inspire and motivate each other and get shit done!
34. Rate your friends' App
Anonymously rate and review your friends on social media. Assigning stats against their personality traits such as humour, kindness etc., leave stickers, gifs and testimonials on their profiles.
Mobile App ideas for creative work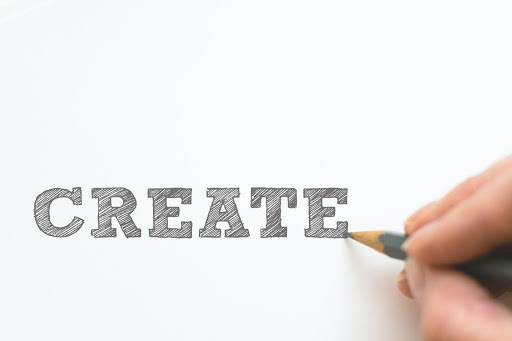 35. Word scan
A real-time scanner that scans words to find their meaning online. Fast, easy and great learning tool for children. Add augmented reality to this App, and things can get much more fun with the App projecting images associated with that word.
36. Poempal
An app for burgeoning writers that are looking to gear up their rhyming game. Finds words that perfectly rhyme, to make your poems pop.
37. Doodlepic
A simple app that allows users to doodle and write on photographs, using their fingers, or stylus and post to social media or share with their contacts.
38. Mixtape
Miss making mixed tapes for that special someone? This app lets users send full songs or small cropped versions of their favourite bits to friends and family as messages.
39. Collage maker
You don't need to spend on expensive art apps to make simple collages anymore. A simple app that lets users create quirky collages from free images on the internet. Equipped with simple editing tools such as cut, copy, paste, scale and text etc. Users can make artsy collages in minutes and share over social media.
Productivity App ideas that work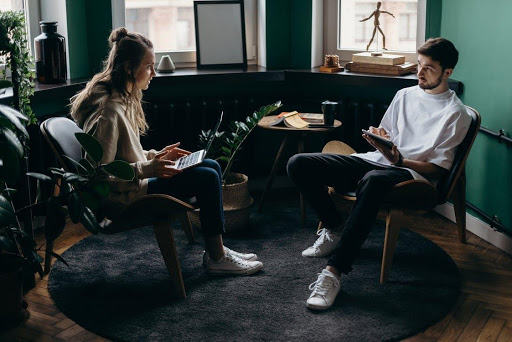 40. Webinar App
With 2020 panning out the way it did pan out, webinars turned out to be quite the saviours. Imagine an app that informs and links to all free to everyone webinars across the globe. A great learning and networking opportunity at your fingertips
41. Findurcontractor
Building something can be an exhausting process, be it a new table for the living room or that shed in the yard. This app lets you upload a picture of your desired final project, along with a suitable description, dimensions, specifications and timelines. Contractors and builders around your city can contact you and quote for the project, helping you zero down on that perfect contractor.
42. OddJobs
An app that lets users post and respond to paid odd jobs posted in their city. Babysitting positions, house sitting, dog walking etc.
43. Crazy Lazy Alarm Clock
Not your boring old regular alarm clock, with the same alarm tone you snooze every morning. This alarm clock app surprises you with a random sound each morning. You'll never know what it's going to play next.
44. Infographics app
Want nifty pie diagrams for your report or a zany bar graph? Powerpoint graphics not adding the oomph value to your presentations. Let this App design cool interesting graphics for your presentations. Just feed in the relevant data and sit back and wait for it to do all the work for you.
Some more great App ideas!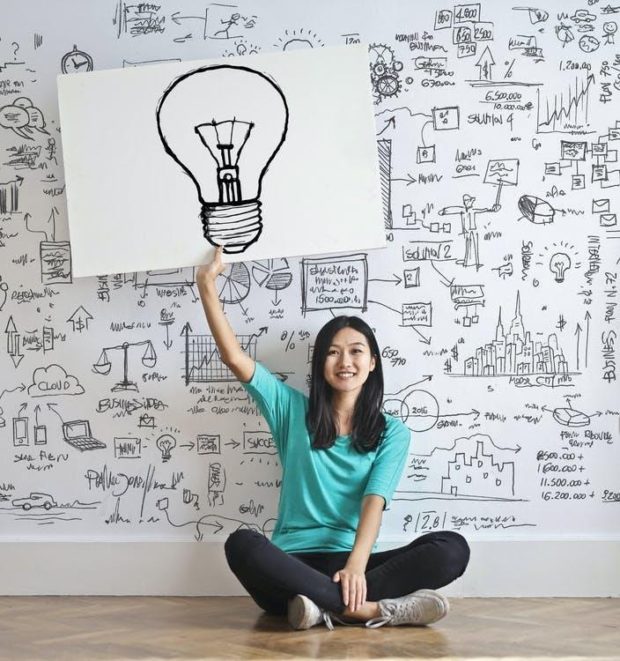 45. Findyourdoppleganger
Upload your picture and let the app search through millions of faces online, to find your virtual twin!
46. Charity App
An app to help you donate this holiday season. A directory of charities and other such organizations, that accept donations, in cash or kind. Online payment systems, streamline the process making it easier to donate for you and friends you can share a link with. It can also include tools to check exactly what happened to the money you just donated.
47. Crime Alert
An app that lets users report criminal activities in their neighbourhood in real-time and also alert if wanted criminals have been spotted in the neighbourhood. Neighbourhood watch goes online!
48. FirstAid
An app that guides you through first aid emergencies in real-time through the use of videos and animations. Also connects you with nearest emergency services and pharmacies.
49. Tune torture
Can't get that damn song out of your head? Shazam won't let you hum that tune? Sing and record that tune stuck in your head, Upload and let the people of the internet tell you which damn song it could be. You may also discover other great songs too this way.
50. No Bad News App
Is the negativity around the world getting you down? The news making it worse?
This app curates all the positive news stories, feel-good tales from around the world and shares them with you! No bad news on this App.
Get, set and execute that App idea
A great idea is just that, just another great idea. What made the founders of Apps like Uber, Airbnb and WhatsApp special was not the idea; it was the application. They did not spend years mulling over an idea, they executed. Remember, people thought Airbnb was a silly idea at first – until the company got valued at $30 billion.
Contact us now and book a FREE consultation with an experienced App consultant. We will give you a detailed breakdown of the cost estimate, the time it will take to build the App and how you can generate revenue from your App idea.