Heels Down Fitness
Heels Down Fitness is an equestrian fitness and lifestyle program here to help you get fit- sweat- kick goals- learn life hacks from both the fitness and equestrian world combined- and of course love life! This equestrian wellness and fitness app is designed for all riders and non-riders to understand their muscles and body's amazing abilities out of the saddle to have the best connection with your horse when back in the saddle. With more riders joining every day, Heels Down Fitness is more than just a fitness App; it is now a community that horse riders can reach out to for extra support and encouragement, life hacks, support for riding and fitness.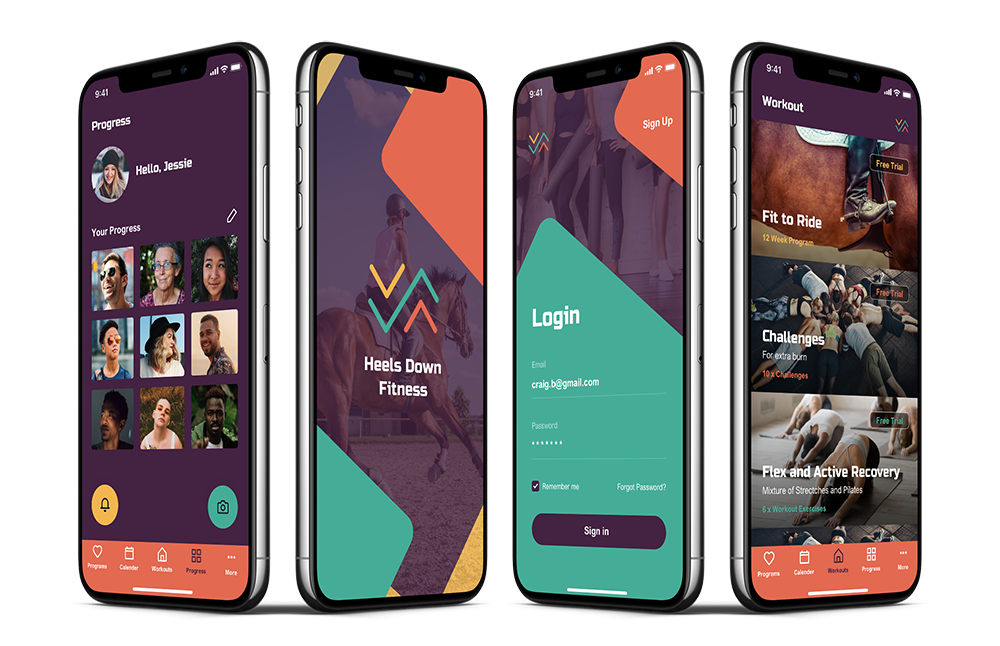 "I couldn't recommend this team enough. I had an idea but as a start-up, I was turned away or laughed at by many developers – Elegant Media took me on board, had a team of excited developers and account managers to assist me and transformed my concept into an A Grade working app. Adi and Shubh assisted me through my stressful times and were there for my every txt email and call. The whole team has made me feel welcomed and supported"
Ashla Magill Founder Heels Downs Fitness.
The App is now available on Android as well. As the world recovers from Covid, the App is bound to see a further upsurge in users around the world. If you know anyone who enjoys horse riding, then go ahead and share the App with them. Download and use it yourself, play around with its functionalities, and if you like the App then please leave a review.
App Features