Can ChatGPT be integrated into mobile Apps?
Yes, ChatGPT can be integrated into mobile apps through an API (Application Programming Interface) provided by OpenAI.
This API allows developers to send text prompts to ChatGPT and receive responses in real-time. This API allows developers to access the capabilities of the language model and integrate it into their own applications.
ChatGPT can be applied to a diverse number of mobile applications such as customer service chatbots and virtual assistants in order to create a more engaging and meaningful experience for users.
Integrating ChatGPT involves certain costs according to the number of prompts received but our AI Experts will handle all the technicalities of the integration, so you can rest easy.
Integrating Chat GPT is only the start. Our AI team will ensure your software or Application has the best AI capabilities in order to provide a rich user experience that adds value and drives efficiency.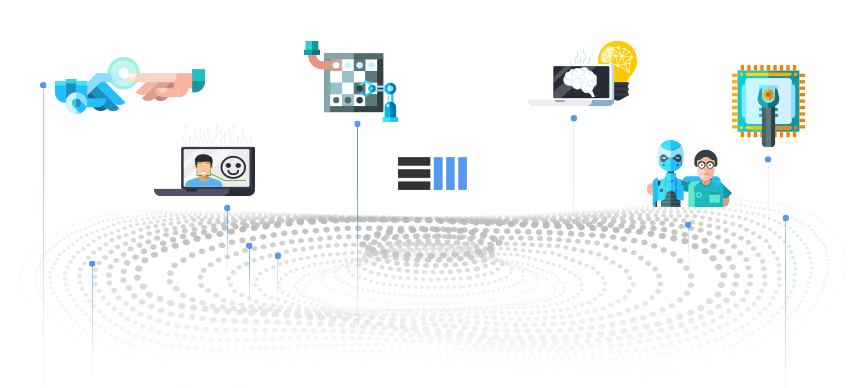 How Elegant Media uses AI
Personalization
AI can be used to personalize the user experience by analyzing user behaviour and preferences to provide relevant content and recommendations.
Image and Voice Recognition
Elegant Media uses AI to implement image and voice recognition capabilities in our apps, allowing users to interact and engage with the app using natural language and visual cues.
Predictive Analytics
App owners can now use AI to analyze data and predict user behaviour, allowing for more accurate and targeted marketing and advertising.
Natural Language Processing
AI-powered natural language processing can be used to create more intuitive and conversational interfaces, making mobile apps easier and more enjoyable to use.
Virtual Assistants
Elegant Media integrates AI-powered virtual assistants into apps, allowing users to receive personalized assistance and perform designated tasks on their behalf.
Fraud Detection and Security
App owners can use AI to detect and prevent security threats in real-time, providing enhanced security for app users.
AI offers mobile app owners a range of exciting possibilities to improve the functionality and user experience of their apps. By leveraging AI technologies, Elegant Media creates personalized, intuitive, and engaging apps that meet the needs and preferences of the target users.