If you are a small business or startup enterprise owner, then Small Business Grants NSW will definitely be of interest to you. A small business grant can help small businesses overcome the negative stages of any economic cycle and push forward in realizing their goals.
In this article on Small Business Grants NSW, we break down everything you need to know about obtaining Small Business Grants in NSW including how you can qualify, how to apply and how to successfully secure a NSW Small Business Startup Grant.
Table of Contents
NSW – Australia's Startup Capital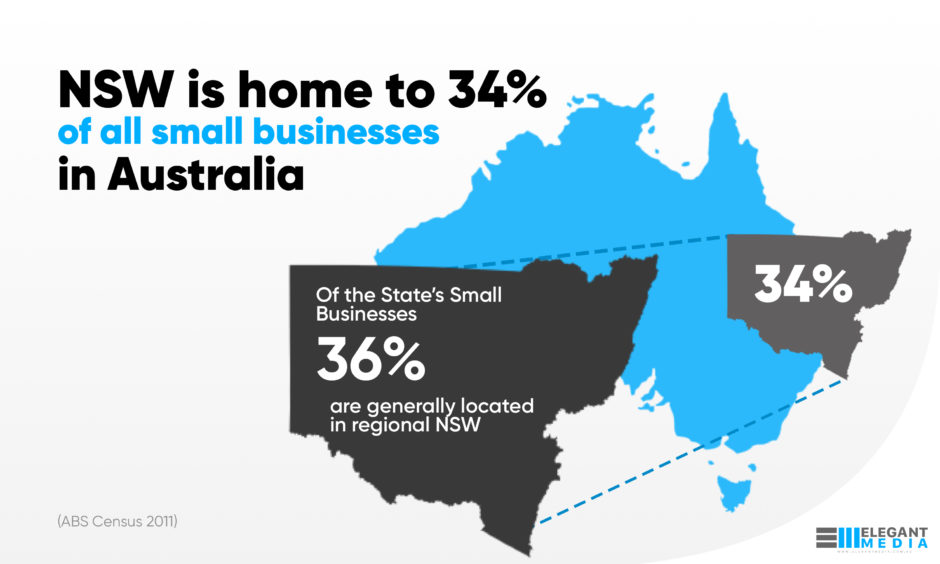 Given the status of New South Wales as Australia's Startup Capital, the NSW State Government has made several forms of Small Business Startup Grants NSW available to help entrepreneurs get their ideas off the ground and onto the next phase of development.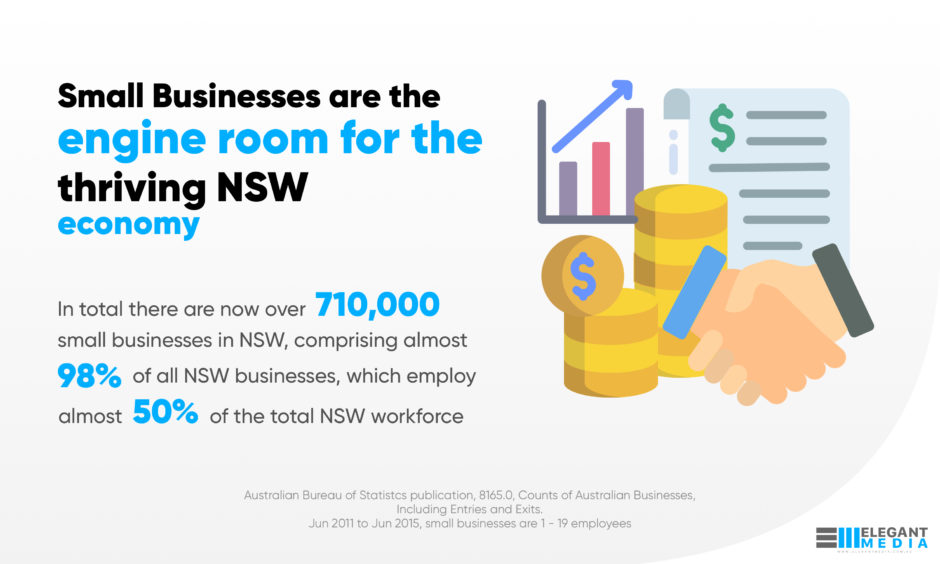 NSW has proven itself as an extremely supportive state for entrepreneurs with facilities like the Sydney Startup Hub and in addition, certain allowances such as Travel Grants are offered to certain grantees so that they can travel to and from innovation centres.
Jobs for NSW
The Jobs for NSW Agency is a dynamic and innovative private-sector led, government-backed agency, that administers Small Business Grants NSW. Jobs for NSW supports projects through various stages from incubation to final market launch with the benefit of its grant schemes.
What is a Small Business?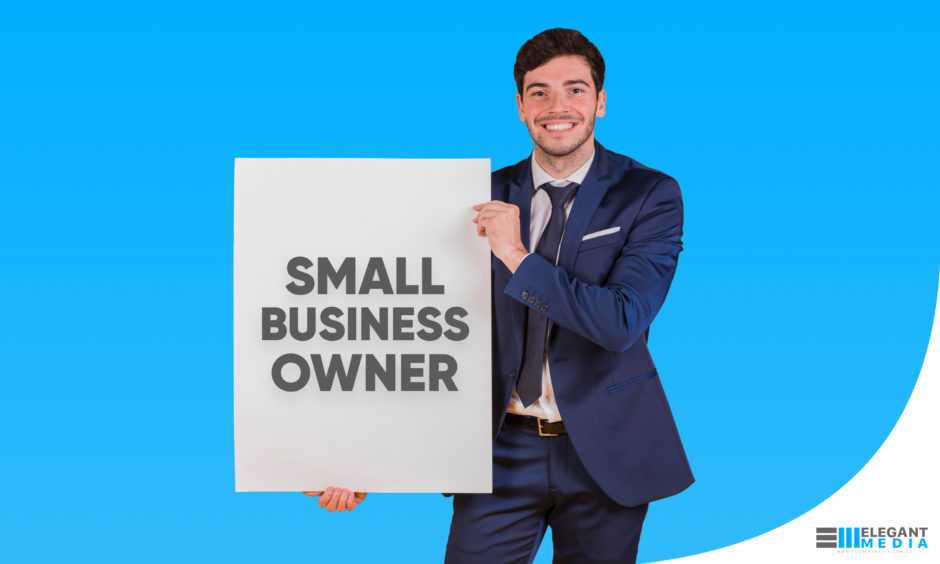 According to The Australian Bureau of Statistics, a business that employs fewer than 20 people can be defined as a 'Small Business" in Australia. Within this definition, there are Three Categories of Small Businesses:
Non-Employing Businesses – Those having sole proprietorships or partnerships but without employees

Micro-Businesses – Those employing between 1 and 4 people

Other Small Businesses – Those employing between 5 and 19 people
A majority of small businesses will have the following characteristics across their organisation, leadership and management:
An Independent approach to ownership and operations

The Principle decisions are taken by the owners/managers

Closely controlled by the same owners/managers who commonly contribute most, if not all of the operating capital
Another perspective on the definition of what is a Small Business is from The Australian Taxation Office that considers a Small Business Entity as "an individual, partnership, company or trust that is carrying on a business and has less than two million Australian Dollars in aggregated turnover."
What are Small Business Grants NSW?
For existing small businesses, a Small Business Grant is a set amount of investment that will help a small business achieve a predefined objective. One of the key benefits of a small business grant (think of it as seed money) is that in most circumstances it does not need to be paid back.
One common pre-condition of small business grants amongst many others is that generally, small business owners need to be able to prove that they can achieve a specific goal prior to being awarded a grant.
Small business grants are awarded on a national basis by the Government of Australia, on a federal basis, a state basis and even on a county basis as well for localized grants.
Many digital entrepreneurs and small business owners with little cash available for growth or expansion may be attracted to Small Business Grants especially as there is no equity stake to be offered and it does not need to be usually paid back. In essence, a majority of small business grants NSW target existing business entities that have a clearly laid out plan with regard to regular business activities such as expansion, training, research and development, importing and or even exporting as well.
Different types of Small Business Grants
Direct Grants – Specific Amount to achieve a pre-defined business goal however most likely will require the recipient to match the amount of money put forward by the grant. If you can't contribute 50% to the cost of the project costs your application may be screened further.

Tax Incentives – Rebates, offsets or discounts from certain national, federal or state, taxes or levies.

Wage Subsidies – Provides a financial incentive for businesses to employ certain people based on age or ethnicity or locality etc.
Small Business Grants NSW
There are two main small business grants provided by NSW State, namely the Minimum Viable Product (MVP) grant and the Building Partnership Grant. Below we explore each of them further:
Minimum Viable Product Small Business Grants NSW
Small Business Grants NSW are offered to "pre-revenue technology startups to help them engage with a potential business customer or channel to market, to achieve market validation and first sale."
In summary, this means that your proposed project must result in either revenue from your service or product or a point where feedback indicates the MVP is inadequate for the planned business model.
NSW MVP Grants offer to match the approved project costs by providing up to 50%, with a maximum of AU$ 25,000/-
closing_cta type=4 title="Ready to create a MVP Mobile App" message="We can support you to obtain a MVP Grant" button="Get in Touch and let's Seal the Deal!"]
Certain grants can include a Regional Startup Grant (allowance) as well as up to AU$ 2,000/- to cover travel (to and from) regional innovation centres such as the Sydney Startup Hub.
Eligibility for NSW Minimum Viable Product (MVP) Grants
If you are a Small Business that is classified as a pre-revenue technology startup and you are presently working through the stages of ideation, discovery and validation, then you may be eligible for this grant for the development of Scalable Technology Solutions. Applicants must:
Have an ABN registered in NSW and be based in NSW
The business entity must be at pre-revenue stage
The business entity should have a completed proof of concept (such as customer interviews, surveys, or focus group results)
Have a potential business customer (B2B) or a clear business channel to market (B2C)
Have a solution that can be directed to multiple customers at scale
Hold IP or the rights to commercialise the solution
Demonstrate that 80% of development costs will occur within the State of NSW
Demonstrate adequate matched funding of 50% has been secured for the project
NSW Minimum Viable Product (MVP) Grant Assessment Criteria
The NSW Minimum Viable Product (MVP) Grant will weigh your application against four main criteria:
1. Economic Benefits to the State of NSW
2. Level of Innovation within your product, service or idea
3. Strength of the proposed Business Model
4. Benefits for the particular industry segment
Building Partnerships Small Business Grants NSW
The NSW Building Partnership Grant Scheme is targeted at "startups or SMEs that have an innovative solution that addresses a market gap or opportunity and the collaboration of a consortium of partners."
In summary, this means that applicants can obtain funding to help and support projects that address a gap in the present market or provide a novel opportunity as a solution in collaboration with other partners.
This grant can help revenue-generating startups and small to medium enterprises with a golden opportunity to expand an innovative product or solution, acquire a major client, build up at scale or even gain access to new markets. NSW Building Partnership Grants offer to match the approved project costs by providing up to 35%, with a maximum of AU$ 100,000/-
Project Costs in this instance, can be further defined as:
Further Developing a Product and/or Solution

Progressing early-stage Commercialisation i.e. Product Training or Product Testing

Acquiring and Retaining Talent
Eligibility for Building Partnerships Small Business Grants NSW
If you are a revenue-generating startup or small to medium enterprise then you may be eligible for this grant to scale or grow by acquiring a key customer or channel to market. Applicants must:
Be post revenue
Have solution that is classified as innovative with the ability to scale up in order to meet the demand of multiple customers
Be able to deliver within 12 months
Demonstrate a consortium of partners who derive benefits from the proposed project
Have a Australian Business Number (NSW) and be registered for Goods and Services Tax as applicable
Hold IP rights to monetise the product or solution
Demonstrate adequate funding (at least 65% of total project costs) has been secured for the project
It is important to note that this grant is not open to single companies or individuals. Each application must comprise a Lead Company, Pilot Organisation, and Partner Organisation. Although there can be multiple Pilot and Partner Organisations only one Lead Company is allowed.
Building Partnerships Small Business Grants NSW Assessment Criteria
The NSW Building Partnership Grant will weigh your application against four main criteria:
1. Economic Benefits to the State of NSW
2. Innovative Use of Enabling Technologies
3. Strength of the proposed Business Model
4. Benefits for the particular industry segment
This Small Business Startup Grant NSW is disbursed in three stages:
1. Completion of design specifications
2. Completion of development
3. Completion of the pilot/validation with the business customer or channel to market
The Lead Company liaises with the grant-awarding agency and submits all the details about progress and project milestones. When payments are made, it is the Lead Company that is subsequently responsible to settle the Partner Company cost claims.
It is of critical importance to note that the project must be completed and delivered within twelve months of accepting the funding agreement.

"Potential applicants must remember that this grant targets Scalable Solutions developed for deployment to multiple customers, rather than for improvement of the applicant's own business processes, at least 80% of project costs must occur in NSW, the project should be at the early stages of design or implementation and only activities directly associated with development and market validation of the solution will be supported by the Grant."

Jobs for NSW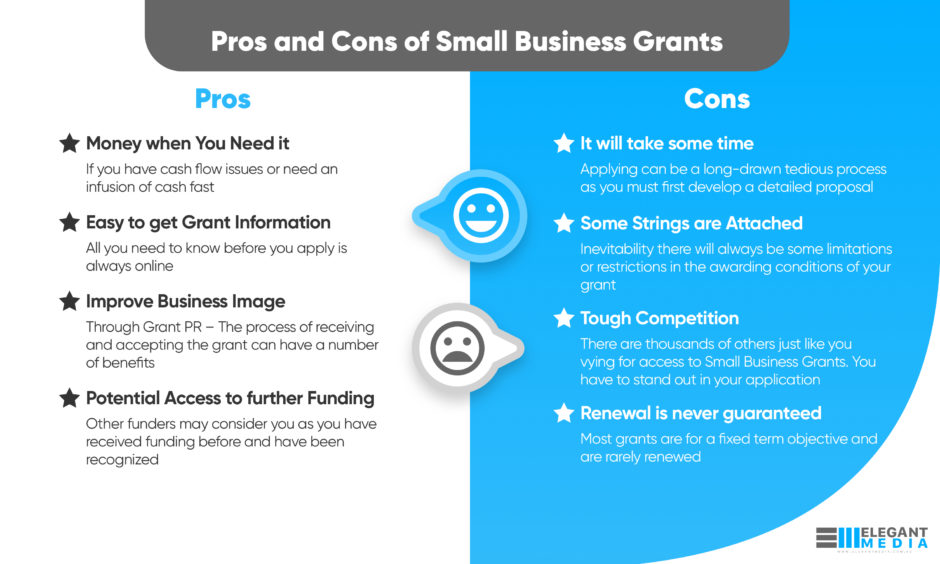 Do you qualify for Small Business Grants NSW?
The most basic requirement for applying for small business grants in NSW is that the business entity is required to have an active Australian Business Number (ABN) or Australian Company Number (ACN).
Beyond this, each individual small business grant in NSW will have its own set of qualification criteria with detailed guidelines on how to complete and successfully submit your application.
In most cases, small business grants have very specific requirements and are usually aimed at specific industries, sectors, regions, or indigenous community groups. Always ensure that you check the eligibility criteria for your chosen grant thoroughly prior to submitting an application.
If there is a grant scheme that is presently on hold or not taking applications then certainly make sure to set up an email alert so you are one of the first to know when applications are called at a future date.
Application Process for Small Business Grants NSW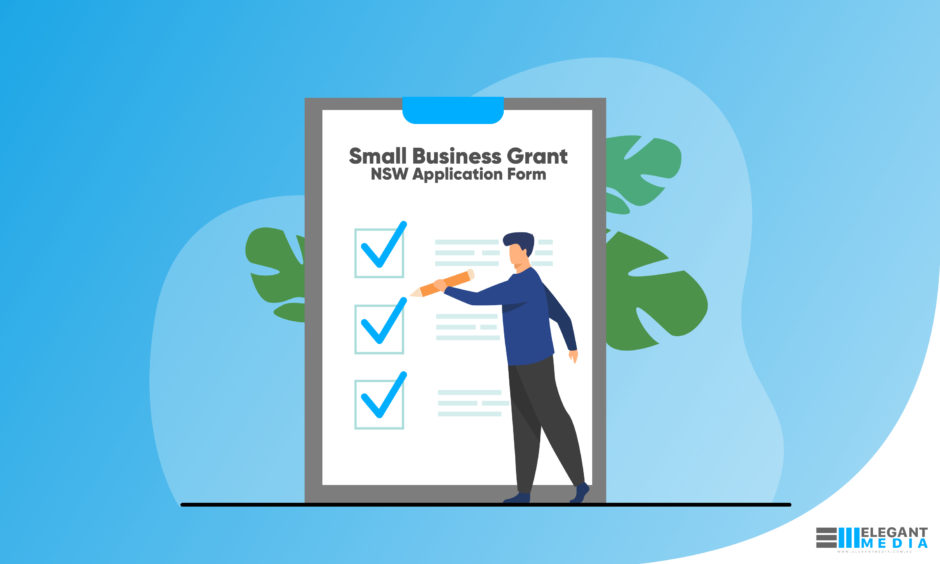 Whatever type of grant you may be considering, the very first step would be to draft a business plan as this will be of valuable help in the application process.
There are many free online resources to help you understand what should be in a business plan. Applicants must follow the grant guidelines concisely in order to submit a complete application that will help increase their chances of success.
The more information and details you can provide in your application, the more confidence it will give the grant-awarding body that your application deserves further consideration.
Remember your application must provide all the relevant and necessary details about your business, your product or service and how and why you will invest the grant in order to for instance better meet business objectives.
One clear advantage is having a solid business plan that clearly highlights your current situation, your product or service, idea or innovation and your future objective that you wish to attain with the help of the grant.
Putting together a winning application will inevitably take some time and money but if your business could do with a grant then moreover your time could be rewarded by an infusion of cash.
Explain how the grant will be spent and how this cash boost will help meet the particular objectives of the chosen grant scheme. A professional looking complete application goes a long way.
Business Plan Key Points
Your product or service?
Your target market?

Your competition?

What are you providing that no one else is and why is it special?
Success Checklist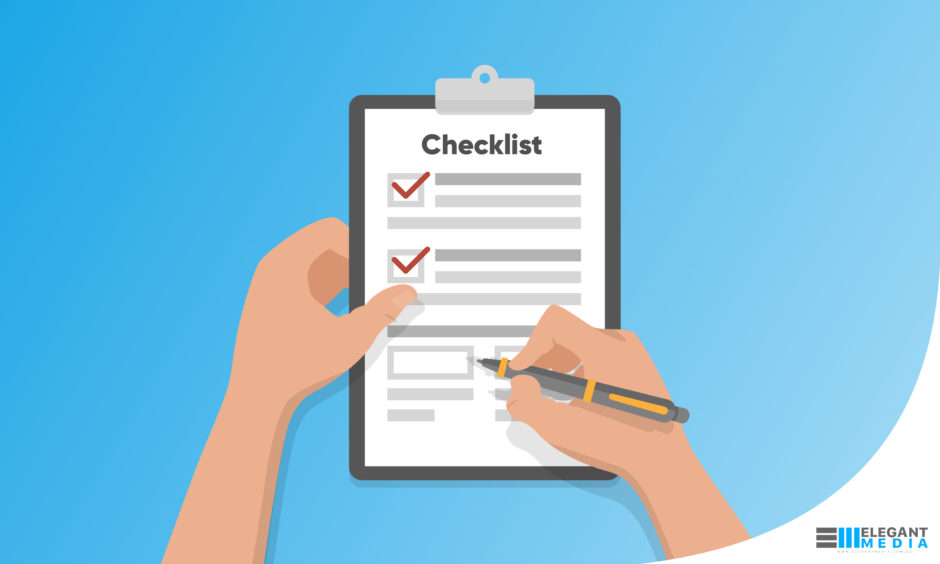 Prepare, Prepare & Prepare – Always to your research and be on the ball
Value the Cost of the Application – Both in time and money spent on the application process
Get in there & Apply as Soon as Possible – To get ahead and stay ahead Customise your Application – Show and clearly showcase your competitive edge
Work with a Grant Consultant – If you are really serious and interested, the services of a professional grant consultant may go along way in securing that grant.
Having applied, an application can take a considerable amount of time between 8 – 12 weeks on average to obtain some hopefully positive feedback.
How Much Will it Cost?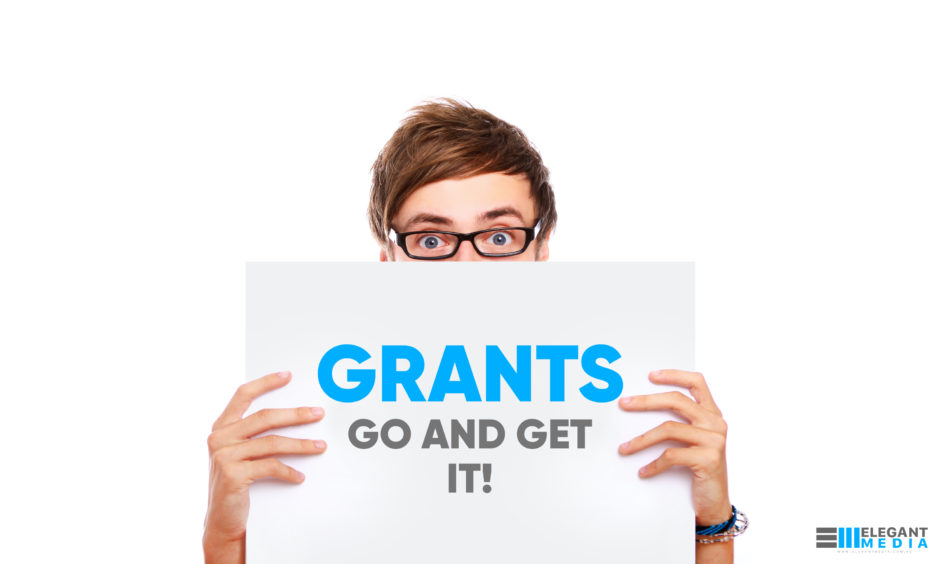 The cost of obtaining Small Business Grants NSW solely relies on the information and data you have on hand to prepare your business plan. If you need to work on a business plan from scratch and obtain data and do research about your particular industry then consequently this will obviously take some time. Applicants, as a result, might also have to work with a graphic designer and or grants consultant to make their application stand out.
Applicants should also consider assigning a value for the work put in by each member of the application team as well in creating and submitting the application.
That is to say, if the expected Small Business Grant NSW amount is well above what you might spend on developing an application then a grant becomes a viable option. So to the question of how much will it cost? The answer depends on how much you really want the grant and if you are willing to work harder to reduce costs related to the application, by doing certain tasks yourself. Doing so will also help you learn more about your business.
Who can Support you to obtain Small Business Grants NSW?
Below we feature some of the resources available to small business owners that can support their application:
Grants, Loans and Financial Assistance NSW
This website provides information on all types of grants, loans and financial assistance schemes and programmes offered by the State of NSW.
Local Innovation Network
The Local Innovation Network (LIN) is a major commitment by the NSW Government to support startups and SMEs across the state and develop regional entrepreneurship. The Sydney Startup Hub and Regional Landing Pad is part of the LIN.
Grant Connect
GrantConnect provides centralised publication of forecast and current Australian Government grant opportunities.
Grants Finder
Find grants, funding and support programs from across the government to help your business grow and succeed.
Business Enterprise Centres Australia
BEC Australia is a not-for-profit organisation whose primary role is to support small business stakeholders.
NSW Small Business Commissioner
The NSW Small Business Commissioner is an independent advocate for small businesses in NSW.
Who else offers Small Business Grants NSW?
In addition to state-provided small business grants as described above, small business owners can also access grants through local not-for-profit business organizations and certain private organizations and investors as well, however these grants may be very restricted in their scope. For federal and national level grant schemes, information can be obtained from the Business.gov.au Online Grant Finder or the GrantConnect website.
Alternatives to Small Business Startup Grants NSW
The alternative to a small business grant is a small business loan from a private financial institution, bank or investor. This of course may involve repayment in some way, shape or form. Small business owners can also keep an eye out for certain training rebates, education or transport allowances or tax breaks for research and development spending that may be offered from time to time by the State of NSW.
Final Word on Small Business Grants NSW
With nearly half of Australia's startups calling Sydney home, the state of NSW is committed to proactively, fostering a strong and supportive ecosystem for startups, so furthermore they may go on to bring back investment into NSW.
If you are a startup, fast growing SME or a regional business with a product, service or innovation that stands out, then the Jobs for NSW Agency can help you partner with a range of institutions to create amazing opportunities for business growth. Successful grant applicants do plenty of due diligence and preparation in order to submit an application that gives your business the best chance of winning your chosen grant.

Applicants should calculate the time and effort needed to apply for any grant versus the potential upsides. If you do happen to apply and fail, do not be disheartened as failure is only a rung on the ladder up of success.
Elegant Media has over Ten Years of experience in smartphone App Development and we can help you develop an affordable working App Prototype to support your grant application and help Seal the Deal with Small Business Grants NSW.