When it comes to Mobile App Development, cost is one of the key overriding factors. The cost of development can have a significant impact on the App Development Process and while working with Cheap App Developers can save you money in the short term, it can potentially cost you dearly in the long term, as opposed to an Affordable App Developer.
In this article, we tell you the 8 Questions to Consider before hiring Cheap App Developers!
Mobile App Development Process Outline
For Mobile App Development to be successful, a number of stages must be accomplished. These are usually spread across different phases that guide the project towards completion in a timely and effective manner:
Strategy – Establish the App's goals and Objectives
Analysis and Planning – Capturing Functional Requirements
UI/UX Design – Creating excellent User Experiences making your app Interactive, Intuitive, and User-Friendly
App Development – Programming and Coding
Testing – Makes applications Stable, Usable, and Secure
Deployment / Marketing / Support – What Channels and Support System is available
When shortlisting a potential Mobile App Developer it would be always prudent to opt for an Affordable App Developer, understanding their ability to complete and follow up across all the above milestones in a mutually beneficial manner.
1. Who are Cheap App Developers?
The critical distinction to be made here is that although one App Developer may be considered 'affordable' (generally within the allocated development budget), Cheap App Developers are often the absolute cheapest option in the market. In countries like Australia, they are often developers that are based in countries like India, Indonesia and China.
Affordable App Developers continue to deliver quality finished products that are cost-effective, fully functional and commercially viable, utilizing a pool of qualified and experienced Project Managers, Consultants and Administrative Staff.
2. Are Cheap App Developers Really Cheap?
This is one of the most important factors to consider when deciding on a Mobile App Developer. By definition, Cheap App Developers will be less expensive than Affordable ones.
Good Things No Cheap
If you have finalised the vision and strategy of your proposed Mobile Application, it is then possible to obtain quotations for development from different companies. By now you should know if you will be using a Native Mobile App or building on a Hybrid Platform.
Having assembled your list, it is possible to categorise each App Developer as either 'Expensive', 'Affordable' or 'Cheap'.The old saying that 'good things no cheap and cheap things no good' does not necessarily apply to Mobile App Development, as many factors play a part in deciding the quality of an App.
Expensive vs. Affordable vs. Cheap
Having obtained quotations from different developers, it will be easy to refine your results according to App Developers that are 'Expensive', 'Affordable' and App Developers that are 'Cheap'.
By comparing and contrasting each individual cost and project proposal it is possible to figure out if an App Developer can reasonably meet your demands and expectations.
You must also take into account the different types of services, support and guarantees being offered by the App Developer and with this in mind, Affordable App Developers will easily rank high in any comparisons.
3. Do Cheap App Developers know what they are doing?
If you are considering going with a Cheap App Developer, then it would be wise to obtain further information about their competencies and capabilities. You should consider:
Company Profile – Age / Size / Facilities / Team
Development Experience – Technical Know How / Overcoming Issues / Creativity
Customer Testimonials/References – Past Projects for similar Customers/Industries
After Sales Support – Changes / Updates / Warranty / Guarantee / Service
By analysing the different App Development packages, schemes, payment plans and above-mentioned points you can figure out if Cheap App Developers know what they are doing and if they can indeed deliver and add value to your project.
The Top Android App Development Companies will clearly stand out in this regard, with their professional approach and hands-on direct industry experience.
4. Do Cheap App Developers deliver on Time and Stick to Budget?
The answers to these questions can be evaluated by relying on testimonials and references provided by previous customers.
You can also judge the communication ability of the respective developer by how they handle your initial enquiry, by the speed of their response and also the level of description and detail they offer within their quotation or reply.
When it comes to managing budgetary allocations, it must be noted that Mobile App Development is often a fluid process and all the customer's requirements and expectations must be fully listed out within the initial Project Scope in order to ensure that what is promised, is delivered on time and on budget.
You can also obtain a better understanding of such concerns by evaluating the project timeline and costs supplied. This will help to better indicate the potential ability and capacity of an Affordable App Developer to deliver the App in a timely and cost-effective manner as opposed to a Cheap App Developer.
5. How Easy is it to work with Cheap App Developers?
Read Reviews and Testimonials:
You can read reviews/testimonials and references from previous customers who have commented on the customer journey of working with Cheap App Developers.
Cheap App Developers with a proven track record of developing successful and commercially profitable Mobile Applications will often be flexible and very easy to work with.
Understand Feedback in Context:
If the process of working with a particular Cheap App Developer was not easy or resulted in poor performance or a non-viable end product, then any customer recommendation would highlight such shortcomings. However, with multiple avenues available for anyone using the internet to provide feedback, the veracity and validity of any feedback must be understood in context.
You can also get a sample of the above 'ease' by gauging the customer support replies offered to the customer's initial requirement contact.
Build a Prototype:
Another possibility is to work with Cheap App Developers to design and develop a prototype of your Mobile App. This process will no doubt highlight how easy it is to work with Cheap App Developers and also show investors or grant authorities your commitment, dedication and serious approach to developing a fully functional and commercially viable Mobile Application.
6. How do Cheap App Developers make money?
A majority of Cheap App Developers essentially make their money through overseas outsourcing of their coding and development tasks and activities.
It may be of interest to note that certain Cheap App Developers offer deep discounts for customers from particular sectors or industries, especially if they wish to make headway into those areas thereby giving Cheap App Developers much needed exposure and coverage.
It must also be mentioned that they may also offer attractive payment terms and plans that make the customer's development budget spread further.
7. Will you Regret hiring Cheap App Developers?
Every year thousands of perfectly functioning and commercially successful Mobile Apps are created around the world, however, it must be noted that not all Mobile App Development projects by Cheap App Developers end up well, often leaving the customer disappointed, let down and out of pocket.
If you are seriously committed and driven to build a Mobile App and the App Cost is an overriding factor that might make or break your dream, then considering the skills and abilities of an Affordable App Developer is highly recommended.
8. What is the only question you will ever need to ask Cheap App Developers?
There is no such thing! You should adopt a proactive approach in order to ascertain if the developer is really cheap, capable and reliable. That's it!
An Affordable App Developer will always shine across the above pre-qualifications.
Success Checklist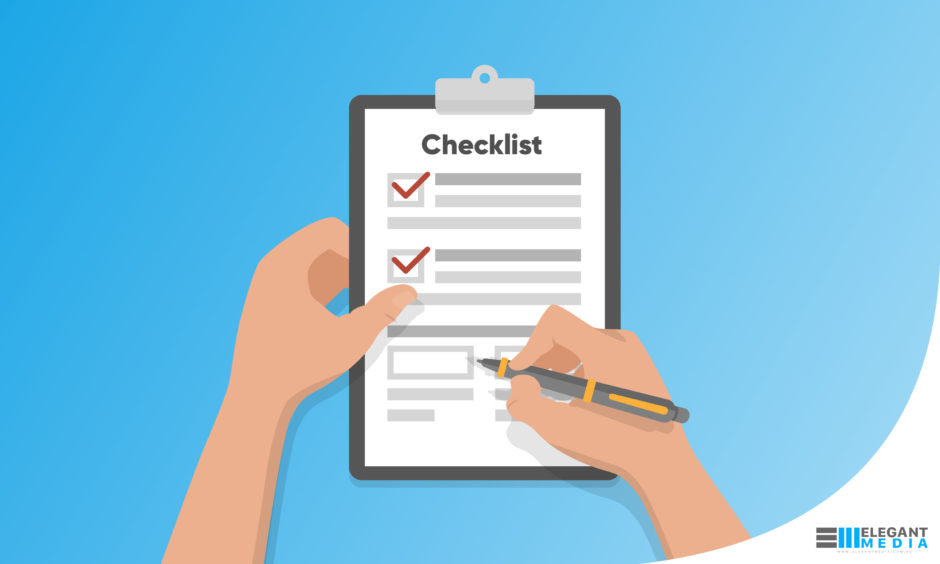 Ask Questions – Lots of Them
Ask for solid references from past customers
Do your own due diligence and prep
Establish a thorough scope of work with a realistic timeline
Never drop the ball. Keep the momentum on the move and the developers on their feet
Think strategic and address all and any issues that may hamper the accessibility, functionality and commercial success of your App before its released
Final Word on Cheap App Developers
When choosing to work with Cheap App Developers, the customer should bear the total responsibility for undertaking the necessary preparation in order to design, develop and create a fully -functional Mobile App that is commercially viable. Always remember: Caveat Emptor – 'buyer beware'.
If you are tired of being let down by Cheap App Developers? Get in touch with Elegant Media. We design and release Affordable and High-Quality Mobile Apps for both Android and iOS.