Young Australian Entrepreneurs, inspired by the likes of Melanie Perkins and Cliff Obrecht of design app Canva and Scott Farquhar and Mike Cannon-Brookes of collaboration software company Atlassian, are gearing up to take on 2024 and their stories are sure to inspire you.

With the proven success of Young Australian Female Entrepreneurs such as Janine Allis of Boost Juice and Kayla Itsines of the Sweat App, there are increasingly more female entrepreneurs joining the ranks of 10 Young Australian Entrepreneurs who will Inspire You in 2024. 
(This list is in no particular order)
1.Nick Molnar – AfterPay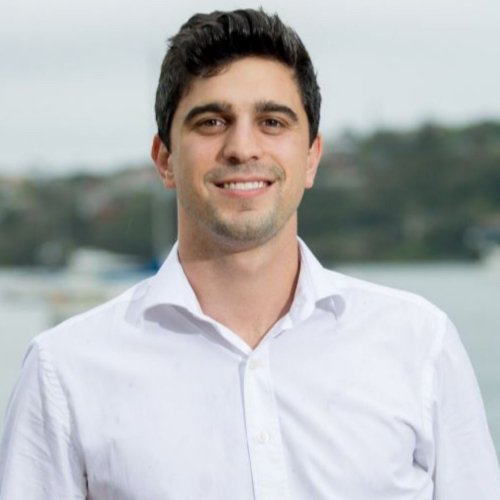 Nick began his entrepreneurial story by selling jewellery on Ebay in Australia. In fact at one point he was the highest selling jewellery retailer on Ebay Australia.
A spontaneous email to the CEO of one of the largest jewellers in the United States then set in motion a series of events that paved the way for Nick's future success.
Established in 2015, Nick revolutionised the concept of Buy Now Pay Later by launching AfterPay that leverages partnerships with retailers in order to offer customers easy payment installment schemes for a wide variety of products.
Today Nick is the youngest Australian self-made billionaire and his company Afterpay was recently acquired by Square, Inc. (Jack Dorsey) for A$ 39 Billion.
2. Grace Wong – Liven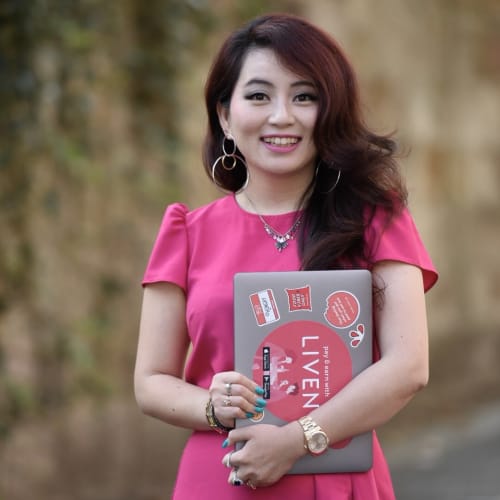 Grace first came to Australia as an international student at Melbourne University following legal studies. Following a two year stint as a solicitor Grace decided to play her part in changing the world by founding Liven.

Liven was founded in 2014 by Grace, her brother William Wong and David Ballerini and together they represent a new wave of Young Australian Entrepreneurs at the helm of Liven, a Digital Business that rewards users every time they make a purchase through the App at one of Liven's lifestyle and dining partner merchants.
As of 2021 Liven features a Mobile Application and Wallet and a Digital Currency called LVN that can be saved, transferred or spent at any LVN venue.
3. Zoe Condliffe – She's A Crowd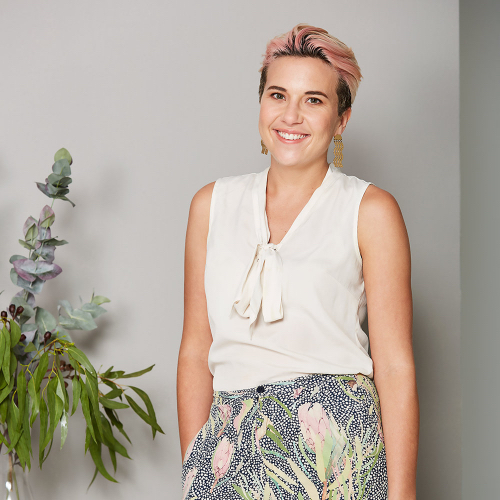 Zoe grew up in Cambodia as part of a UN family before graduating from university in Australia and returning to Cambodia aged 21 with a plan to start a NGO. This dream was abruptly derailed by an abusive relationship that would leave a lasting impact on the rest of her life.

Upon sharing her story , Zoe was inspired by the stories of other victims of gender-based violence that inspired her to create She's A Crowd, a tech-enabled social movement to end gender-based violence in 2018.
Today Zoe's platform utilises crowdsourcing technology and data analytics to share stories from women affected by gender-based violence. Zoe appeared in the Smart Company Smart 30 list 2019.
4. Lucy Liu – Airwallex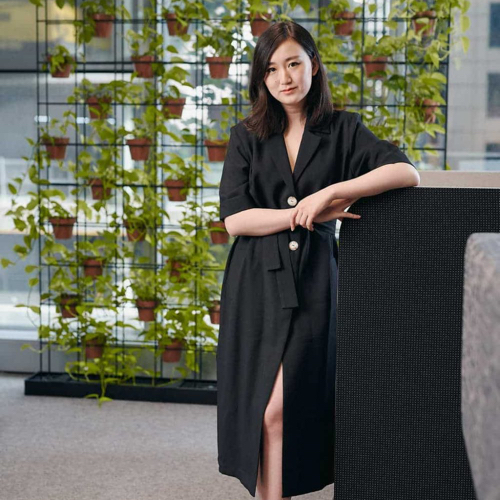 Lucy together with Jack Zhang, Xijing Dai and Max Li co-founded Airwallex in 2015. Taking a career break Lucy was friends with Jack and befriended Max an architect, at their Melbourne Cafe and inspired by a vision to overcome a common problem of making and receiving overseas payments, Airwallex was born.
Today Airwallex's unicorn status is cemented by a company valuation of over $2.6 Billion. Airwallex cross-border payments empower businesses to operate without borders and restrictions. Lucy appeared in the Smart Company Smart 30 list 2019.
5. Jessica Koncz – Eatsee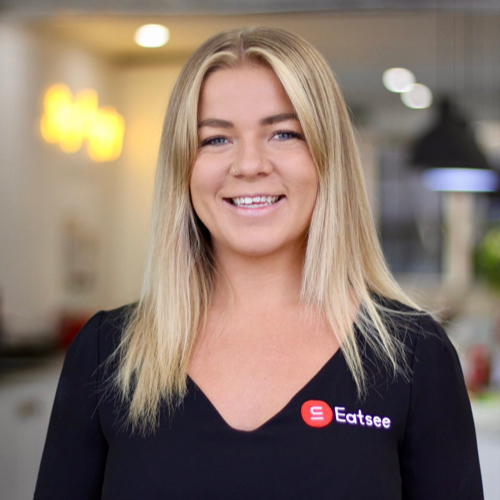 Having owned a restaurant-focused social media agency for three years Jessica launched Eatsee, a mobile app that was christened 'Instagram for Menus' in 2019.
Inspired by making dining out fun, interactive and rewarding, Eatsee offers its users the ability to swipe left or right on dishes before ordering and Eatsee works closely alongside restaurants to do a professional photoshoot and then continue on a monthly fee basis. Jessica appeared in the Smart Company Smart 30 list 2019.
6. Louise Chen & Lisa Qi – Share with Oscar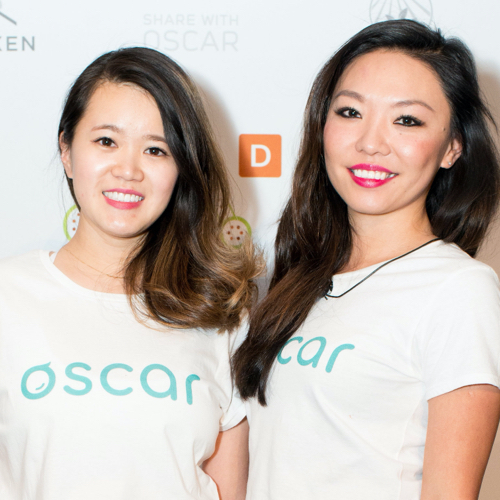 Inspired by a trip to Bondi Beach when they found it near impossible to find a parking space and armed with a vision to capitalise on the sharing economy and as a response to increased traffic congestion in cities, Louise and Lisa founded Share with Oscar in 2016.
The Share with Oscar Mobile App helps cities overcome parking problems by presenting the opportunity for residents to rent out their garages or driveways AirBnB style.
This means a user could pay and reserve a parking space that matches their requirements for the short or long term The Share with Oscar Community is a mutually beneficial sustainable solution for congested cities. Louise and Lisa appeared in the Smart Company Smart 30 list 2018.
7. Aimee Atkins & Katherine Maree Pace – Elanation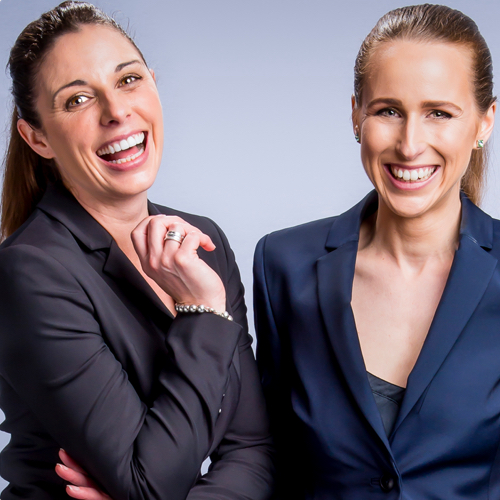 Hailing from a very sporty family and with a background in children's entertainment Aimee, and Katherine with a background in adult technology, co-founded Elanation in 2016.
With an ambitious vision to get one billion kids active on a daily basis worldwide, Elenation is on a mission to empower children with 24/7 access to daily sports inspiration, fun challenges, and as a safe space for socialisation.
With a core focus on wearable fitness-related smart watches, fitness trackers and tech for children, Aimee and Katherine created the award-winning Elenation Mobile App, where Kids gain exclusive access to hundreds of skill tutorials, learning step-by-step by following professionally produced videos from experienced athletes and coaches. Aimee and Katherine appeared in the Smart Company Smart 30 list 2018.
8. Amal Wakim & Jade Spooner – Equalution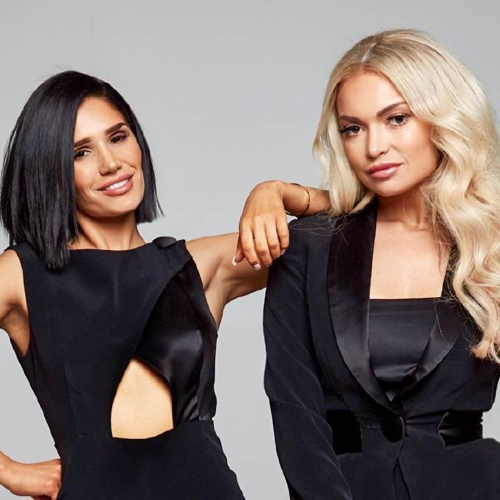 Best friends Amal and Jade, determined to shed some weight, kept each other accountable to lose a combined 50 Kilogrammes. This inspired the duo to find their true calling to help others lose weight.
Quitting their day jobs, Amal and Jade, launched the Equalution Mobile App in 2014. With the onset of the Covid-19 Pandemic, Equalution, which positions itself as a body transformation app, witnessed a dip in downloads.
However, across the last two years, Equalution, which offers its users personalised meal programmes without sacrificing the foods you love and a Mobile App that tracks the number of nutrients consumed, generated a staggering growth of 987 per cent with 750,000 global users. Amal and Jade appeared on Forbes' 30 Under 30 Asia Pacific 2021 list.
9. Harry Sanders – StudioHawk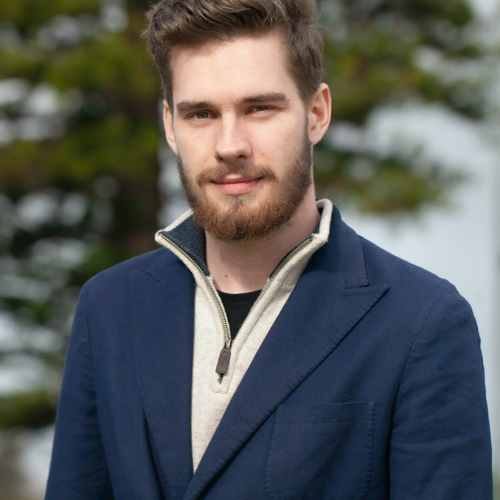 Inspired by his father's own cautionary tale of a SEO agency that did not deliver, Harry found himself homeless in 2015 and decided to launch his very own SEO Agency StudioHawk.
Today under Harry's leadership, StudioHawk is one of Australia's largest specialised agencies dedicated to search engine optimisation (SEO).
With offices in Melbourne and London, StudioHawk works closely with its clients to leverage the power of SEO in accelerating digital growth. Harry appeared in Business News Australia's Top 100 Young Entrepreneurs 2020.
10. Kahlee Andrews – Devote Digital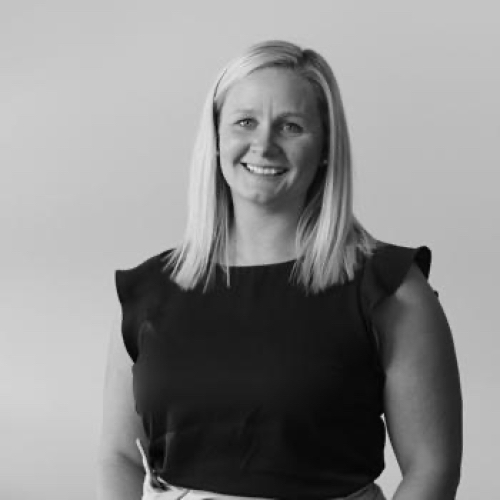 Since 2017 Kahlee who founded Devote Digital – an end-to-end digital marketing agency – has limited her roster to 20 brands only at one time.
Kahlee was inspired by delivering marketing solutions that goes beyond a typical agency and today the Devote Digital Team takes on the role of brand co-custodian providing every benefit possible to the brand along the way. Kahlee appeared in Business News Australia's Top 100 Young Entrepreneurs 2020.
Final Word on 10 Young Australian Entrepreneurs who will Inspire You in 2023
We all need inspiration to give us a vision. We hope that these stories of 10 young entrepreneurs and the inspirations that underpinned their hopes, objectives and success, will help you realise your entrepreneurial dreams.