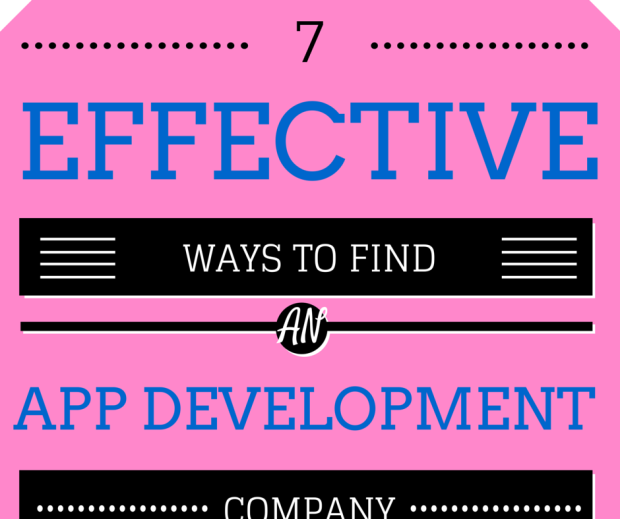 You have an app idea and you have finalized to develop an app so that you could bring your app idea to life.
You already know the pitfalls of getting an app developed by a freelancer or outsourcing the app development process
. So, you have also decided that you want to get an app developed by an app development company.
Now, how would you find a company to develop an app for you? How would you select a company from hundreds of similar companies plying their trade in the mobile app industry? How would you choose the company that is reliable and you can trust? Most importantly, how would you pick the company that is highly-efficient and would do complete justice to your app? While answering these questions may seem easy-as, it involves a lot of thought process as well as research. Because developing an app is a big investment in itself, and you don't want your prized idea to suffer a botched execution. However, the good thing is, you can find a company that can
make your app idea a success
by following certain proven steps. These 10 proven steps are as follows:
1. Word-of-mouth
Trust the suggestions of friends and family (not acquaintances) while deciding on an app development company. However, since their views and suggestions don't convey the complete picture verify that information through some other source. You can do that by following step 2 to do research the suggested companies and also obtain a comprehensive list containing additional companies.  
2. Google is your friend
Use Google extensively during your search for the
ideal app development company
. Use distinct search keywords like app development specialists, app design experts, cheap app developers, app development cost and app quote to get a list of companies providing across-the-board app development services. If you are looking for app development companies in any particular city or region, use local keywords such as app developers [city or region name] liberally. eg. app developers melbourne As you use Google search to find app development companies, you will find that generic keywords like app development, app design etc will return more or less the same results.
3. Don't ignore Google Ads 
If you have the AdBlock Plus (ABP) plugin installed on your browser, disable it while you make these searches. By enabling ABP, you are missing out on the ads. These ads, although almost similar and sometimes fishy in appearance, offer great value. Many of the landing pages of these ads have important documents up for free download that can help you improve the quality or the chances of success of your app. Do checkout these ads, and visit their sites, and pick the ones that offer you some tangible value.
4. Social media 
Another good way to select companies is by gauging their activity and reach on social media platforms like Facebook, Twitter and Google+. What you would want to look for is whether they have a good audience and whether they are active on these platforms providing sustained value.
5. Visit review sites
'Who better to judge companies than customers themselves?' You can also literally go by this adage and visit business review sites like Google Local, Yelp, TrueLocal among others to get an idea of how customers have felt doing business with them.  These were some of the ways you can search app design companies to make a list of companies before finalizing on one. If you want to zero in on a company from that list, then:  
6. Check their app portfolio on their website
Find which companies which projects they have undertaken in the past, what companies they have developed an app for, review their apps by downloading and using them.  
7. Meet and greet
To get a good knowledge of the business and to know how genuine and professional they are, you can book an appointment for developing an app, pay them a visit and also get your free app quote. You can then compare the businesses from your first-hand interactions and select the ones that you think are more capable.  All along this research and selection, remember that cheapest is not the best, but priciest is also not always better. Some companies will charge rates than others because of their brand, but the app they develop would not be extraordinary and their service will also leave you wanting. Also, companies that charge you less for developing your app might or might not provide superlative service. So, take these things into account before signing a contract with any company.