In this blog post, we highlight how Mobile Apps drive Digital Transformation Strategies.
Embracing a Digital transformation Strategy that ignores mobile would be a fool's errand, with mobile being the true face and heart of any digital transformation, offering an unmatched competitive edge to engage with all stakeholders of an organisation.
What is a Digital Transformation Strategy?
Digital Transformation can be defined as the inclusion and integration of technology across all business areas of an organisation.
A Digital Transformation Strategy is a planned, coordinated and well thought out plan of action that drives an organisation to achieve its long-term digital objectives.
"A digital strategy or plan is the articulation of an organisation's vision, goals and purpose for engaging with digital solutions and technologies. It articulates the opportunities and challenges related to digital activities, the governance and management arrangements and risk management issues. It lays out a plan of action in order to maximise the business benefits of digital initiatives to the organisation."

Government of South Australia

Key Areas of Digital Transformation Strategies traditionally include technology, data, process, and organizational change.
'Digitisation', the conversion of analog data and 'Digitalisation', the automation made possible by digital processes, both fall under the scope of Digital Transformation.
"Digital transformation goes further, challenging the structure of an operation and its business model. Digital transformation enables services to be performed in completely new ways, or enables entirely new services to be devised and delivered."

Parliament of Australia
Why Digital Transformation?
Modern Digital Transformation is all about making it easy for customers to interact with a product, service or brand on a digital level.
By implementing Digital Transformation Strategies it is possible to meet your customers where they are and engage with them in the longer-term, reducing operating costs and unleashing enhanced brand awareness, revenue, business success and profits. Remember, digital transformation begins and ends with the customer.
Five Benefits of Digital Transformation?
A Digital Transformation Strategy further helps organizations to align with modern and evolved business models that underpin long-term revenue and business growth.
Digital transformation also integrates greater flexibility and agility to the organisation that helps to streamline business operations and thereby eventually provide better customer satisfaction.
Customers also want to know they are partnering with a product or service that is technologically ahead of the curve and flexible, offering convenient access, interaction and profitable transactions.
A well implemented digital transformation is furthemore sure to result in lots of data that can be the foundation for real-time data sharing and data-driven decision making.

Digital Security is also a key benefit of any Digital Transformation Strategy as with the emergence of secure digital wallets, the opportunities to maximise revenue with secure transactions that provide confidence to customers, are set to rise.
Are you Ready for Digital Transformation?
According to industry insights, a large proportion of organisations are not in a position to commence their digital transformation journey and only a small minority would define themselves as being 'fully digital'.
It is therefore imperative that organisations realise the value of digital transformation and plan for it in a strategic manner as to ensure the highest possible ROI.
Digital Transformation also requires a significant cultural change especially for established organisations with traditional paper-based systems and processes.
Hate it or love it, organisational leaders have to accept and embrace digital translation whether they like it or not.
Digital Transformation strategies require a lot of hard work and time as it requires the corporate culture to pivot significantly making it a management challenge as well. The organisation's leadership must be open to see new possibilities and be geared up to make things happen.
With an allocation of A$1.2 billion as part of the Australian Government's Digital Economy Strategy 2030, the Australian Government has firmly expressed its commitment to Digital Transformation across Australia. Further underpinning its critical importance in progressing the Australian economy.
Digital Transformation Strategy Frameworks
When considering a Digital Transformation Strategy, it is possible to leverage existing Digital Transformation Strategy Frameworks in the public domain.
This will help lay the foundations for an effective and profitable Digital Transformation Strategy implementation.
Common Areas of Focus of Digital Transformation Strategy Frameworks
Customer Experience
Operational Agility
Culture and Leadership
Workforce Enablement
Digital Technology Integration
The 5 Factors to Digital Transformation Success
The Correct Leadership
The Correct Technologies
The Correct Employee mindset
The Correct Data
The Correct Culture to Succeed
Digital Transformation Agency of Australia (DTA)
Launched in November 2016, the Digital Transformation Agency oversees and implements Vision 2025 – the Australian Governments' National Digital Transformation Strategy.
"Digital transformation will change how the government does things for you. It will mean much less red tape and much more responsive policy. It means we can harness data to deliver social and economic benefits. It will mean the government can be there whenever you need us, but we will stay out of your way when you don't, so you can go about your life with minimal interference."

Michael Keenan
The Australian Governments' National Digital Transformation Strategy focuses around three strategic priorities:
Government that's easy to deal with:
Intuitive and Convenient Services
Integrated Services Supporting Your Needs and Life Events
Digital Identity for Easy and Secure Access
Government that's informed by you:
Smart Services That Adapt to the Data You Choose To Share
Greater Insights for Better Services
Trust and Transparency
Government that's fit for the digital age:
Expanding Digital Capability
Developing Modern Infrastructure
Providing Accountability
By 2025, Australia will be one of the top three digital governments in the world for the benefit of all Australians."

DTA Vision 2025
How Mobile Apps drive Digital Transformation Strategies
Provides wide access to your products and services.
Showcases your product or service as innovative and futuristic.
Features high levels of customer engagement with a better connection to the target audience.
Integration with all types of payments including cryptocurrencies that can drive revenue growth significantly.
The back bone of Improved communication across the organisation with a fully-connected workforce.
A portal to more engaged employees with access to knowledge hubs and process libraries.
Liberated enterprise mobility and portability, so everyone can work from anywhere.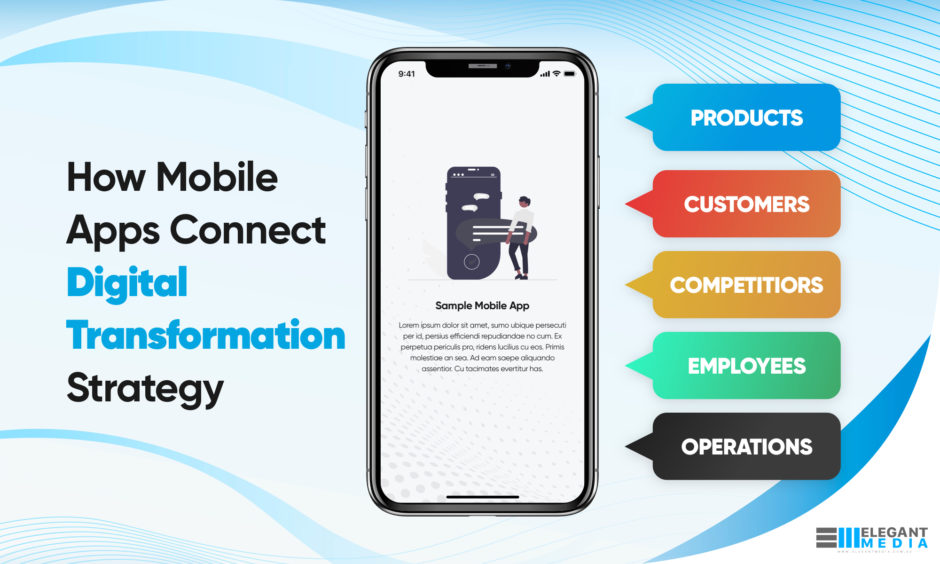 Mobile App based workflow and process management applications contribute to greater efficiency across the entire organisation as mobile apps save time by automating manual tasks as well.
Mobile Apps allows the integration of Artificial Intelligence within the digital mobile strategy. This helps to serve customers better using chatbots, speech recognition technologies and biometric digital automation.
Mobile Apps sync perfectly with Internet of Things (IoT) Devices, thereby making them indispensable in commercial and manufacturing environments where IoT devices are in play. This is turn helps streamline operations.
Mobile Apps provide the organisation with real time data that can be analysed and acted upon to improve efficiency and productivity across the organisation.
The smart interactivity and responsiveness of Mobile Apps significantly improves the customer experience via integration and technology adoption.
Mobile Apps help you to not only target existing customers but also new customers as well.

Mobile Apps help to accelerate brand awareness, recognition, knowledge and loyalty through a great customer experience.
Role of Mobile Apps in Digital Transformation by Industry
Manufacturing
Mobile Apps can connect with a network of sensors that can improve efficiency and productivity. The combination of Artificial Intelligence and Mobile Apps can revolutionise product cycles.
Construction and Mining
Mobile Apps can help manage resources more strategically and profitably.
Retail
Mobile Apps can automate the retail process making it smooth and hassle free. Mobile Apps drive customer engagement that leads to more profitable relationships.
Education
Mobile Apps combined with Augmented Reality and Virtual Reality can revolutionise training and education.
Logistics
From warehousing to managing stock and inventories, Mobile Apps have an important role in implementing systems and processes.
Healthcare
With a Mobile App, healthcare solutions are empowered as medical professionals can use Mobile Apps to manage all aspects of the patient experience; from keeping records to making medical consultation accessible anytime and anywhere.
Media
Mobile Apps make reporting the truth fast and easy with the ultimate portability. Media outlets can benefit from accurate news and content that they can rapidly monetise.
Defense
Defence forces can leverage Mobile Apps as part of any digital transformation, offering all members the ability to deliver on their duties from anywhere in a productive, efficient and most importantly secure manner.
Success Checklist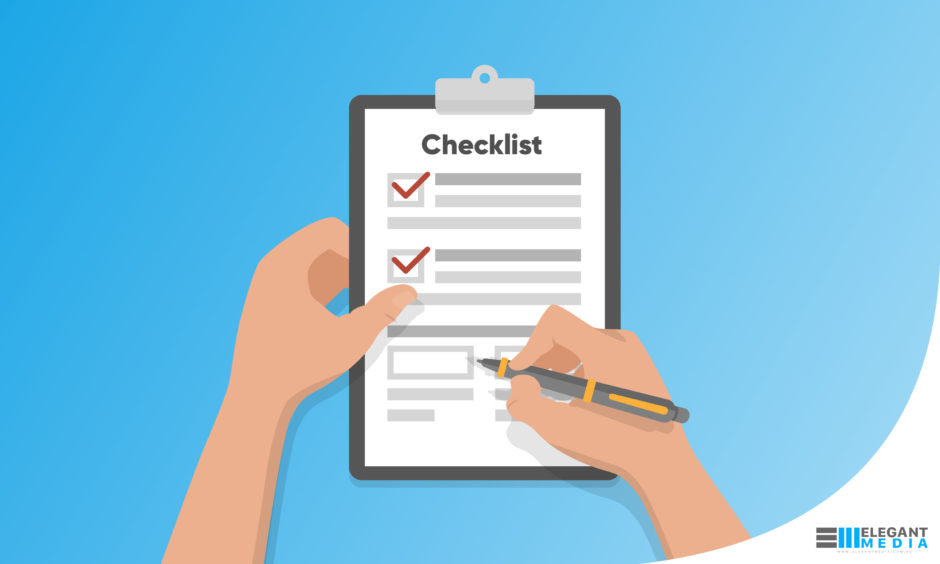 Define your goals and objectives
Develop a Framework
Assess and select Technologies
Consider Adaptability and Portability
Implementation
Monitoring and Changing
Conclusion
As you can see, Mobile Apps have a critical role to be played as part of any serious Digital Transformation Strategy. Organisations be they startups, small, medium sized or enterprises, must all act now in order not to be left behind.
With a carefully thought through Digital Transformation Strategy that includes the adoption of mobile App Technologies you can always be one step ahead, with long term monetised loyal relationships with its customers.
Organisations have to be poised to modernize and scale up in order to leverage a rewarding, sustainable and successful long term future, following a digital transformation journey.