When thinking about How to Optimize Mobile App ROI (Return on Investment) in 2024 it is imperative to have your basics in order, first and foremost and then move onto more advanced strategies, techniques and tactics.
In this blog post, we show you how to optimise your Mobile App ROI and secure a long-term financially viable and profitable future.
What are the Basics?
There are four main basic elements that should be in place before considering How to Optimize Mobile App ROI in 2023:
Your Mobile App should stem from a great idea that provides a solution to a specific problem.
The functions, features, tech and user journey/experience of the Mobile App must be consistent, efficient, productive and smooth, paving the way for enhanced monetisation.
A thorough and comprehensive understanding on how your target audience uses your App's features, benefits and content.

Obtained insights on how your competitors are monetising their Apps.
What is Monetisation?
Monetisation in the domain of Mobile Apps simply refers to making money through the App considering it as a product or service.
So when we talk about How to Optimize Mobile App ROI we mainly have to look at strategies, techniques and tactics to uplift and boost Monetisation, as this is one of the key metrics through which Mobile App ROI is measured.
What is a Monetisation Model?
When deciding to launch a Mobile App, App Owners must clearly think about how they intend to make money via the App and develop a monetisation strategy that mutually benefits both the App users and the owners, profitably.
5 Types of Common Monetisation Models
The Free and Paid App Versions Model
Using this model, App Owners will offer to market both free and paid versions of the same App so everyone can experience the basic functionality of the App at no cost.
In order to provide benefits to paid users, App owners will commonly either limit certain features in the free version in order to encourage users to upgrade to the paid version or include in-app advertising for free users somewhat bothering them ever so slightly.
The Free App with In-App Purchases Model
This model sees the Mobile App with basic features offered free of charge however for those App users wanting to access more advanced premium features or benefits they would have to make in-app purchases.
In-app purchases allow App Users to enhance their Mobile App experience. Mobile Dating Apps offer premium features for paying customers and gamers can purchase more lives for example using in-app purchases (pay-to-play).
Gaming Apps especially may offer premium features and benefits to users willing to wait for certain features to be unlocked or as a reward for those that interact with the App on a regular basis etc. also known as the process of gamification.
The Free App With Subscription Model
Commonly seen among service-oriented apps, this model will make the Mobile App free to download with limited access to the content or services offered and for those users wanting to experience the full version of the Mobile App, with enhanced content, features and benefits, then a subscription would be required.
The Paid App Model
This model is all about providing a premium experience to users who are willing to pay for supreme functionality and access, alongside enhanced content, features and benefits. This means that your particular Mobile App must have a very unique selling proposition that delivers what you say on the label.
5. The Partnership Model
Popular amongst niche Mobile Apps, it is possible to leverage revenue from third parties that may want to partner with your App User Base to market their products or services. This model features advertisers paying money to App owners in order to brand, sponsor or advertise directly to a very targeted and segmented Mobile App user base.
How to Optimize Mobile App ROI (Monetisation) in 2022
Make it Free to Download
By following a Freemium approach and making the Mobile App free to download at the point of first contact, can greatly impact the number of downloads. It is then up to App Owners to utilize strategies to convince free users to upgrade or make further in-app-purchases. App owners must formulate a revenue model that enables it to continue to offer the basic version for free on a long-term basis.
Superior Responsiveness
Make sure that your Mobile App is accessible across all applicable devices and mediums. If it is accessible widely then you have a higher chance of optimising your App ROI.
Constantly Improve the User Experience & Design Aesthetic
App Owners must constantly attempt to evolve their Mobile App by making revisions, edits and upgrades and releasing them as updates. This is of vital importance in ensuring an overall positive user experience each and every time, that keeps users coming back to the App for more.
Enable Social Sign-In and Sharing
In a world dominated by Facebook and Google, make it easier for users to seamlessly log in using their social credentials and share content easily. This helps make accessibility wider with a greater reach.
Never Underestimate App Marketing
We have covered App Marketing tools here. But we mention it again as it is indispensable in getting the word about your Mobile App out there and funnels directly to more downloads and higher revenue streams, in both the short and longer terms.
Without a proper and efficient App Marketing Strategy, you will struggle to obtain the most basic ROI before you can even think about optimizing your Mobile App ROI.
Email Marketing Works
That's right. You probably have a long list of emails of individuals that you have previously or currently interacted with, so keep them engaged using email campaigns that offer them exclusive offers or in-app benefits.
SMS is not Dead!
SMS Marketing is also an excellent way to reach former users, engage existing users and attract and retain other users. You can send messages for app reminders, updates, competitions and promotions directly to the users' SMS inbox.
Make sure to undertake App Store Optimisation
App Store Optimisation increases the visibility of your Mobile App in App Store search results and rankings. It is important to fully understand the keyword potential App users are inputting to discover Apps similar to yours.
Exploit In-App Advertising
In-app-advertising is a key element of optimising Mobile App ROI. Below we feature a few of the main types of Ads:
Banner Ads
Video Ads
Rewarded Video Ads – With a gamification incentive to users who watch them
Interstitial Ads – Requires the user to watch the screen for a few seconds
Native Ads – Designed to enhance the user experience and sync well into your existing App content
Generating revenue from display ads are most commonly across three types:
Cost per Thousand Impression (CPM)
Cost per Click (CPC)
Cost per Action (CPA)
App owners must thoroughly flesh out and establish a creative strategy that expands and monetises display ad revenue in a sustainable and profitable manner.
When it comes to in-app-advertising, App Owners must tread a fine line when deciding the number of ads, where they appear and how the App user interacts with them.
Displaying too many ads can have a negative impact if it affects the App user journey and experience. Many Mobile Apps offer a 'pay for an ad-free experience' option that can be a crucial aspect of monetisation.
Boost In-App-Purchases
One of the most critical aspects of optimising Mobile App ROI is to focus on advancing in-app-purchases. It is important to note that users may become dissatisfied if they have to spend a lot of money in order to continue using the App. App owners must strike a fine balance in this regard, as it can lead to App abandonment.
The domain of gaming Mobile Apps continues to be one of the most lucrative sources of revenue using a Pay to Play revenue model.
Developers and App owners must increasingly pay heed to the power of virtual products, services and currencies that provide an excellent incentive for satisfied App users to keep coming back and spend.
Offer Flexible Pricing
If you have multiple payment and pricing options that meet the diverse budgeted needs of different users, then you are more likely to generate higher revenue.
Accept All Payment Types
Apps that accept the widest forms of payments tend to have a better ROI. Moving beyond credit cards and digital wallets, certain Apps now allow payment in cryptocurrencies as well.
Pay special attention to the payment journey and make sure it is hassle and bug-free with all the options on hand to make a smooth payment and positive transaction, continuously.
Make the most of Transaction Fees
As your Mobile App scales up and keeps growing, make sure you are in a superior position to yield the highest possible revenue via transaction fees for in-app-purchases.
Spotlight on Engagement
If an App user has previously purchased content or subscribed to your Mobile App then it is imperative to keep them engaged in order to step-up long term continuous retention and monetisation.
Mobile Marketing Automation with reference to Mobile App ROI refers to the automating of push notifications, emails and in-app messages. This system helps users remain engaged, attached and interested, spending more and more on a regular basis. Remember an engaged App user is a happy App user.
Leverage Subscriptions
Monthly subscriptions are a great way to enhance Mobile App ROI and in order to obtain the best results the premium content, features or benefits provided should be matching to the expectations and requirements of all paying App users.
Sponsors & Partnerships
If you have an extremely refined and niche user base, then why not partner with or welcome sponsor brands who would like to connect with their target markets that are similar to the profiles of your existing App users. This form of cross-brand integration helps to deliver the user a superior App experience.
Consider Affiliate Programs
Affiliate programs offer members low but recurring commissions for displaying third party in-app ads. This can be a fruitful venture in the long term, with a small but fixed regular source of revenue.
Make use of First Party Data Monetisation
Data collected directly from your own Mobile App is referred to as First-Party Data. These big data sets offer unique insights into how users interact with your App and this can help enhance and boost the overall user experience, thereby accelerating Mobile App ROI.
It is also possible to monetise first-party data by making it available on a commercial basis to interested parties and stakeholders such as developers, entrepreneurs and market researchers.
What about Merchandise?
Not virtual products but real physical merchandising can be a valid and credible source of revenue if you have the user base and engagement to make it work. Think clothing and lifestyle-related accessories.
How to Measure App ROI (Monetisation)
Now that you know all about How to Optimize Mobile App ROI, below we feature a few of the main metrics used with regard to the calculation and evaluation of a Mobile App's ROI.
| | |
| --- | --- |
| Average Revenue per User (ARPU) | The average amount of revenue generated per person multiplied by the total user base |
| Customer Acquisition Cost (CAC) | The cost of acquiring a customer |
| Customer Lifetime Value (CLC) | Measures the net profit generated by each user |
Success Checklist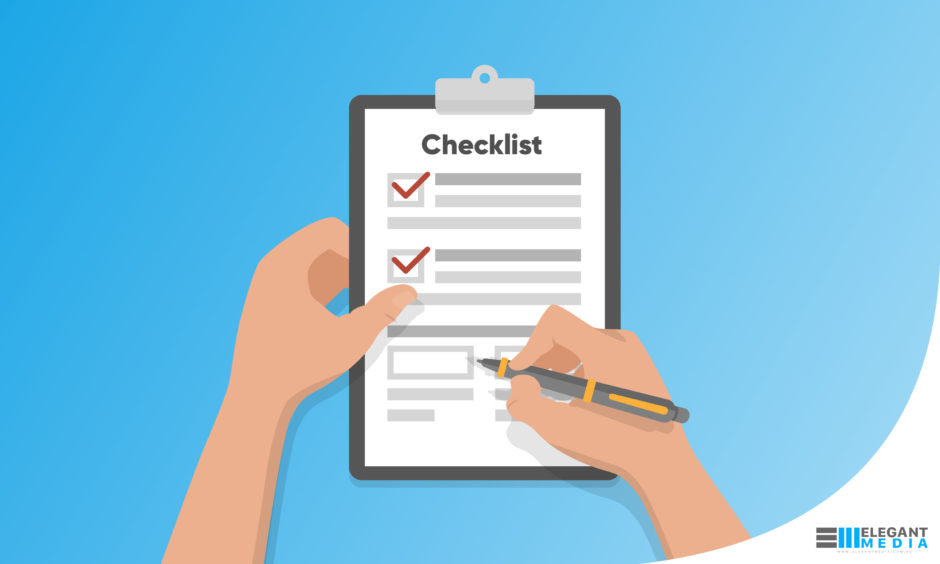 Get The Basics Right
Decide on the Monetisation Model
Know your Users and What They Want
Make it Easy to access The App
Makit It Quick and Simple to Make Payments
Keep Users Engaged
Aggressively Promote and Market your Mobile App
Use Data to Inform Your Monetisation Strategy
Be ready to Scale Up
Enjoy Long-Term Contonius Optimised ROI
Conclusion
There you have it. Now hopefully you have a better idea of How to Optimize Mobile App ROI. When considering monetization, make sure your approach is fair and transparent in order to keep users happy.
App owners will need to strike the right balance between monetisation and experience in order to enjoy uninterrupted and continuously optimised ROI for their Mobile App.