With your Mobile App nearing the final phase of testing, it is time to now focus firmly on Mobile App Marketing.
Below we feature a handy 28 Day Mobile App Marketing Calendar Template that you can follow in order to easily generate over 100,000 downloads within the first 28 days.
Some Conditions for Success before we start:
Your Mobile App Idea Concept must be clearly different and provide a unique solution to a common problem.
Your completed Mobile App must function fully with all the features and user benefits ready to deploy.
Your Mobile App must be ready to scale up at short notice.
All monetisation functions and features must be working smoothly, providing users with a hassle-free, safe and secure transaction.
Your Mobile App must be listed in all the major App Stores with in-app advertising and a dedicated website to push downloads.
You would have undertaken some form of pre-launch marketing and be working from a fully fledged sales, marketing, public relations and promotional strategy.
Launch Day activities must include a PR driven launch event or media conference.
You must have a budget that is able to deliver on the marketing activities in order to obtain the best ROI.

You must have a specialised and dedicated Marketing Function to drive the above activities and ensure that it gets done.
The Sole goal and objective of this 28 Day Mobile App Marketing Calendar Template is to get 100,000 Mobile App Downloads within 28 days.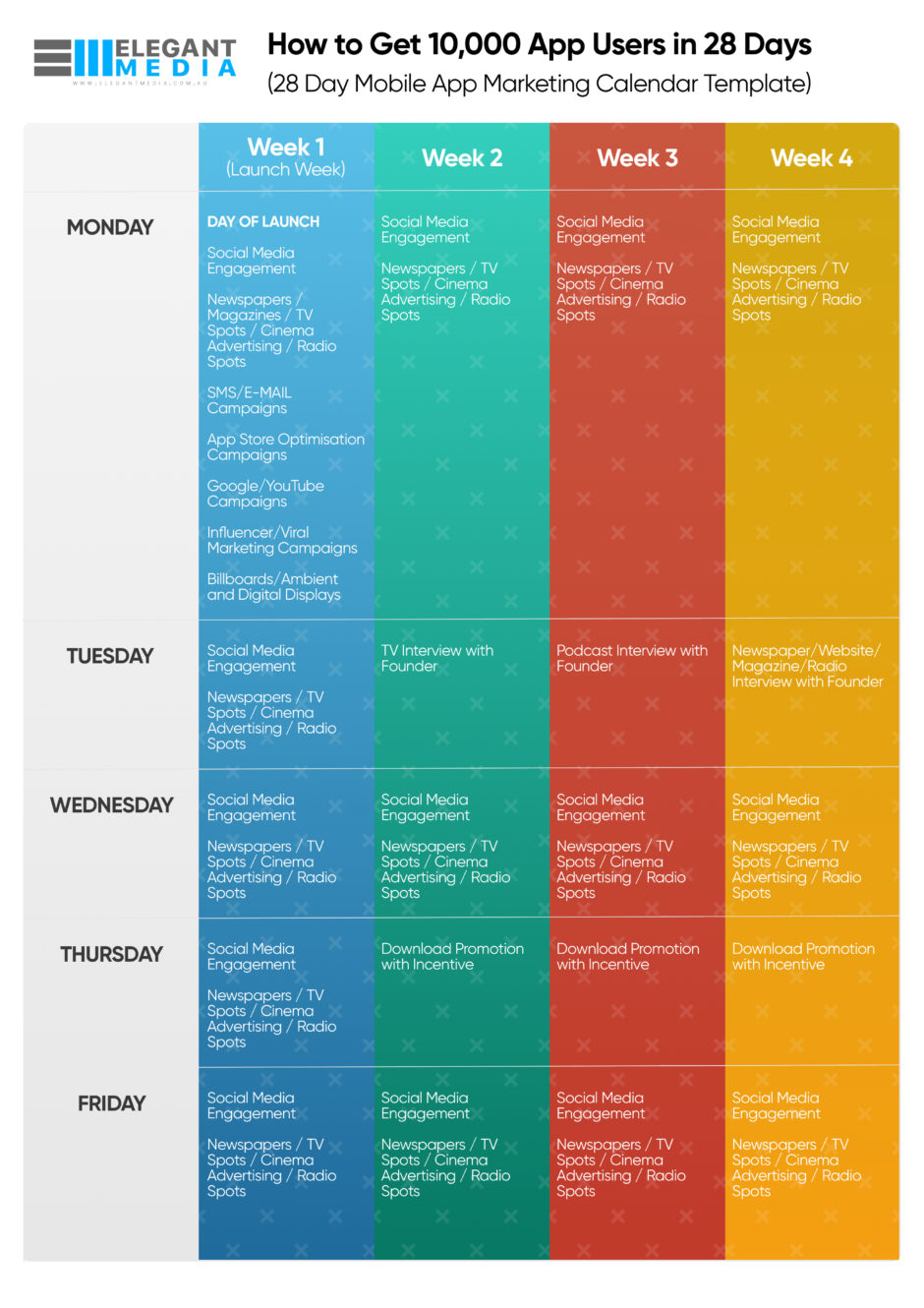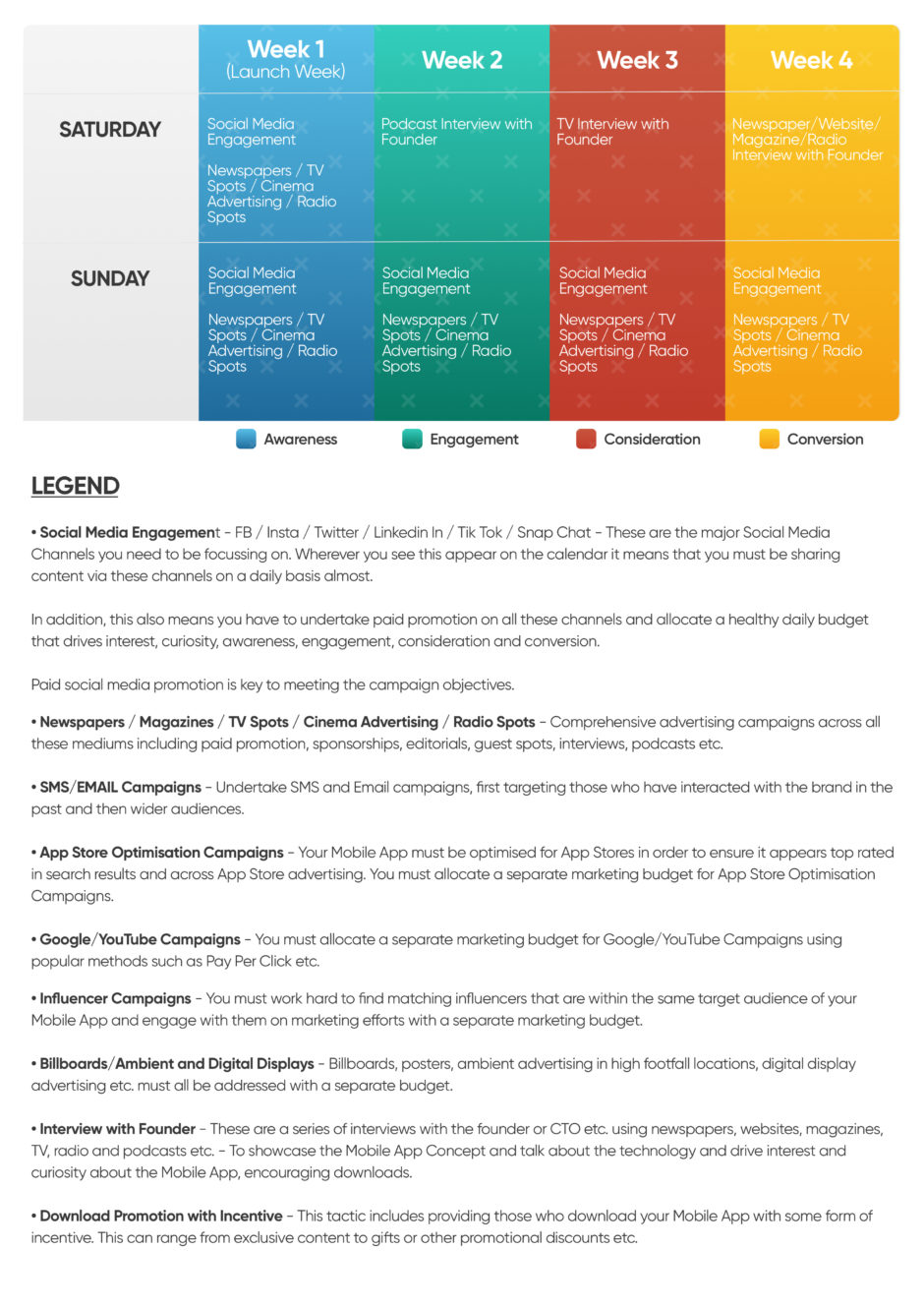 Download this 28 Day Mobile App Marketing Calendar Template for FREE: