If you have a Mobile App Idea and you are considering developing it one of the first things you would do is to create a Business Plan.
In this post, we take you through what is a business plan, why you would need a business plan and what exactly should go into a Business Plan with a handy downloadable App Startup Business Plan Template.
What is a Business Plan for an App Startup?
The main idea and concept behind a Business Plan for an App Startup is to critically evaluate whether it will be profitable to develop your unique and disruptive Mobile App Idea Concept.
A Business Plan for an App Startup would traditionally include all the details required for an investor to obtain firm grasp as to the commercial viability and ROI of the proposed Mobile App Idea Concept.
Your Business Plan should showcase your knowledge, skills and experience in the proposed business activity and also reveal insights from research findings that highlight the existing and future potential of your Mobile App Idea Concept very clearly.
The more clarity and information provided that higher the chance to secure funding and investment.
A business plan is a formal document containing the goals of a business, the methods for attaining those goals, and the time-frame for the achievement of the goals. It also describes the nature of the business, background information on the organization, the organization's financial projections, and the strategies it intends to implement to achieve the stated targets. In its entirety, this document serves as a road-map (a plan) that provides direction to the business.
Why would an App Startup need a Business Plan?
The core requirement for a Business Plan for a Mobile App Startup would be to secure funding and investment.
Potential investors, funders, backers, supporters and other stakeholders can all obtain information, data and insights they require to make a decision from a Business Plan.
A fully fledged business plan also helps provide your Mobile App Idea Concept with a structure, outline and plan that matches your expectation and vision.
By simply developing a Business Plan Mobile App Startups can have a clear and in depth understanding about the viability of their Mobile App Idea Concept, the existing and future conditions of the market and also raise and highlight areas that need to be looked into further and fleshed out in detail.
What Goes into a Business Plan for an App Startup?
Below we feature the outline of a typical Mobile App Startup Business Plan:
App Startup Business Plan Template
Cover Page
Table of Contents
Executive Summary
Provide some Statistics and Describe the Existing Problem
Describe your Solution and Technology (How is it unique)
Validation of the Concept (How will this Mobile App Idea Concept disrupt the market)
Describe your Target Market and Size
Describe your Marketing and Sales Strategy (How you will connect and convert your target market)
Monetisation Strategy (How you will make money)
Discuss the Funding Requirement and the Revenue Goals and Important Financial/ROI Milestones briefly
Company Overview
History of the Company
Vision, Mission, Values
Details of Incorporation
Description of the Core Activities (Products and Services)
Details of Key Assets, Branches and Locations
Organisational Structure and Description
Introduction to the Core Team and Management
Description of the Knowledge, Skills and Expertise available
SWOT and PEST Analysis
A Detailed Description of the Company's Revenue Streams
Financial Highlights
Key Success Factors
Future Roadmap
Market (Industry) Analysis
Description of the Existing Market and Demand for your Mobile App Concept including statistics, facts and figures obtained from Primary Marketing Research
What kind of Existing/Similar/Alternative products are available
What is the Future Market Growth Forecast
Customer Analysis
Who is the Target Market (demographics and psychographics) including statistics, facts and figures obtained from Primary Marketing Research
How will you Reach and Acquire them
What are their Spending and Purchasing Habits
What do they Like and Dislike
What will be the Pricing Structure and Strategy
Competitor Analysis
Who are the Main Competitors including statistics, facts and figures obtained from Primary Marketing Research
What is their Performance and Market Share
Porter's Five Forces Analysis of the Competitive Environment
What is your Competitive Advantage
Marketing Strategy
Describe the Marketing Objectives
What Communication Channels will be used
What will be the Key Marketing Message
Describe the Digital Marketing Strategy including Social Media
What is the Marketing Timeline, Phases and Milestones
Pre Launch > Launch > Post Launch Marketing Activities
How will Success be Measured
Operational Plan
Details about the Daily Operations of the Company
Highlight Key Operations Managers and Coordinators
Describe Operational systems, procedures, protocols and policies
Outline the Roles and Responsibilities of Operations Function
Details of the future Operational Strategy of the Company
Financials
Present Financial Position of the Company in Detail
Balance Sheets / Profit & Loss Statements / Cash Flow Forecasts
Company Assets Register
Detailed Breakdown of Funding/Capital Required (Budget by Activity)
How it will be Spent
Monetisation Strategy (How you will make money)
Monetisation Model (Premium, Freemium, Subscription etc.)
What is the expected ROI
Forecast of Future Revenue Streams and Expectations
References and Bibliography

Notes
Download this App Startup Business Plan Template for FREE:
Success Checklist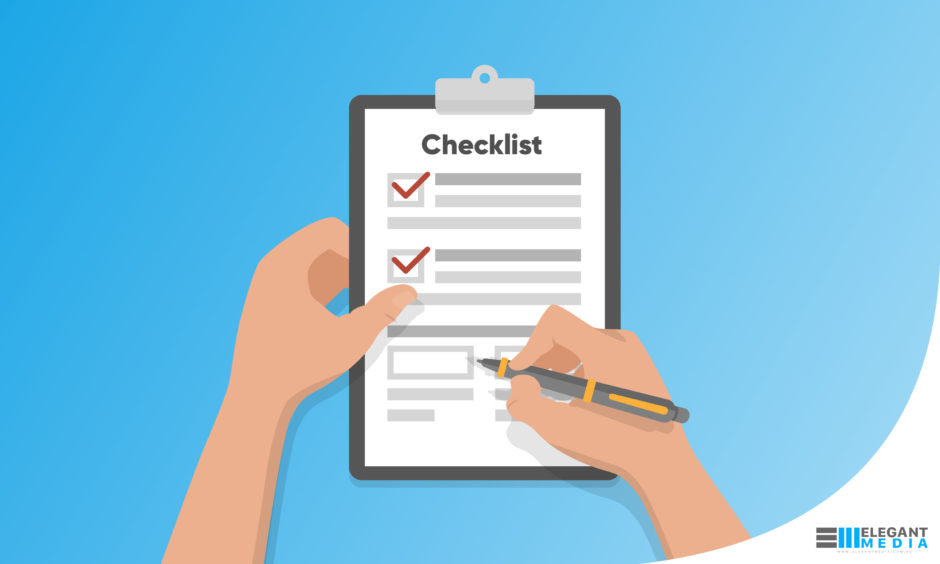 Be Simple and Clear
Do Your Research and Gather Data
Address all Topics
Make your Business Plan sound Convincing
Invest in an Attractive and Eye-catching Design
Obtain the services of a Professional when Drafting
Obtain the Feedback of Internal Stakeholders
Edit and Improve
Finalise and Share Widely
Conclusion
If you are serious about developing your Mobile App Idea Concept then a Business Plan is a must. It provides potential investors and backers all information they require to make a firm decision at a glance.
A thorough and comprehensive, well thought out and structured Business Plan can be just the solution to drive and progress your Mobile App Concept to the next level.