A Hospitality Win-Win
Spruik is the first App of its kind exclusively for the Australian HoReCa (hotels, restaurants and cafes) industry. It allows local businesses to offer last-minute deals and weekly specials while also allowing them to advertise events, all on the one platform. For users, the Spruik App allows them to explore their local area to grab deals, discounts, and discover events.
This App is all about creating a win-win environment for the Australian hospitality industry. Food and drinks businesses can fill empty tables during off-peak hours, increase brand awareness and drive bottomline revenue growth through a dynamic customer base. For users, the App is free, super convenient, and an easy way to discover great discounts and super deals.
Have a Unique Idea for the hospitality industry?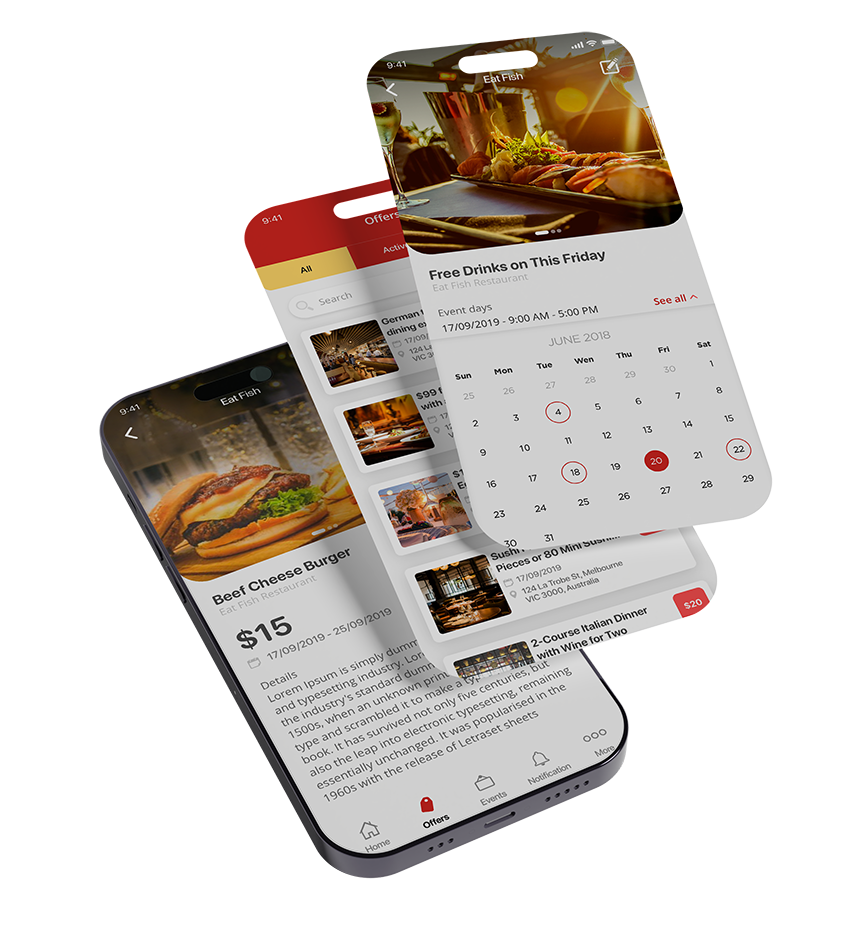 Smooth User Experience
Spruik App users can easily and quickly filter through deals and events, view ratings and reviews, see business opening times, and save favourite businesses for future use.
The smooth and responsive functionality of this App is driven by a modern user interface that makes it easy and simple to use as a mutually beneficial tool for all HoReCa stakeholders.
Have an idea for a hospitality App?
We know how to make it happen.